EUROSYSTEMS
Z2
FRONT-TINE TILLER
Create pristine seedbeds with the lightweight, robust and reliable Z2 front-tine tiller
Briggs & Stratton 450 E Series 125cc Engine
Double Rear Wheel With Quick Release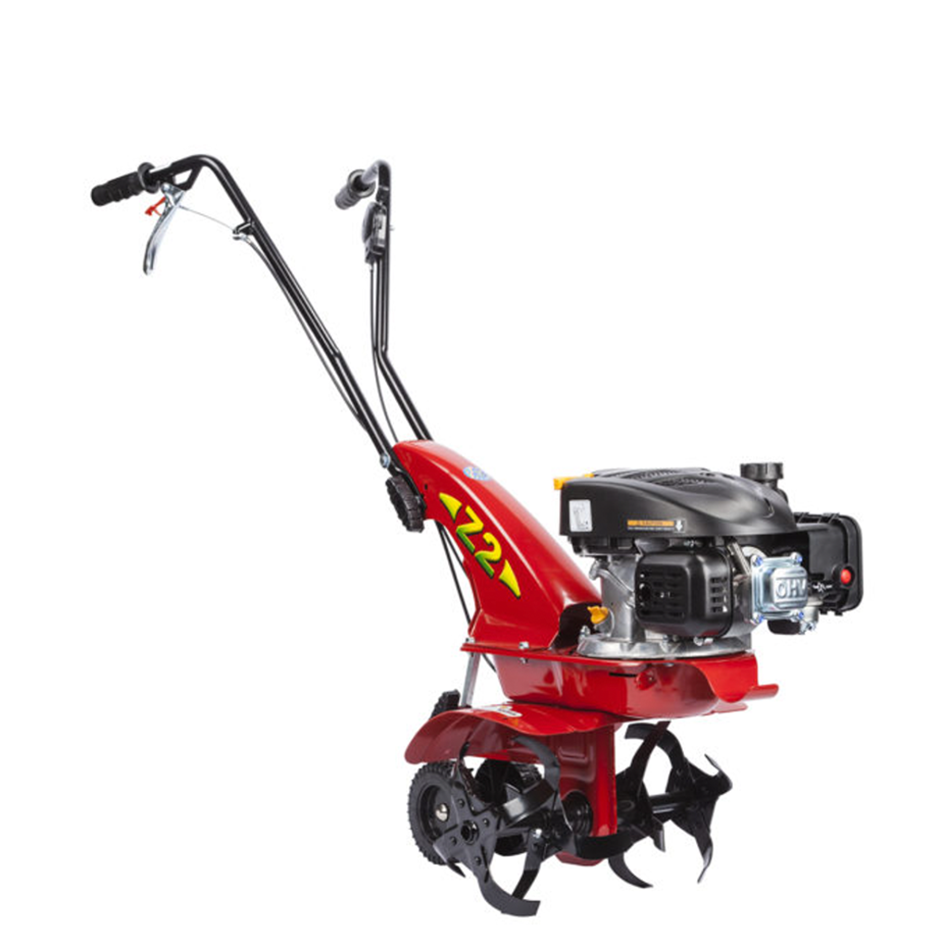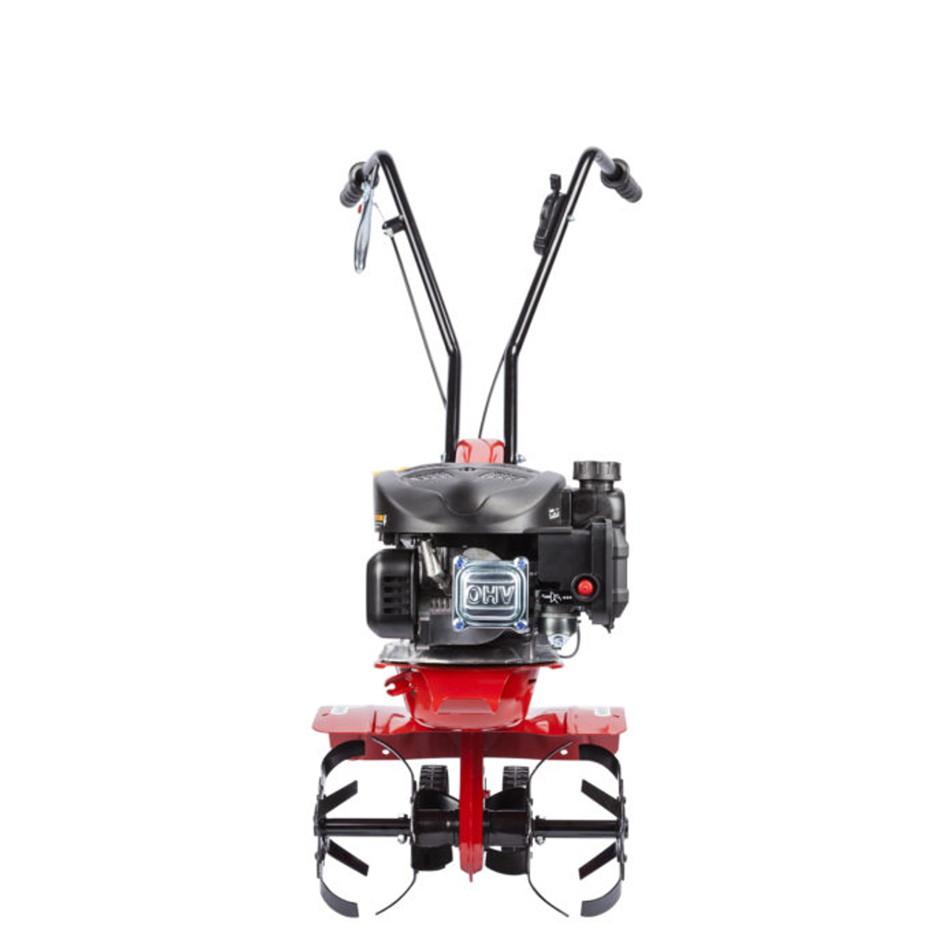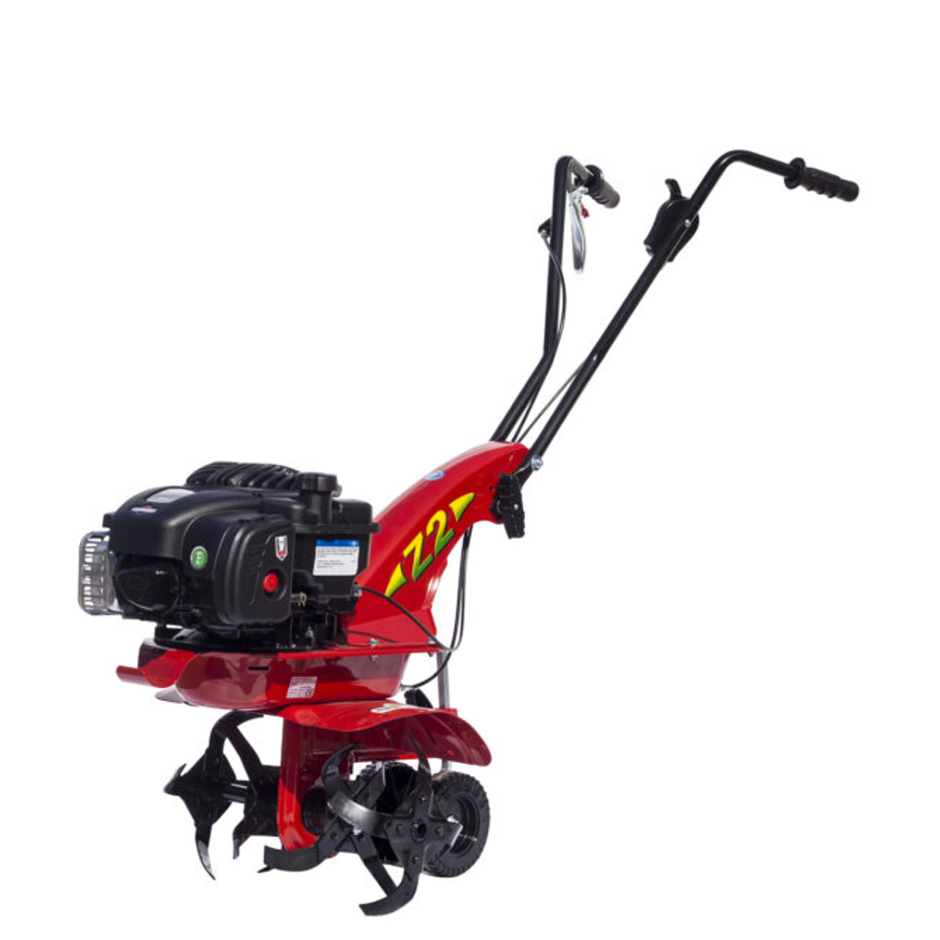 DETAILS
One of the most successful models in the hobby horticulture market, the Eurosystems Z2 is lightweight, compact and high-performing. Perfect for gardens, modest plots, and precision work in narrow passageways, this petrol rotary tiller makes light work of soft, medium-compact and clayey soils (even without prior digging).
The Z2 offers a more than reasonable working width of 40cm and utilises sixteen riveted steel blades for aerating and breaking up soils.
A fundamental benefit of the Z2 is the ease of use. This model confers excellent manoeuvrability, even when engaging the reverse speed. The Briggs & Stratton 450E Series™ engine is compact, lightweight and easy to operate – with reduced vibration, quieter operation and enhanced handling potential.
Height-adjustable handlebars ensure a high level of user comfort when operating.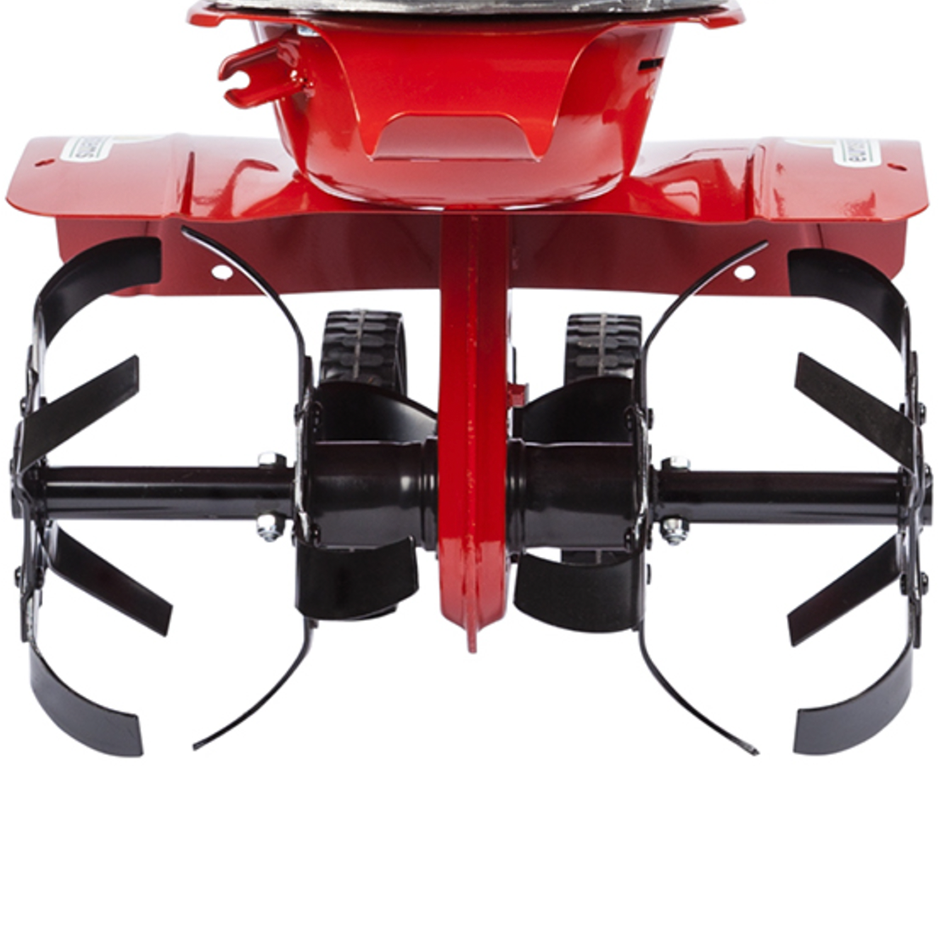 Robust Working System
Sixteen riveted steel blades offer unwavering performance in breaking up clayey, soft and medium-compact soils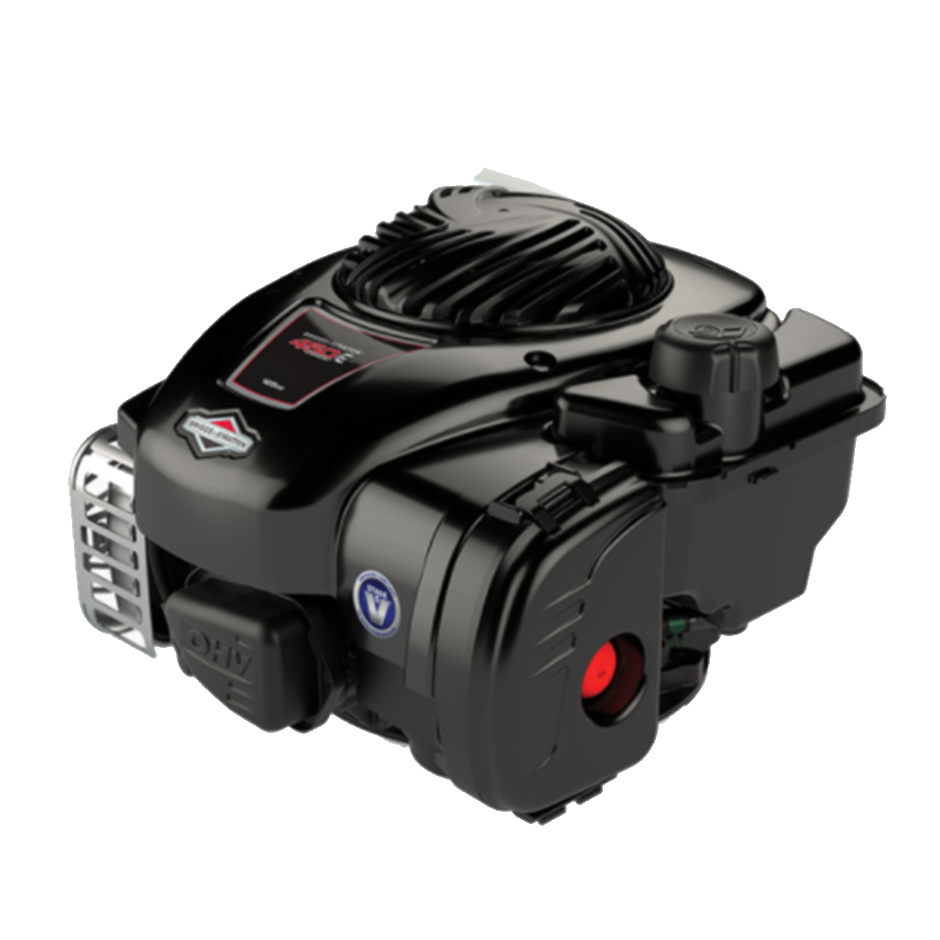 Superior Engine Performance
Benefit from the optimised performance that delivers longevity and improved fuel use with the Briggs & Stratton 450E engine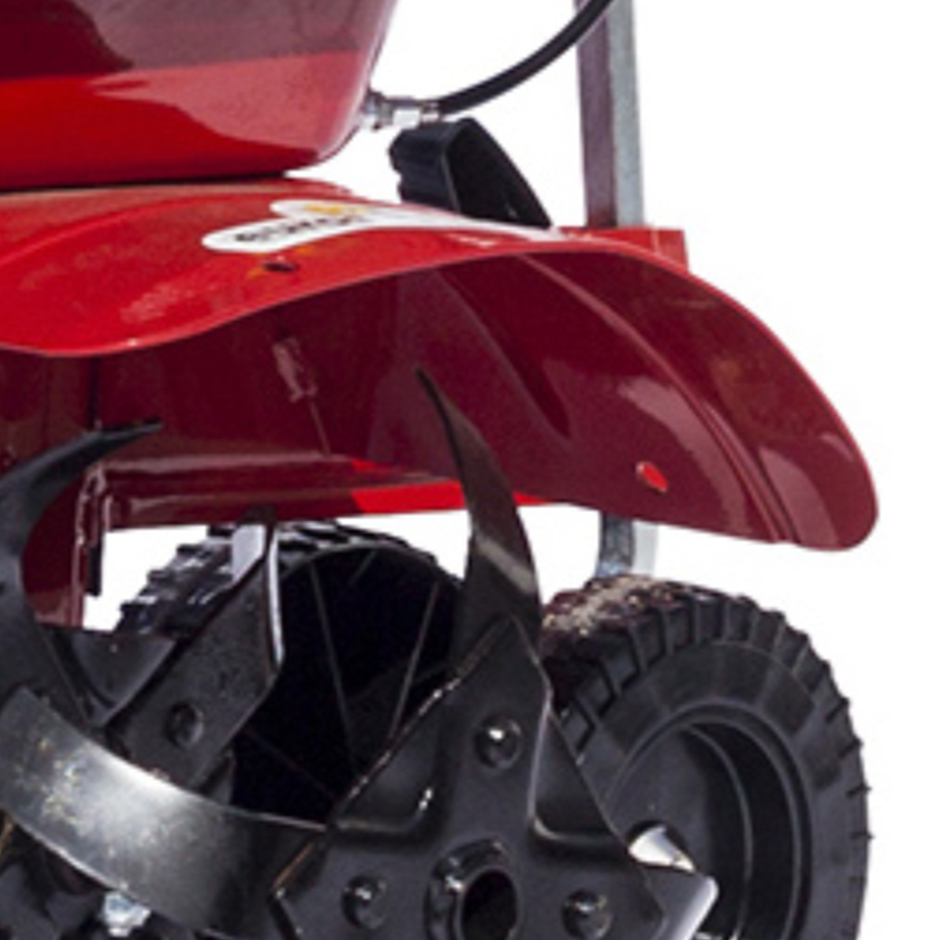 Protective Casing
The sheet metal protective casing on the Z2 guards against kickback of hidden stones or pebbles, protecting the unit and the user
TRANSMISSION
Transmission Method:
Endless Screw In Oil Bath & Belts
Transmission Type: Geared
Number of Gears: 1 Forward Speed + 1 Reverse
POWER
Engine Brand:
Briggs & Stratton
Engine Model: 450 E Series
Displacement: 125cc
Fuel Type: Petrol
WORKING SYSTEM
Working Width:
40cm
Working Depth: 26cm
Tilling System: 16 Riveted Steel Blades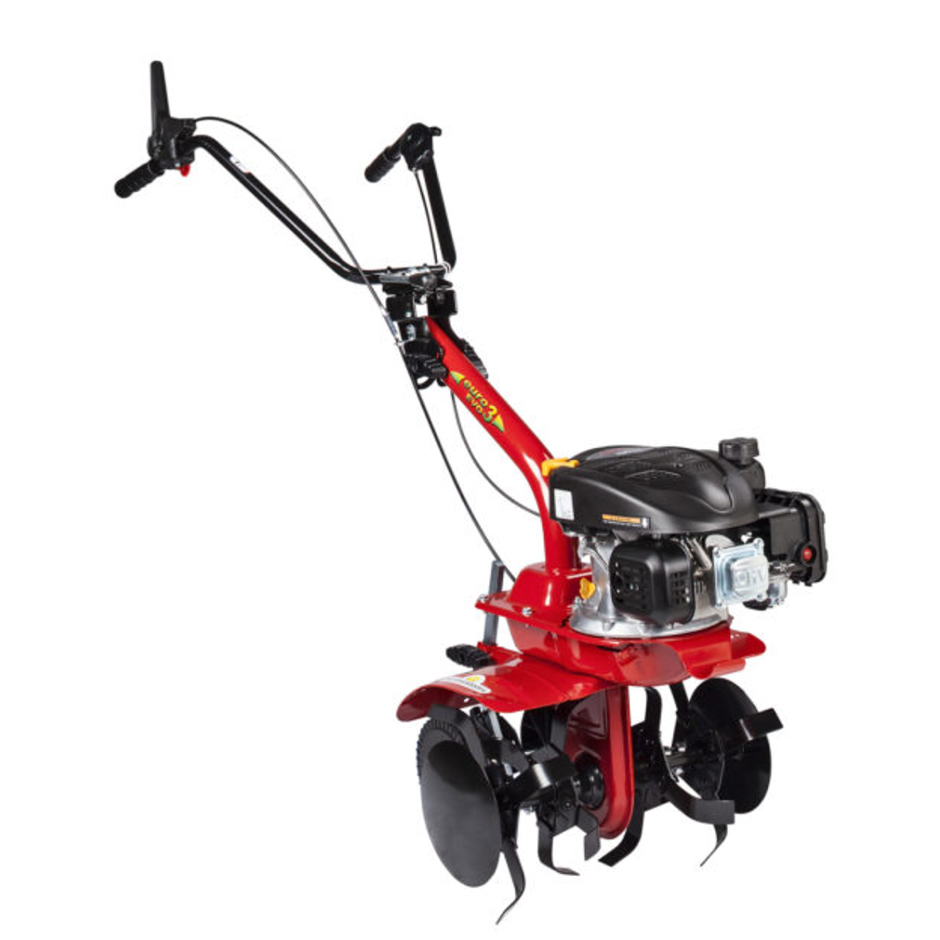 EUROSYSTEMS
EURO 3 EVO
REAR-TINE ROTAVATOR
Working Width: 50cm
Power: 125cc
Gears: 1 FW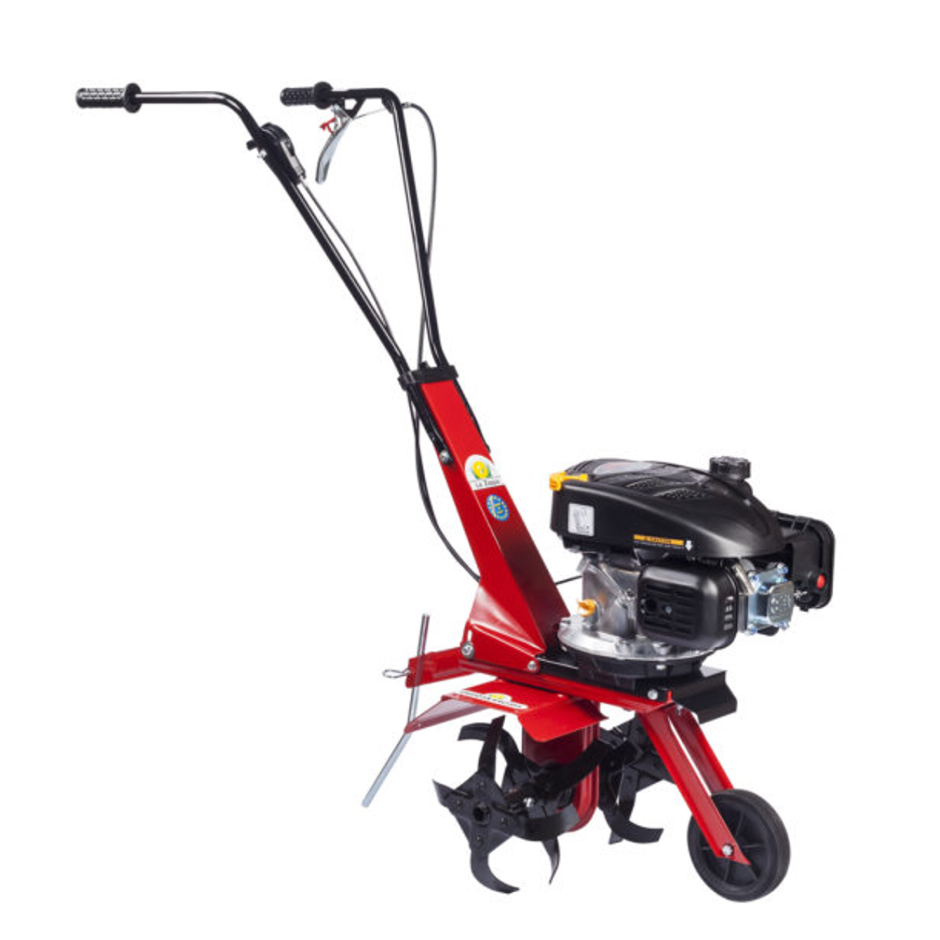 EUROSYSTEMS
LA ZAPPA
REAR-TINE TILLER
Working Width:
36cm
Power: 125cc
Gears: 1 FW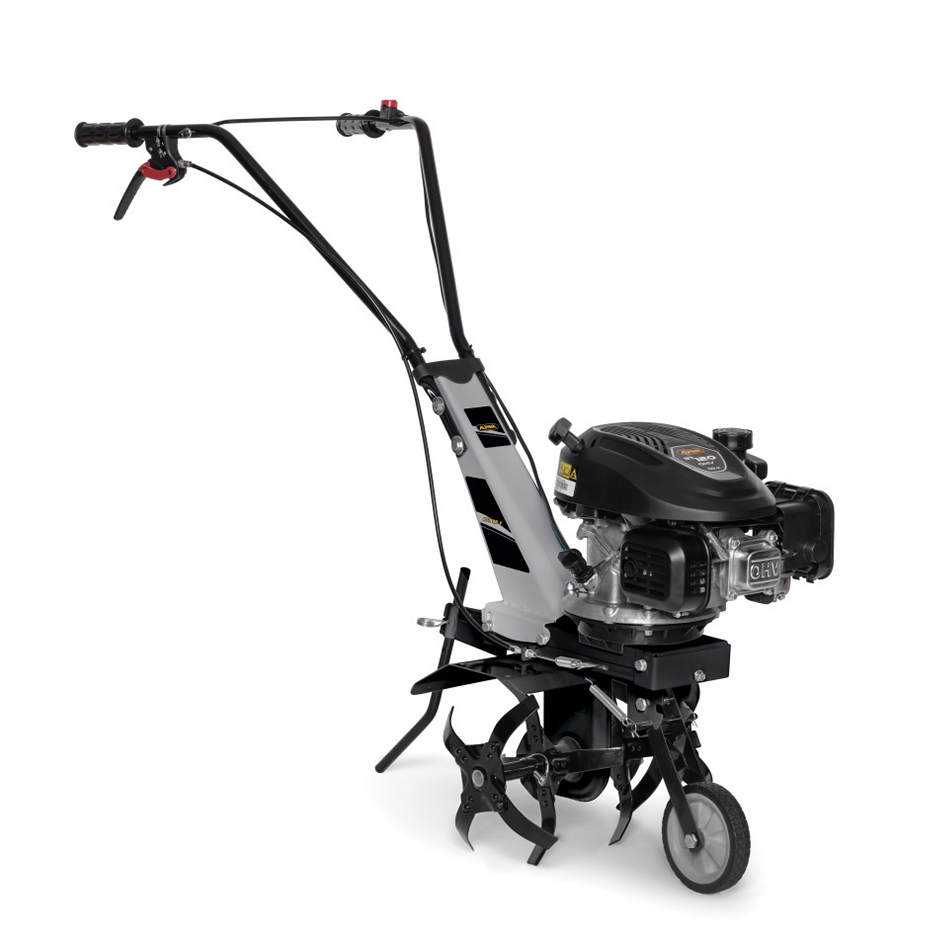 ALPINA
ATL 36 V
REAR-TINE TILLER
Working Width:
36cm
Power: 123cc
Gears: 1 FW