EUROSYSTEMS
SC 42
PETROL SCARIFIER
Rid your lawn of any moss, weeds and felt with this 42cm petrol push scarifier from Eurosystems
Robust 125cc Briggs & Stratton 450 E Engine
15 Double Blades In Hardened Steel
Expansive 42cm Scarifying Width
Adjustable Working Depth -0 – -2cm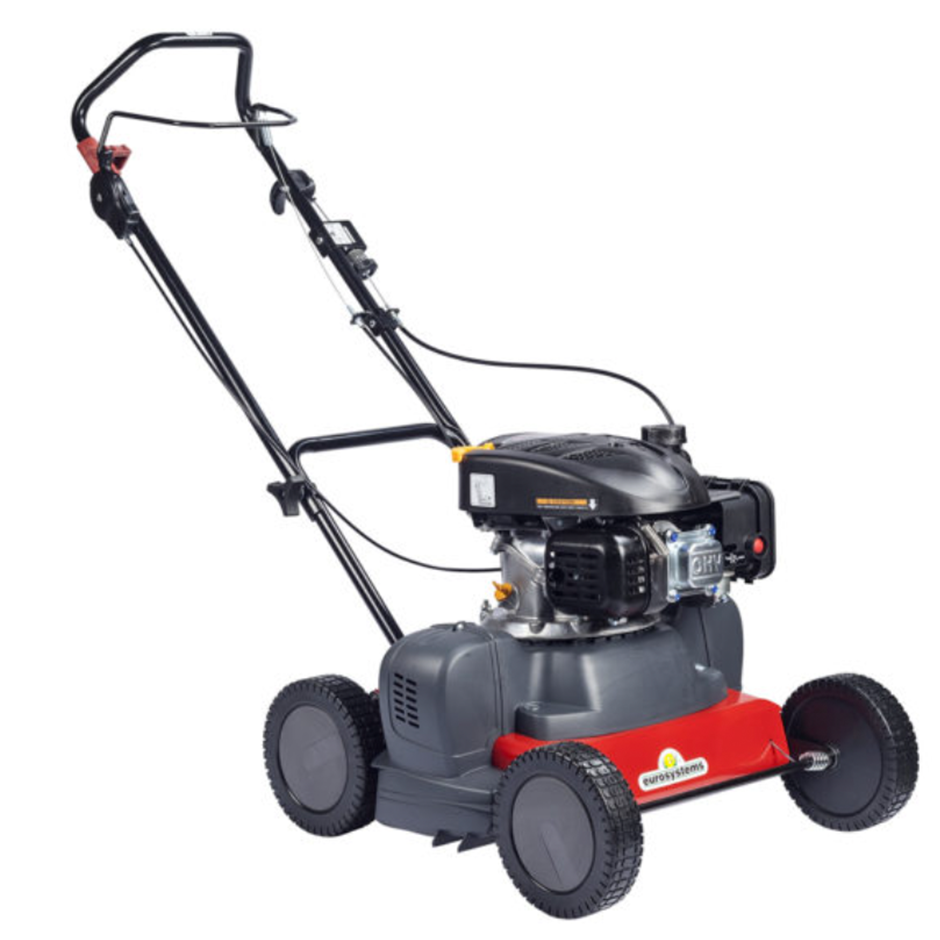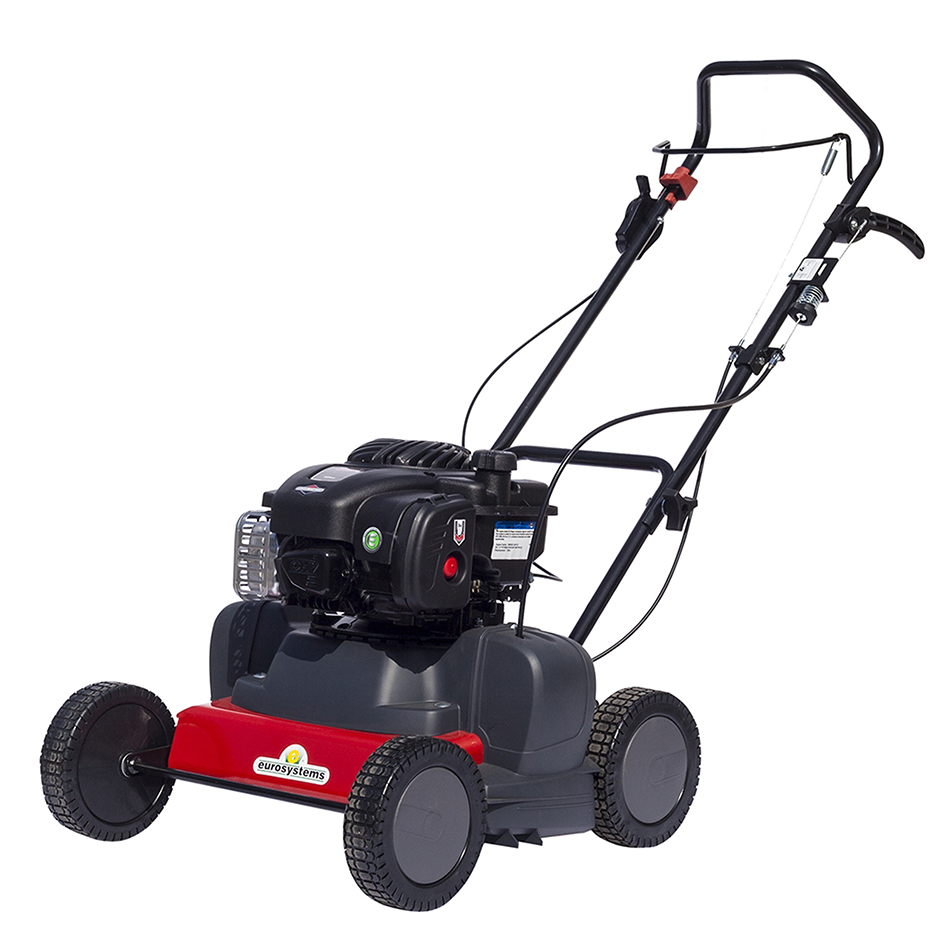 DETAILS
SC 42 is a vertical-engine scarifier with excellent performances, particularly suitable for those who use mulching mowers (without collection).
Driving the SC 42 is the Briggs & Stratton 450 E Series engine, offering 125ccs of power and increased fuel efficiency alongside reduced vibrations.
The 15 pairs of tempered steel blades delve into the soil, removing moss, felt and weeds, increasing the oxygenation of the earth while at the same time decreasing the presence of fungi and bacteria harmful to the turf.
Although this model is a push drive, the SC 42 is exceptionally lightweight. The adjustable handlebars make setting the height comfortable for any user.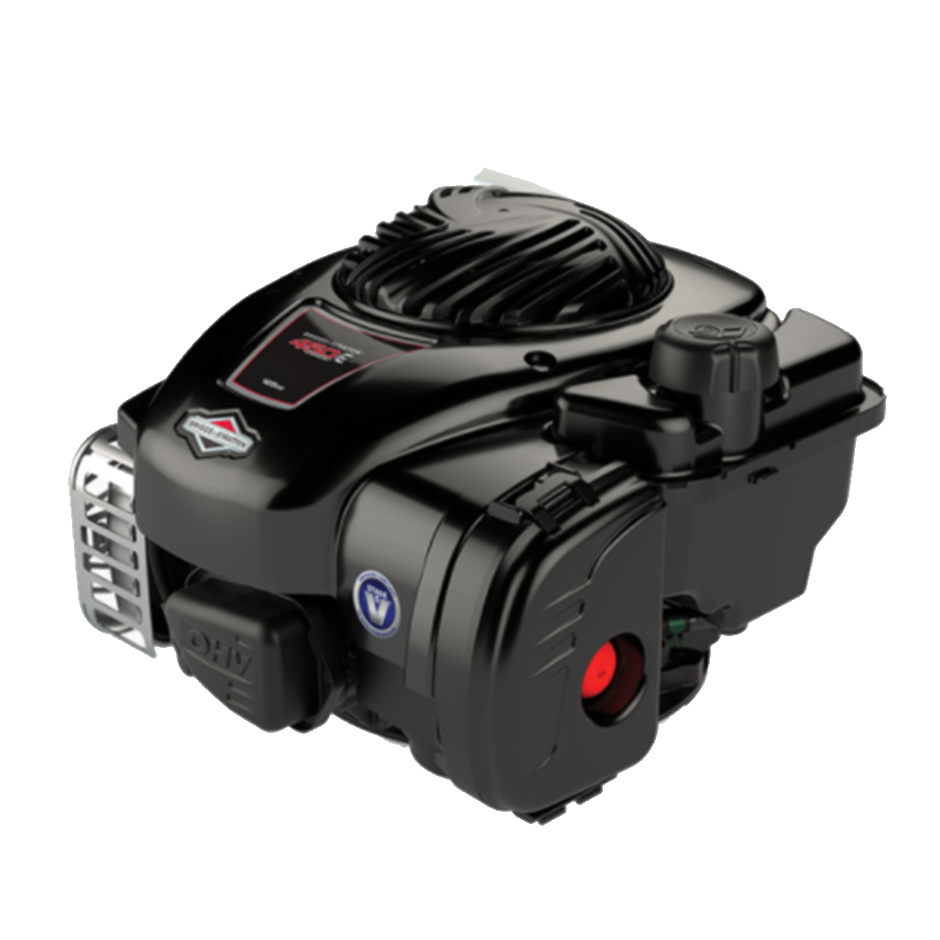 Quality Performance Engine
Benefit from the unwavering performance of the Briggs & Stratton 450 E petrol engine, offering 125ccs of power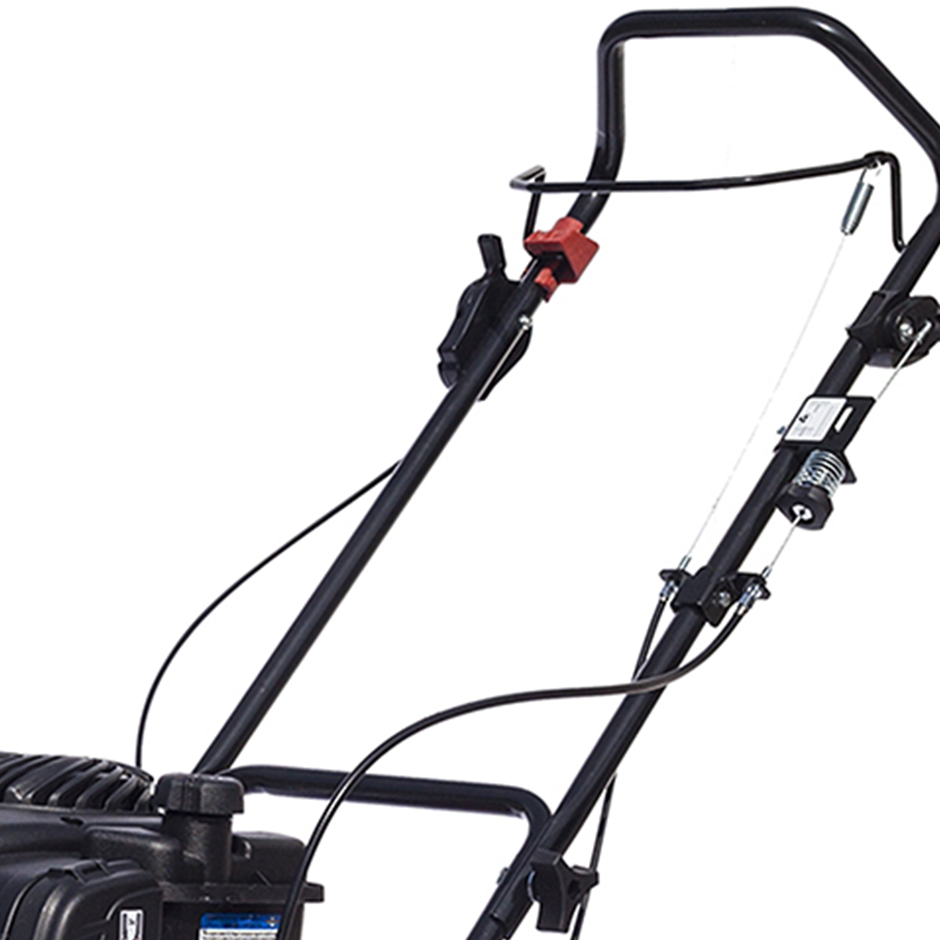 Ease Of Transporting
The user-centric design includes foldable handlebars that make transporting the SC 42 an easy and safe task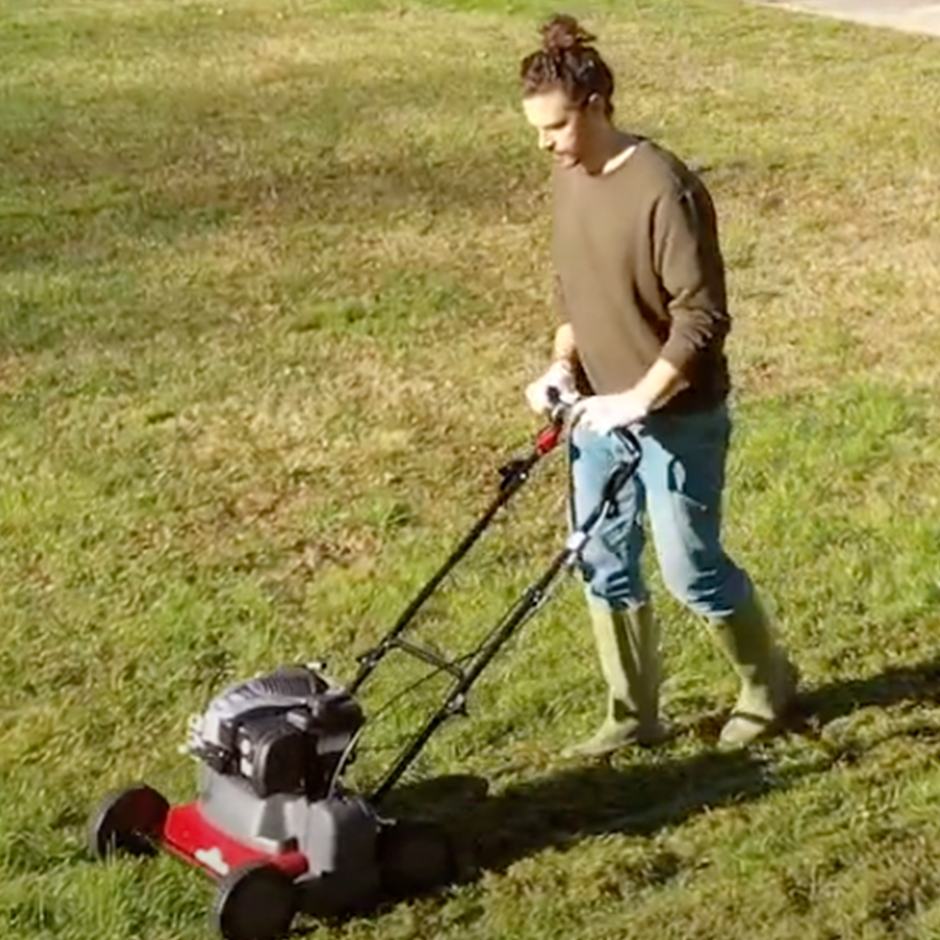 Push Drive
The SC 42 is lightweight, weighing in at just 31kg, making manoeuvering and tackling various terrains a simple task
CUTTING SYSTEM
Number Of Blades: 15 Double Blades
POWER
Engine Brand:
Briggs & Stratton 450 E Series
Power: 125cc
Starter: Recoil
Fuel Tank Capacity: 0.8L
WORKING SYSTEM
Working Method:
15 Double Blades In Hardened Steel
Working Width: 42cm
Working Depth: -0 To -2mm
Double Function: No
EQUIPMENT
Collector Capacity:
45L
Wheel Size: 20cm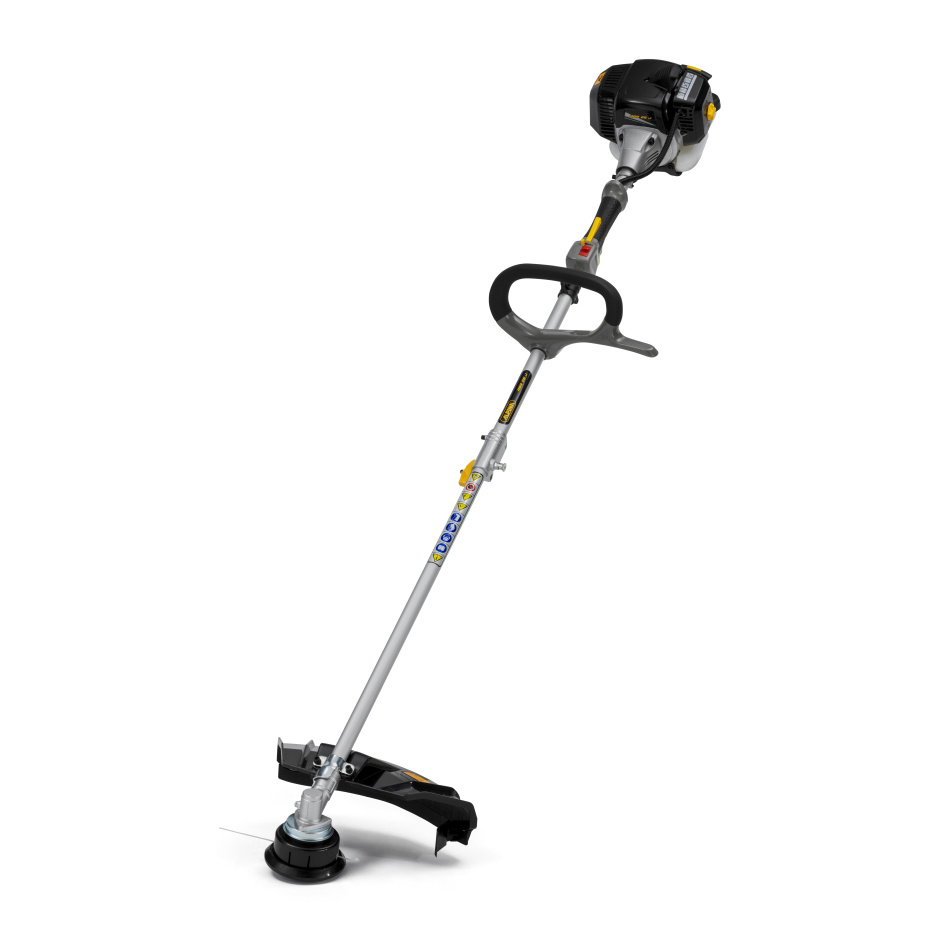 ALPINA
ABR 26 J
PETROL BRUSHCUTTER
Cutting Width:
43cm
Power: 25.4cc
Gross Weight: 7.10kg
EUROSYSTEMS
P55 (With Dethatcher)
PETROL POWER UNIT MULTI-TOOL
Optional Attachments:
9
Power: 170cc
Drive: Self-Propelled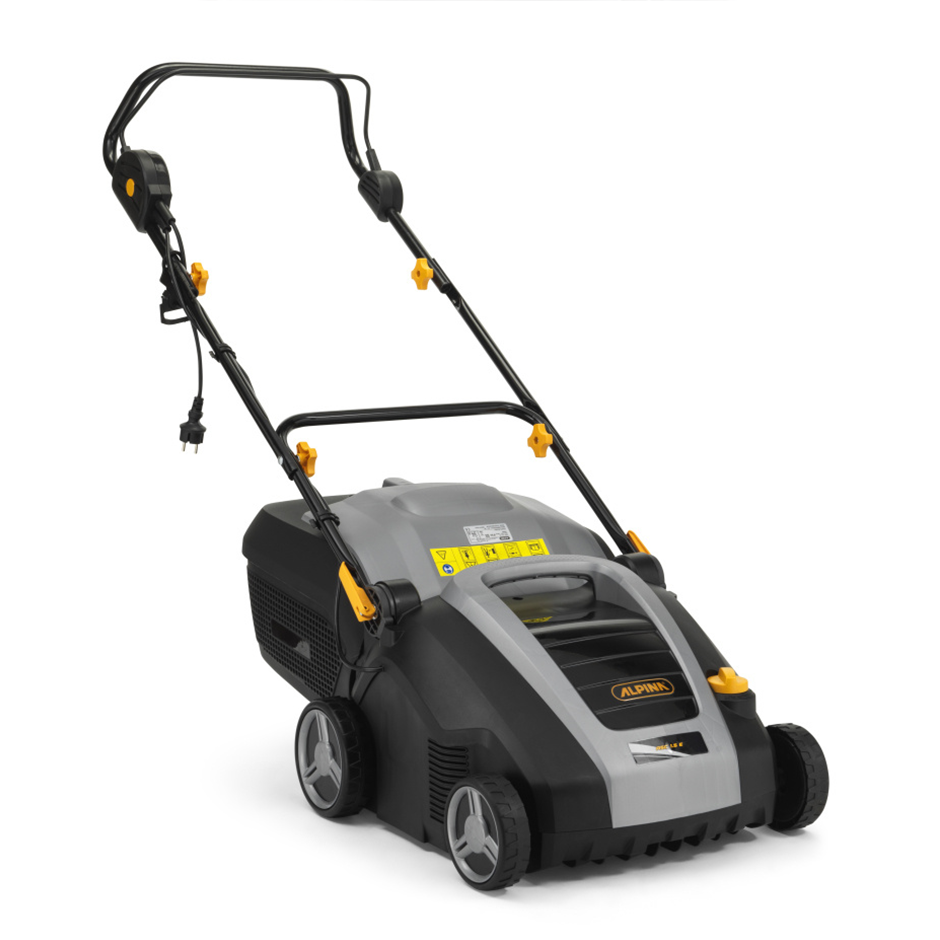 ALPINA
ASC 1.5 E
ELECTRIC SCARIFIER
Working Width:
38cm
Power: 1.5kW
Collector: 50L