EUROSYSTEMS
RTT3
REAR-TINE ROTAVATOR
Tackle hard, compact soils across vast areas such as large allotments and gardens with the RTT3 by Eurosystems
Briggs & Stratton Vanguard 6.5 203cc Engine
Semi-Differential Tractor Pneumatic Tyres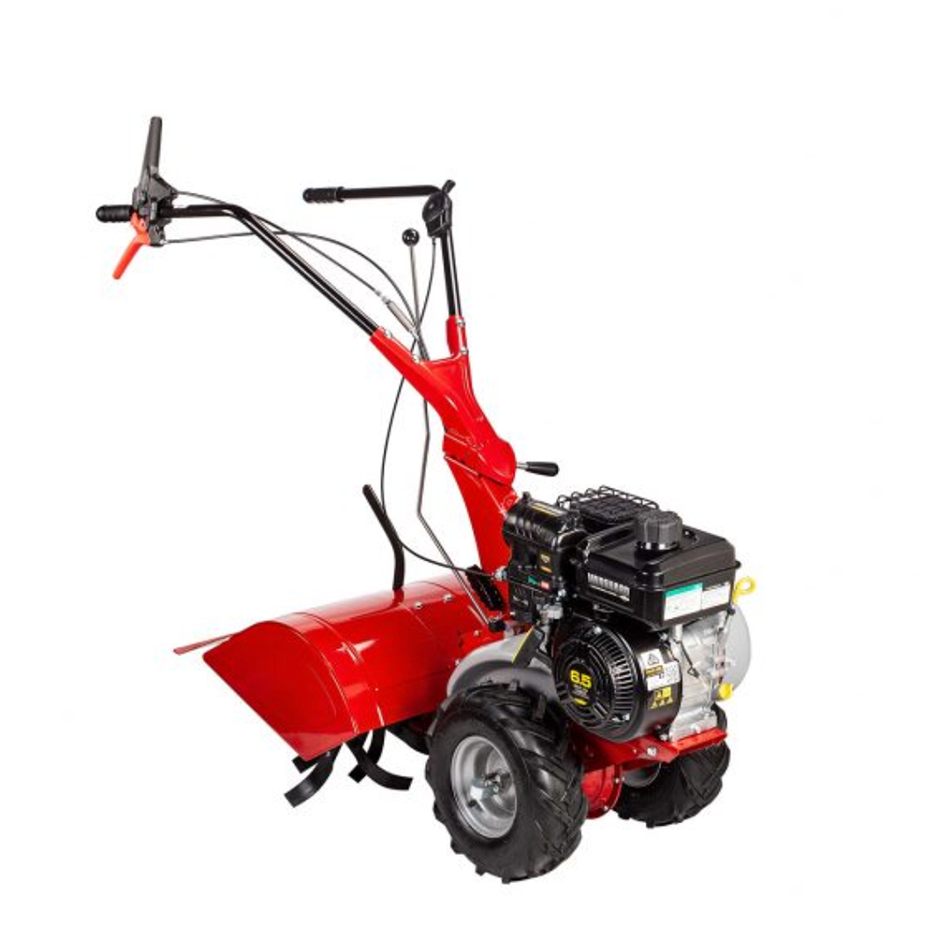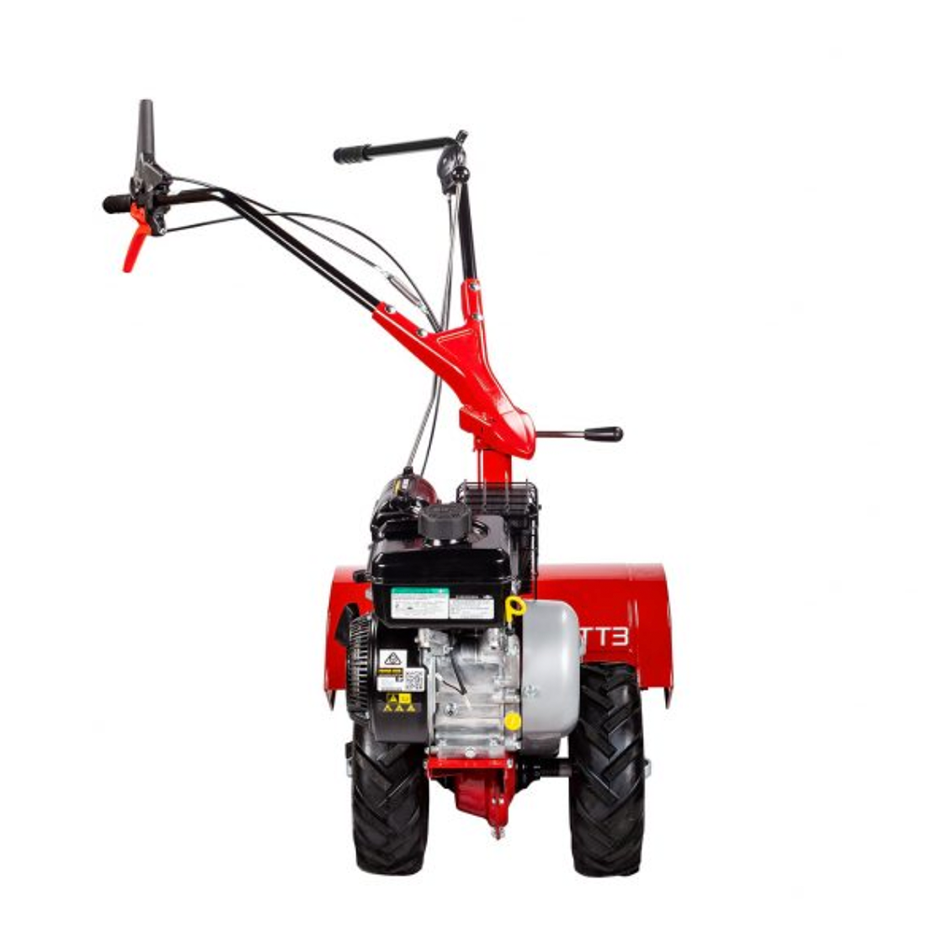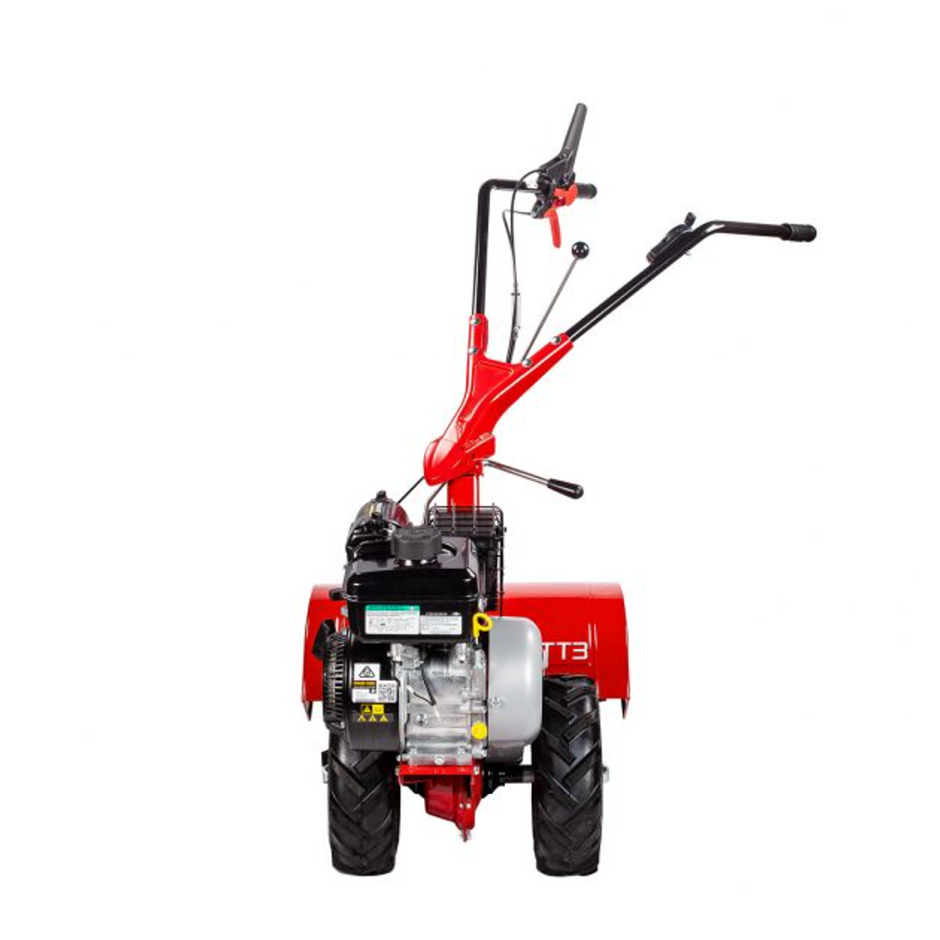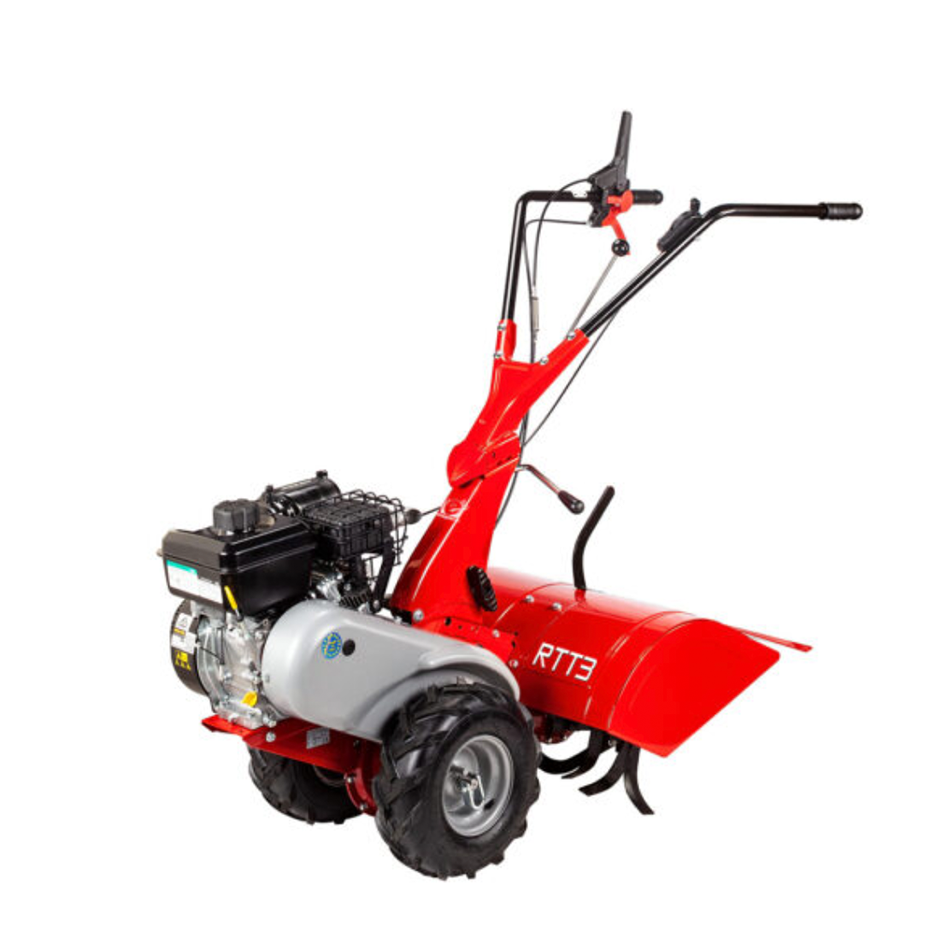 DETAILS
Purpose-built to meet the demands of all horticulturists, the RTT3 is one of the most high-performing and efficient rotavators in the Eurosystems range.
The RTT3 is perfect for finely shredding the earth and preparing the seedbed on soft and medium compact soils.
The robust and reliable Vanguard engine offers 203ccs of power, whilst the Magnetron Electronic Ignition ensures a fast, reliable and maintenance-free start-up every time.
The adjustable ergonomic handlebars ensure a high standard of operator comfort and satisfaction – not only can they be adjusted in height, but they can also pivot from left to right, which offers no disturbance to the freshly tilled ground.
A two-speed gearbox (two forward and two reverse) offers a self-propulsion range between 0.9-2.1km/h- this feature provides greater control and ease in manoeuvring.
The RTT3 also features semi-differential pneumatic tractor-profile tyres allowing for impeccable traction across diverse terrains.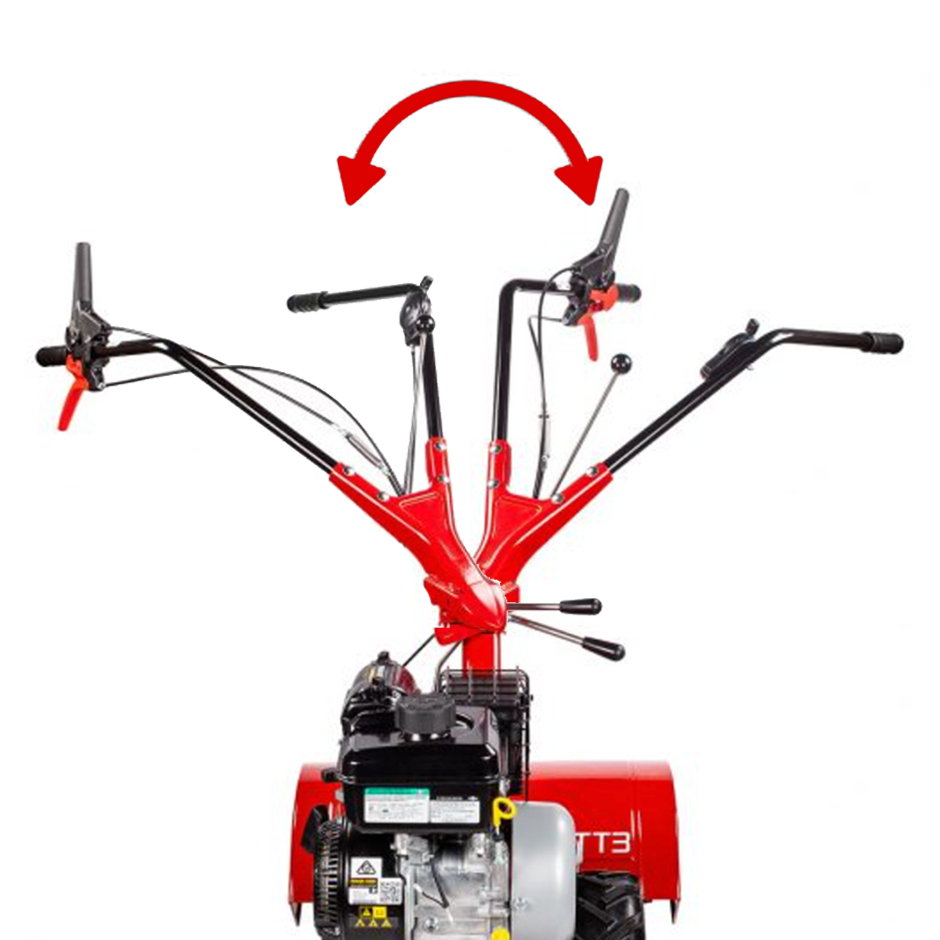 Adjustable Handlebars
Benefit from adjustable ergonomic handlebars that enable you to walk to the side of freshly turned soil, instead of over it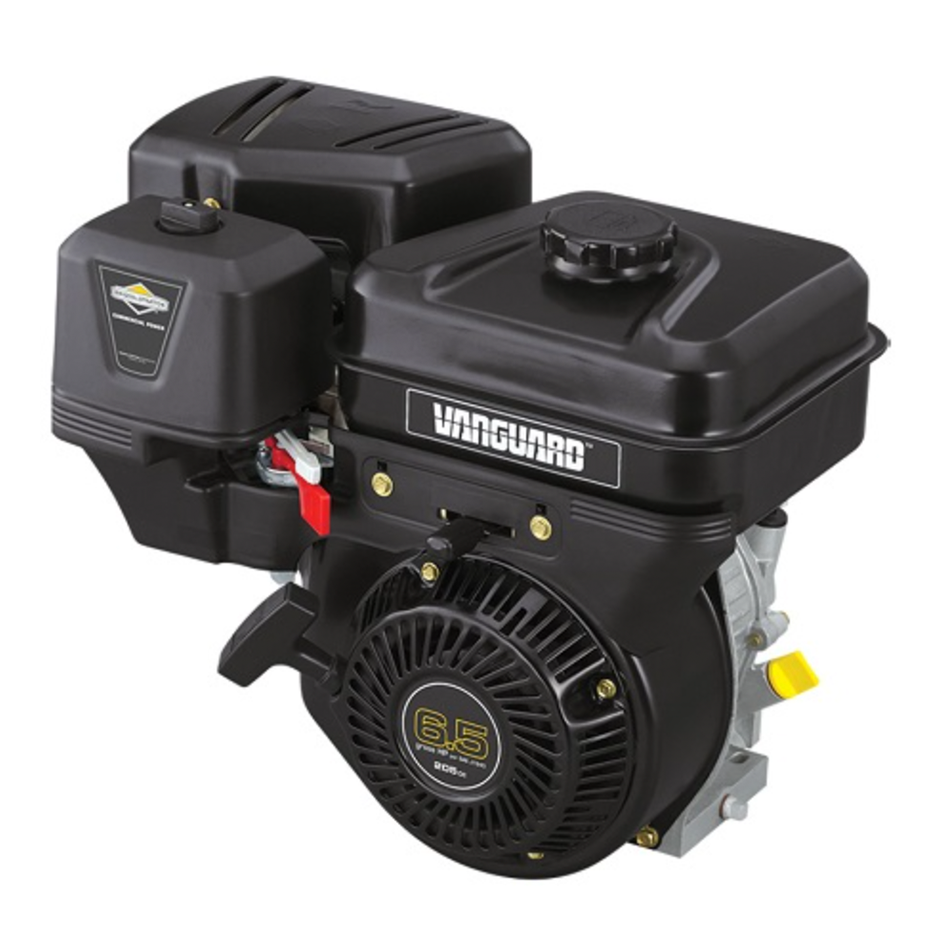 Superior Performance
The premium VANGUARD™ horizontal engine has been application engineered to deliver outstanding performance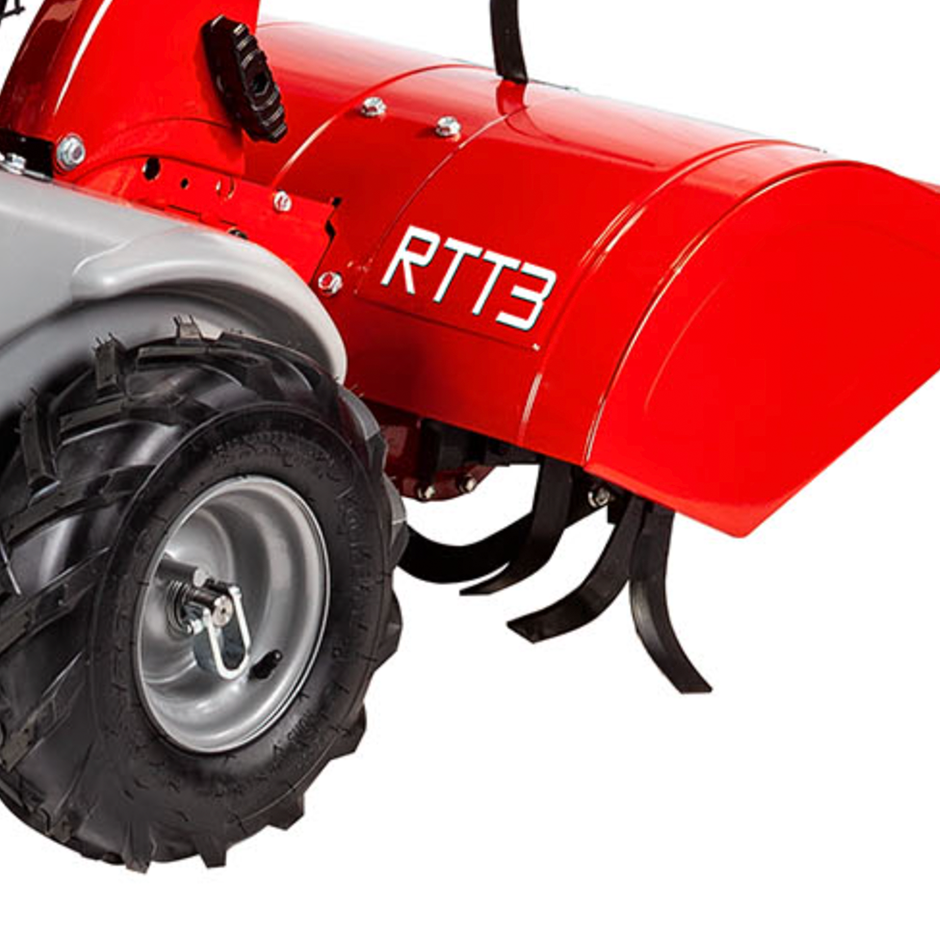 Comprehensive Working System
Benefit from a high-quality system of 16 riveted steel blades that offer a generous working width of 60cm, and depth of 32cm
TRANSMISSION
Transmission Method: Gears & Chain In Oil Bath & Belts
Transmission Type: Geared
Number of Gears: 2 Forward Speeds + 2 Reverse
POWER
Engine Brand:
Vanguard By Briggs & Stratton
Engine Model: 6.5 Series
Displacement: 203cc
Fuel Type: Petrol
WORKING SYSTEM
Working Width:
60cm
Working Depth: 32cm
Tilling System: 16 Riveted Steel Blades
DRIVE SYSTEM
Drive: Self-Propelled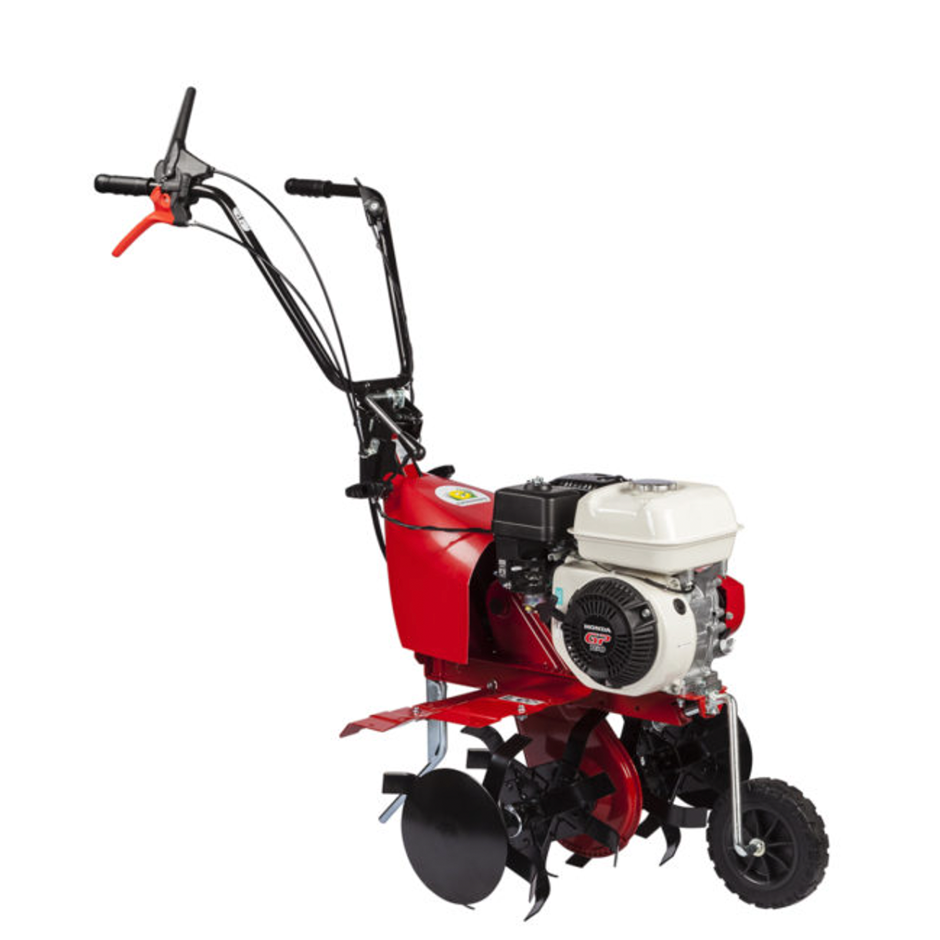 EUROSYSTEMS
EURO 5 EVO
REAR-TINE ROTAVATOR
Working Width:
75-50cm
Power: 208cc
Gears: FW + R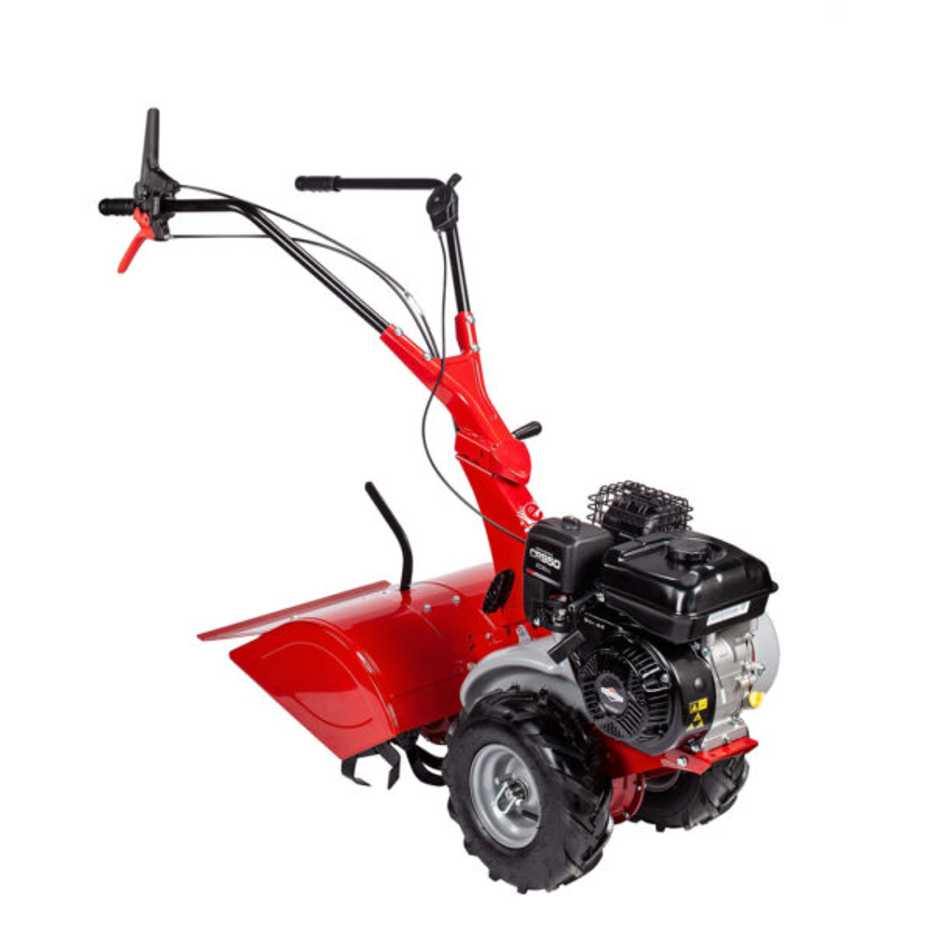 EUROSYSTEMS
RTT2
REAR-TINE ROTAVATOR
Working Width: 50cm
Power: 163cc
Gears: FW + R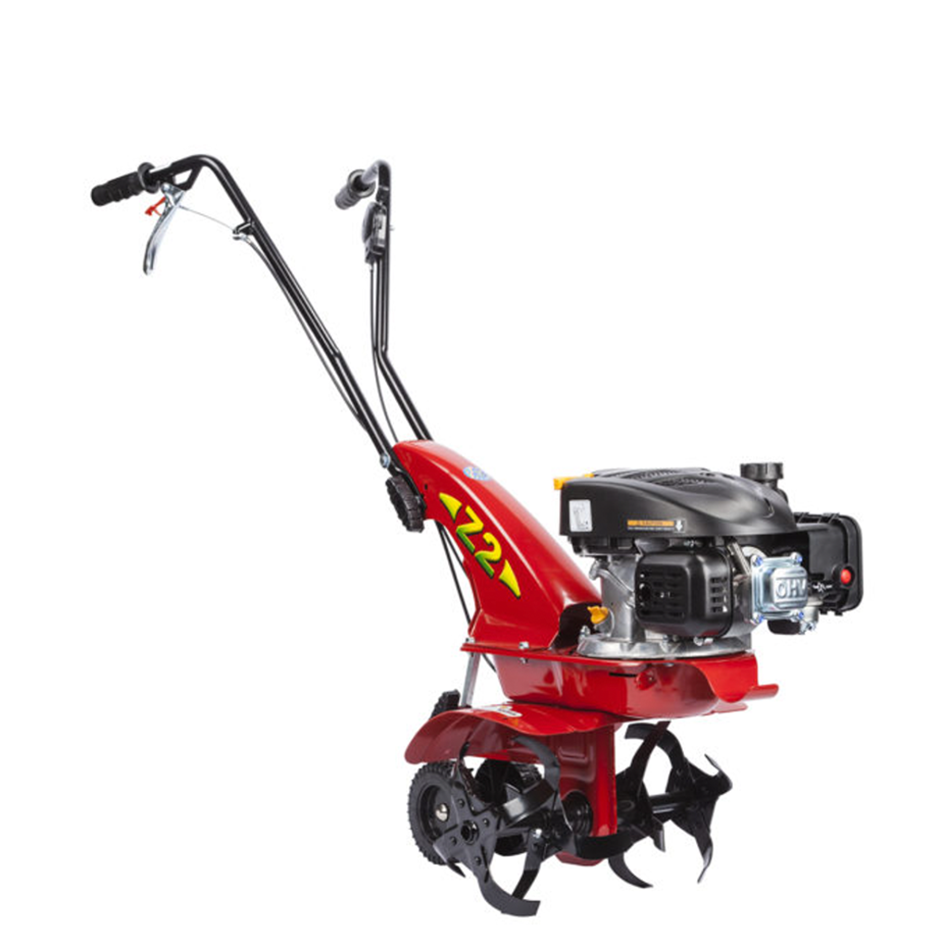 EUROSYSTEMS
Z2
FRONT-TINE TILLER
Working Width: 40cm
Power: 125cc
Gears: FW