EUROSYSTEMS
RTT2
REAR-TINE ROTAVATOR
Finely shred soil that is perfect for seedbeds with the RTT2, featuring four rotors that facilitate a working depth of 32cm
HONDA GP 160, 163cc engine
Semi-Differential Tractor Pneumatic Tyres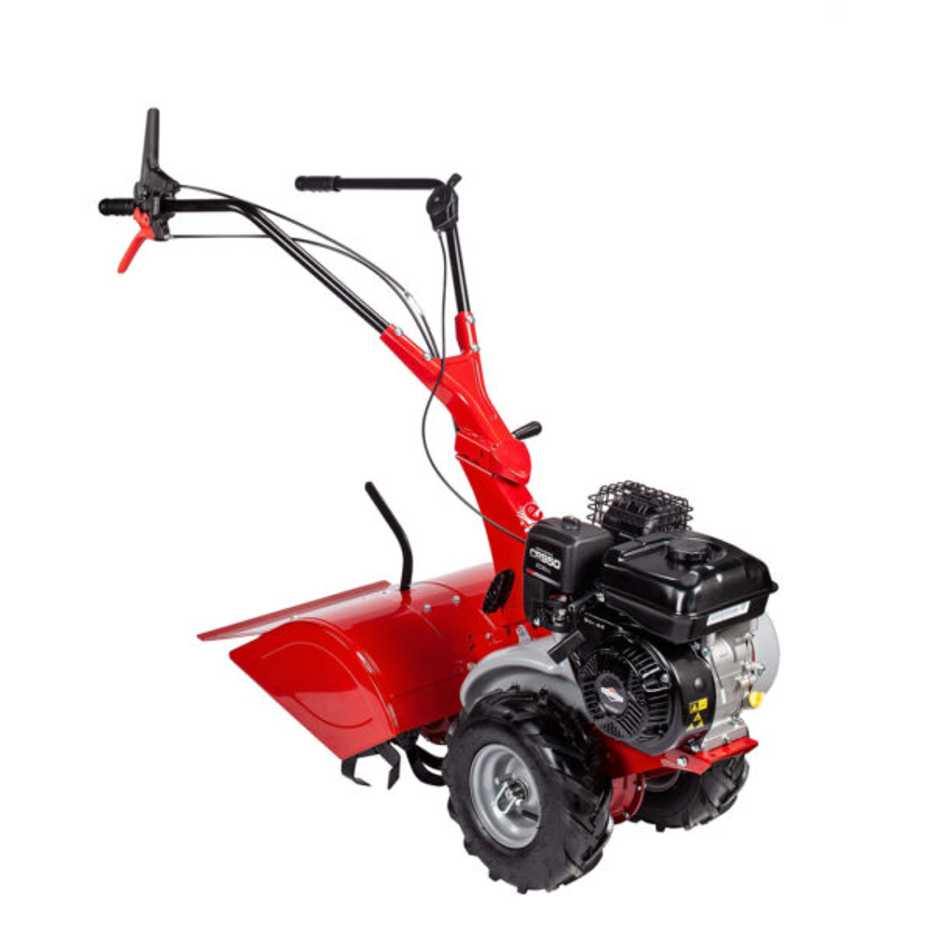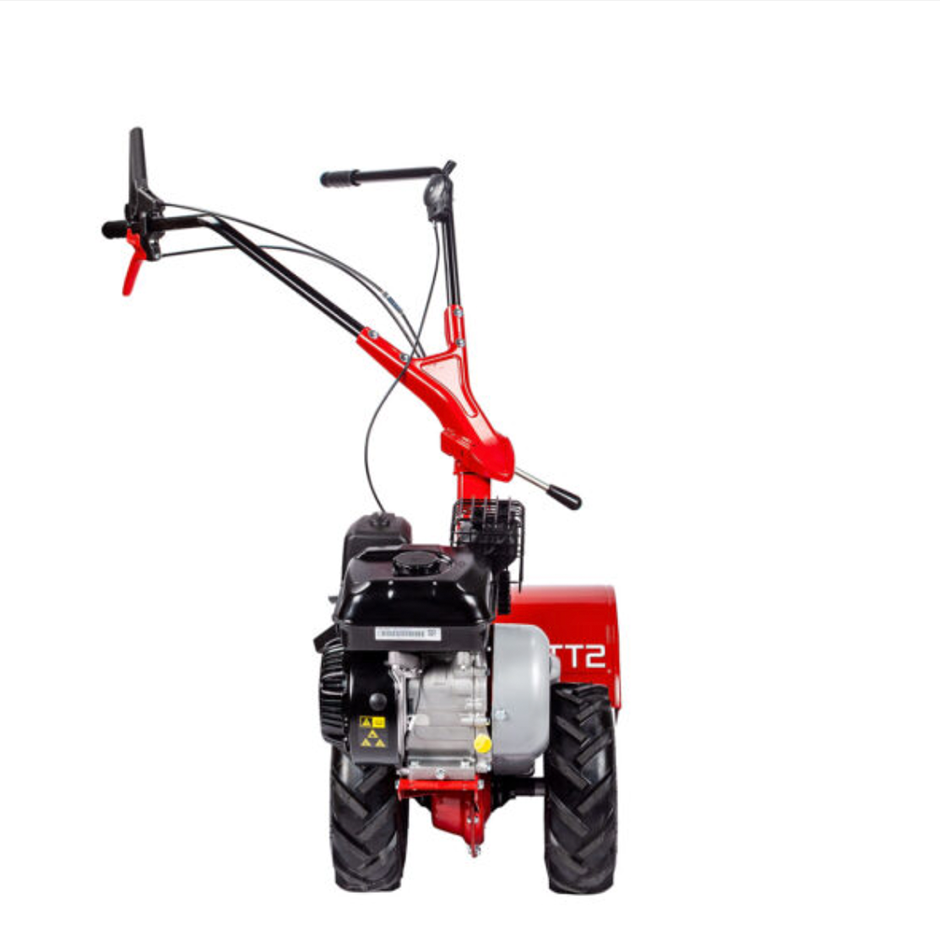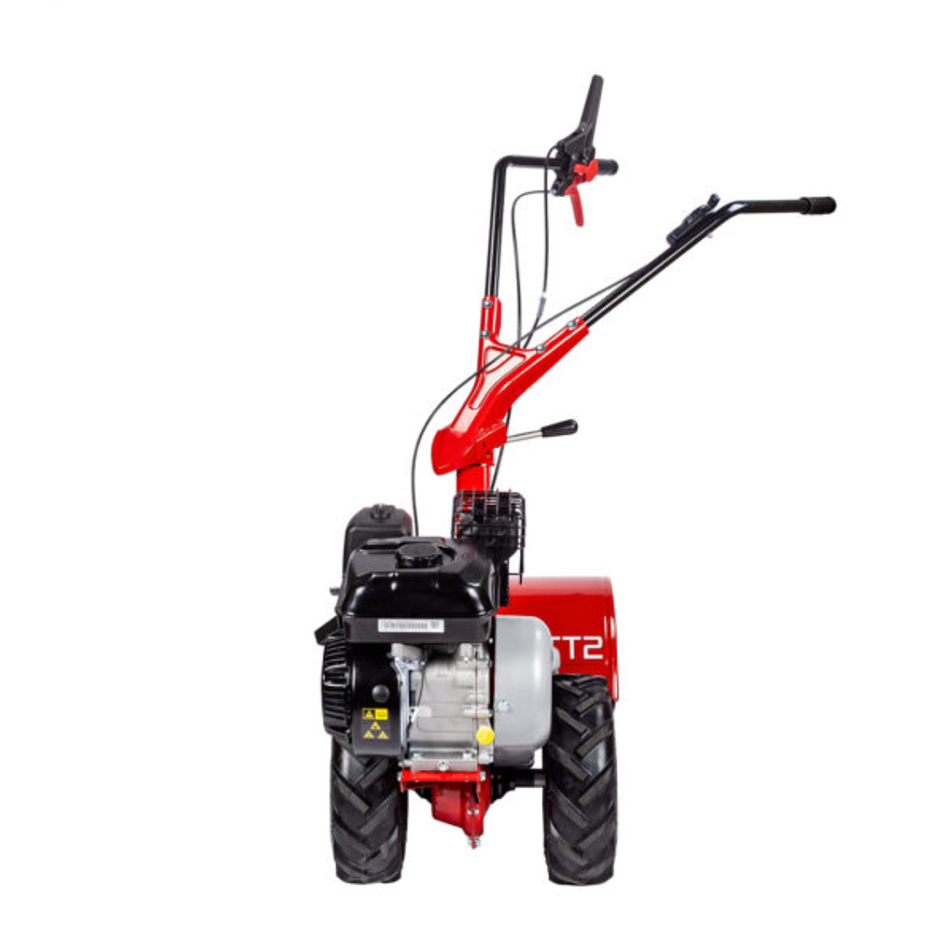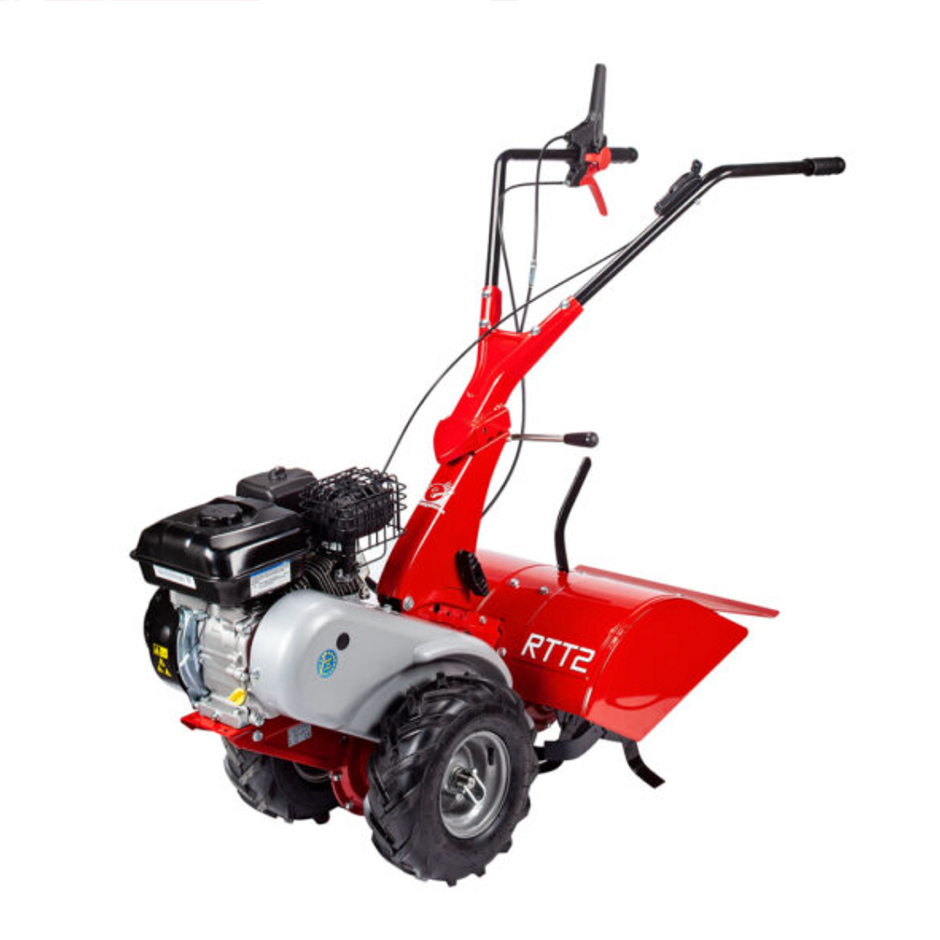 DETAILS
Robust and easy to handle, the RTT2 rear-tine rotavator is exceptional for working light and medium-compacted soils, producing a finely crushed, well-ventilated, soft and ready to grow soil. Sixteen riveted steel knives offer a working width of 50cm and a working depth of 32cm.
The Honda GP 160 engine has an even power ratio with high displacement (163cc). Thanks to its efficient decompression system, the RTT2 is easy and lightweight to start and offers efficient fuel consumption. The single-speed gearbox (one forward, one reverse) facilitates 0.9-1.1km/h.
Adjustable handlebars (both in height and side to side) ensure freshly tilled ground remains undisturbed and allows the operator to work comfortably alongside the tractor. Whilst semi-differential tractor-profile tyres enable excellent traction on different types of terrain.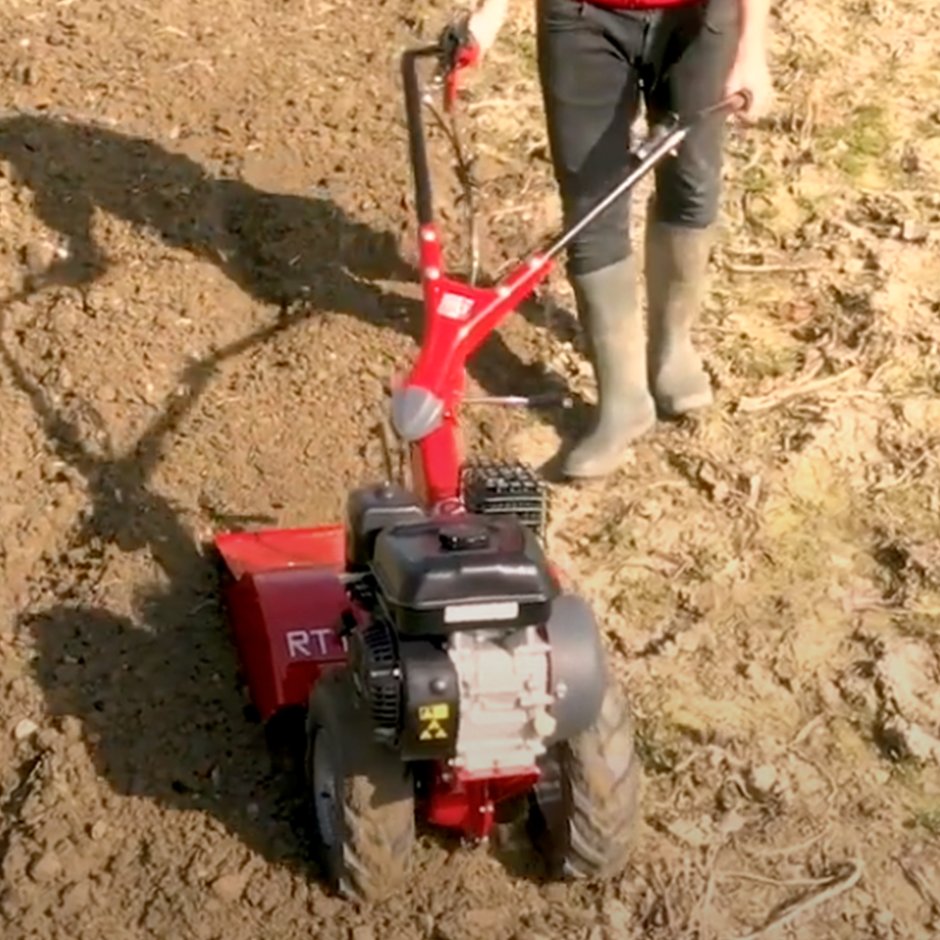 Adjustable Handlebars
Adjustable ergonomic handlebars prevent you from walking over freshly tined soil – select from left or right positioning options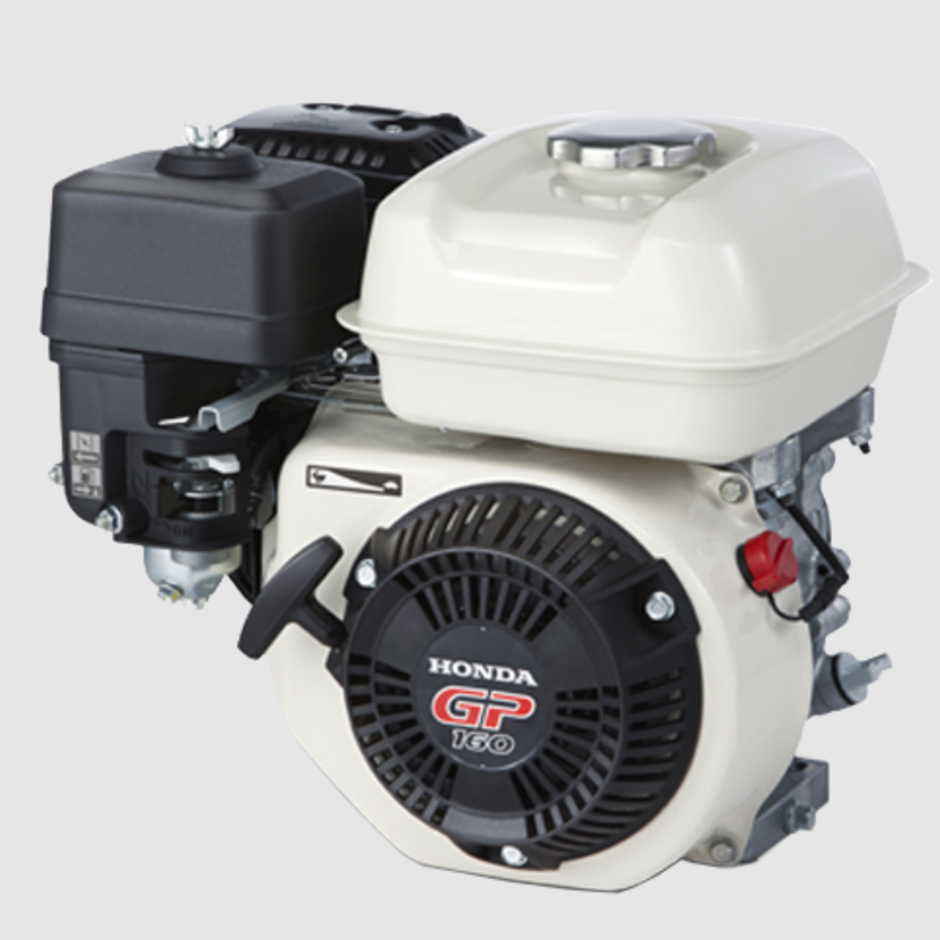 Robust & Reliable Engine
The HONDA GP 160 facilitates lower noise levels, lower vibration and lower emissions – without sacrificing power or performance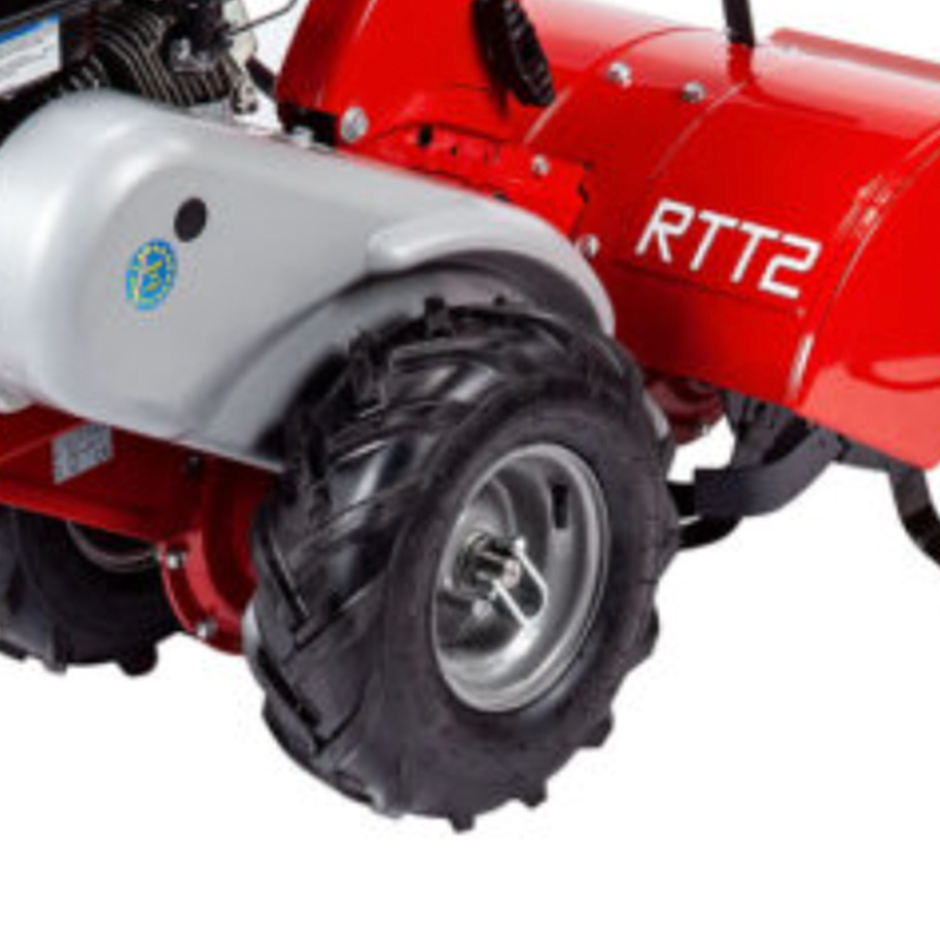 Tractor-Profile Tyres
The semi-differential tractor pneumatic tyres on the RTT2 enhance manoeuvrability and traction, even on uneven surfaces
TRANSMISSION
Transmission Method:
Gears & Chain In Oil Bath & Belts
Transmission Type: Geared
Number of Gears: 1 Forward Speed + 1 Reverse
POWER
Engine Brand:
HONDA
Engine Model: GP 160
Displacement: 163cc
Fuel Type: Petrol
WORKING SYSTEM
Working Width:
50cm
Working Depth: 32cm
Tilling System: 16 Riveted Steel Blades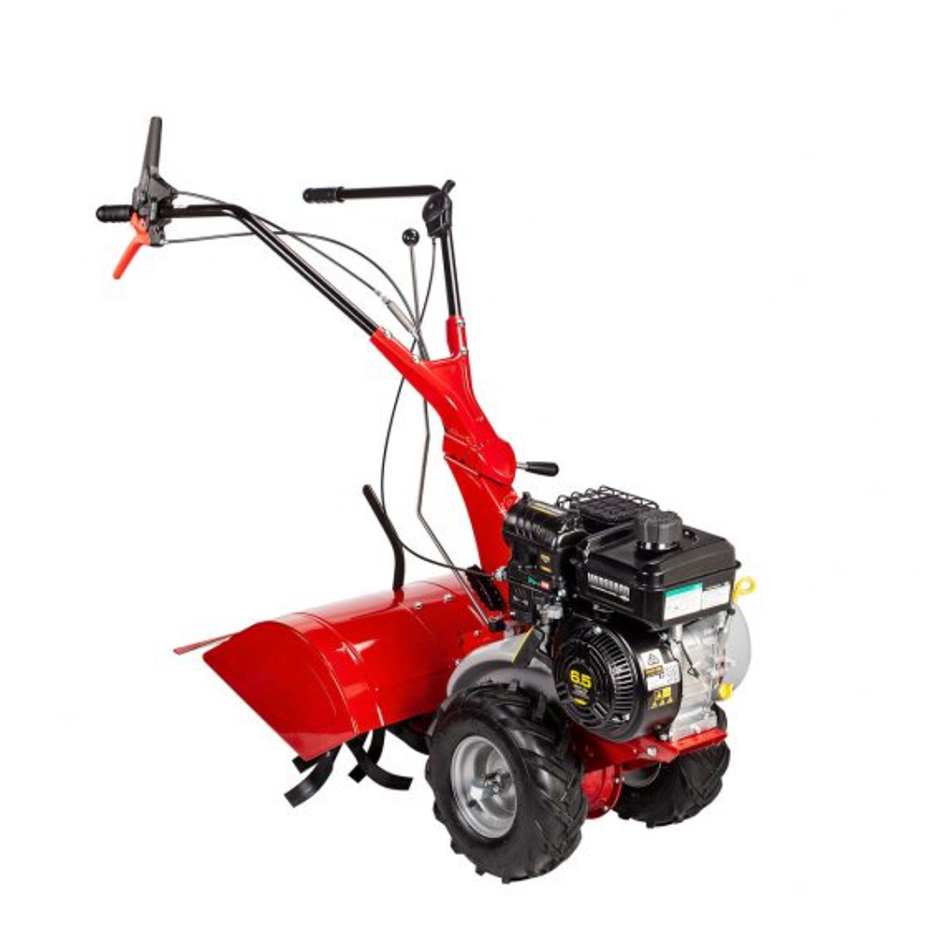 EUROSYSTEMS
RTT3
REAR-TINE ROTAVATOR
Working Width: 60cm
Power: 203cc
Gears: 2 FW + 2 R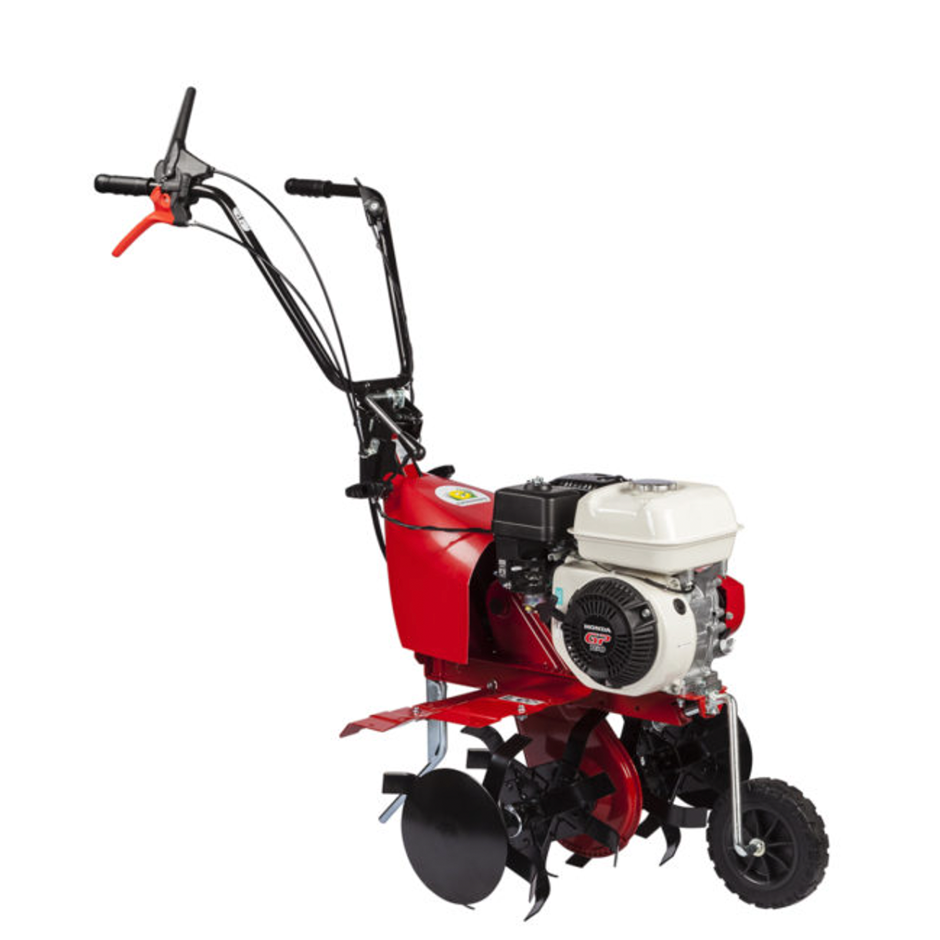 EUROSYSTEMS
EURO 5 EVO
REAR-TINE ROTAVATOR
Working Width: 75-50cm
Power: 208cc
Gears: FW + R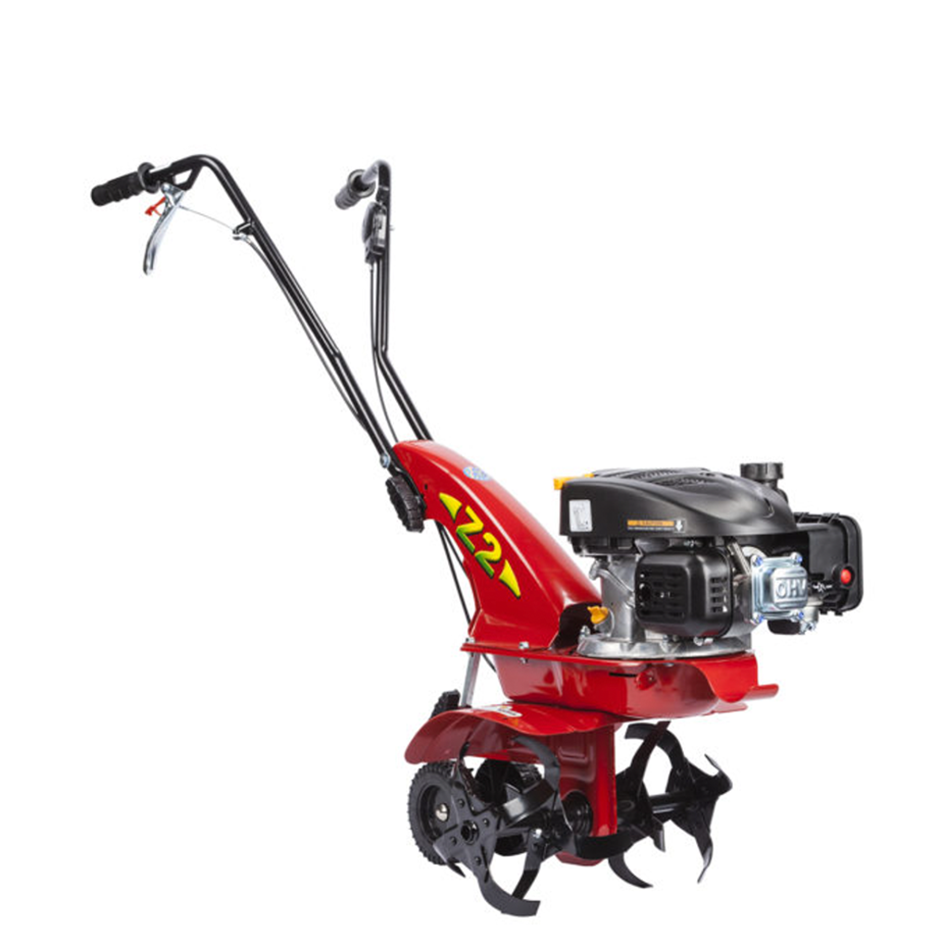 EUROSYSTEMS
Z2
FRONT-TINE TILLER
Working Width: 40cm
Power: 125cc
Gears: FW