EUROSYSTEMS
LA ZAPPA
REAR-TINE TILLER
Prepare the ground for new turf or growth with the compact yet high-performing petrol tiller from Eurosystems
Briggs & Stratton 450 E Series 125cc Engine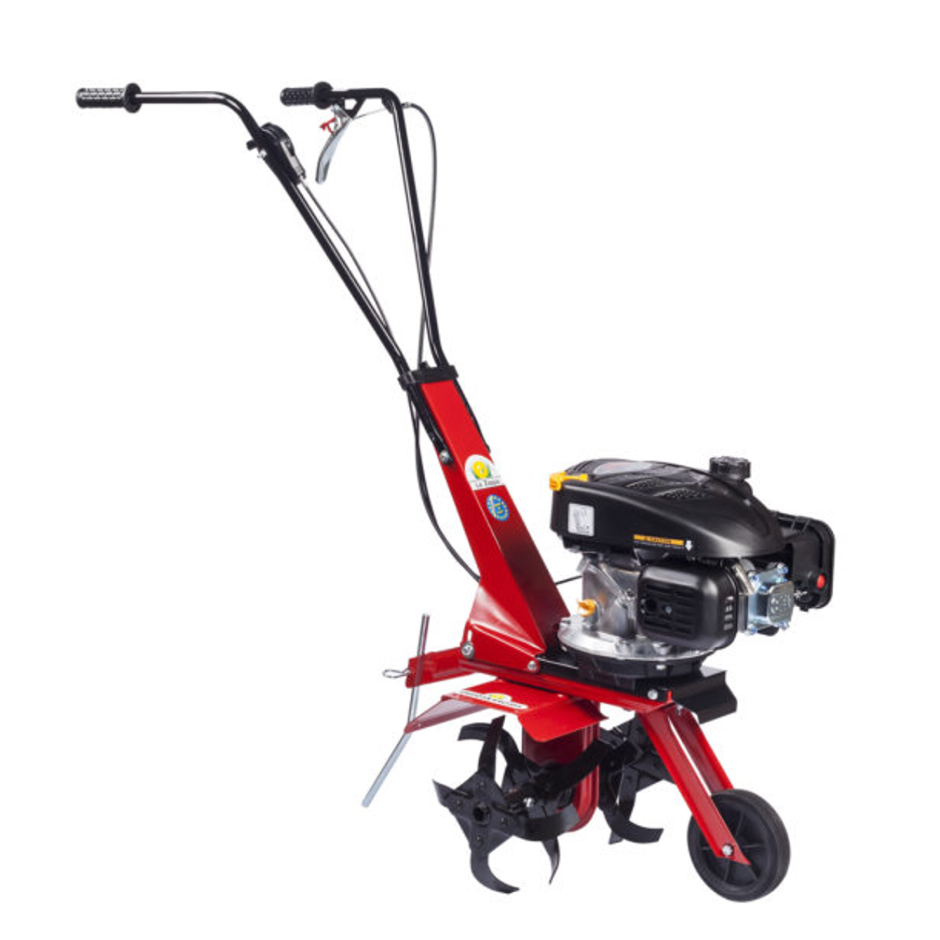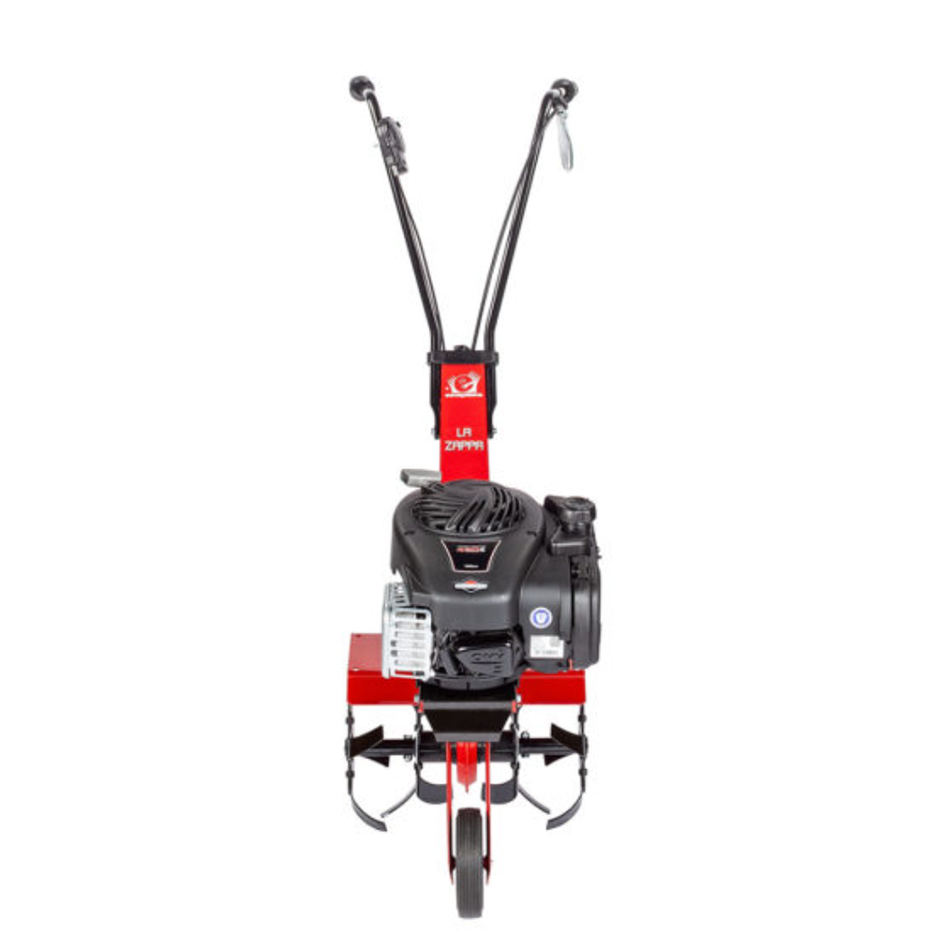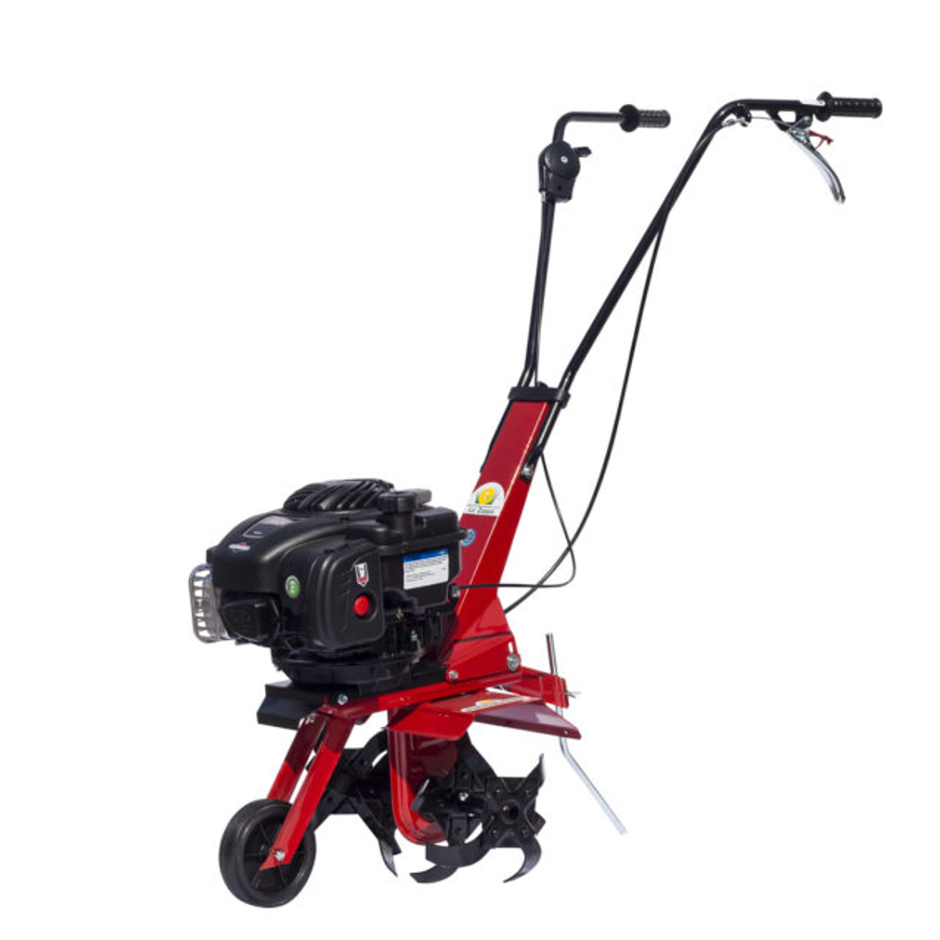 DETAILS
First produced in 1989, the La Zappa has established an industry standard across the global market. This petrol tiller aims to be the preferred entry model of choice thanks to its value for money and ease of use; the La Zappa offers impressive results even on clayey soils.
The La Zappa will prove comfortable for any operator thanks to the adjustable and foldable handlebars; these can be set to a working height suitable for the user and are foldable for ease in transportation.
Driving this compact tiller is the robust and reliable Briggs & Stratton 450 E engine offering 125ccs of power and features reduced vibration, quieter operation and enhanced handling.
Sixteen riveted steel knives facilitate a working width of 36cm and offer a depth of 26cm. A metal sheet casing defends against the kickback of pebbles and stones, preserving the machine's integrity.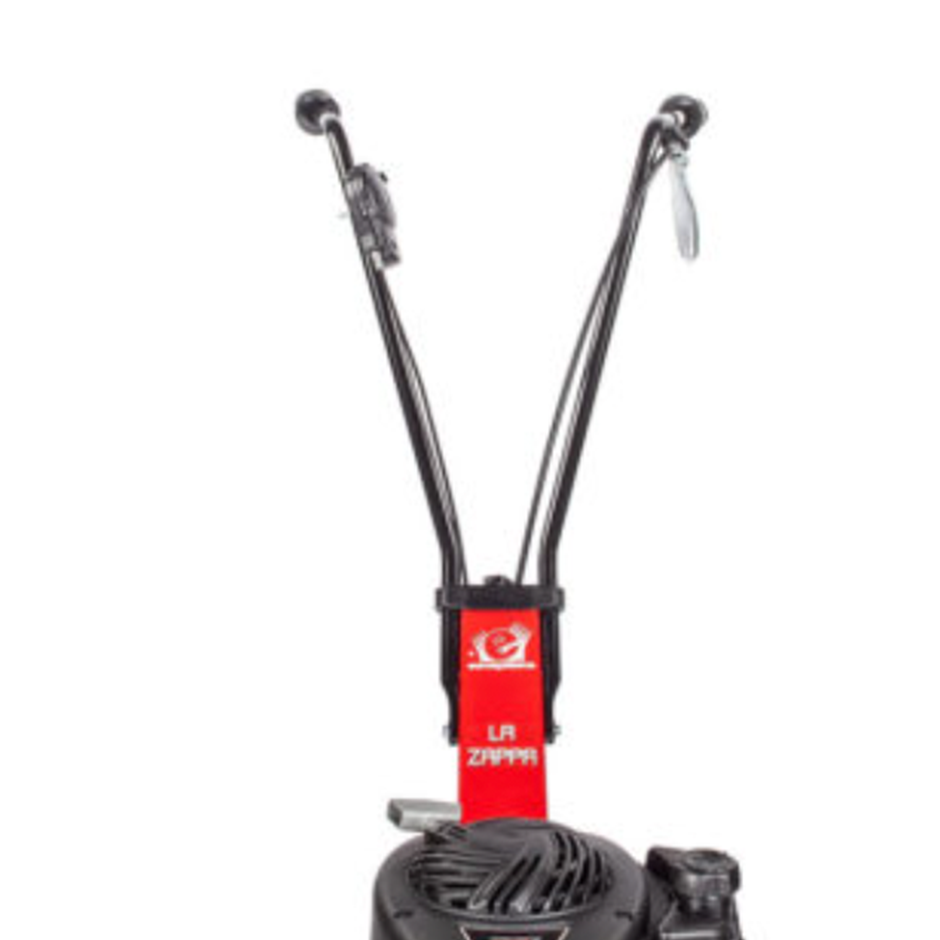 Ease Of Use & Transportation
The La Zappa features height-adjustable handlebars to fit the need of any user, these are also collapsable for ease in transportation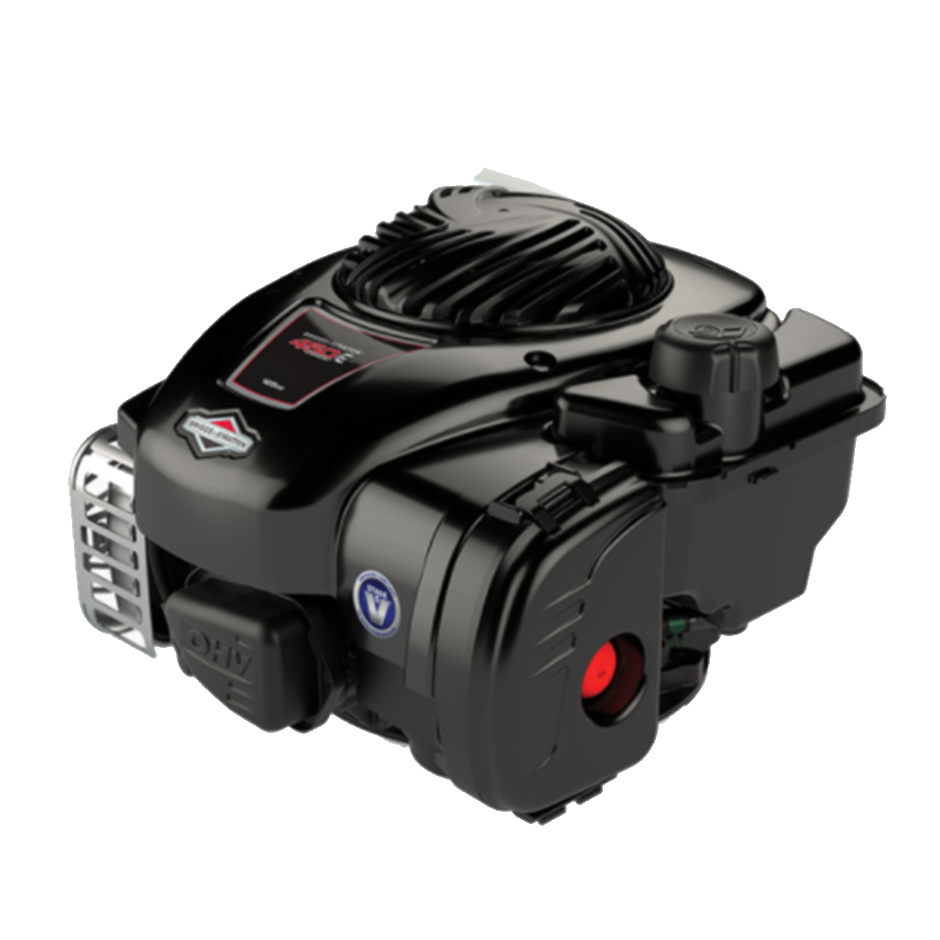 Superior Engine Performance
Enjoy the performance, longevity and improved fuel economy of the Briggs & Stratton 450E engine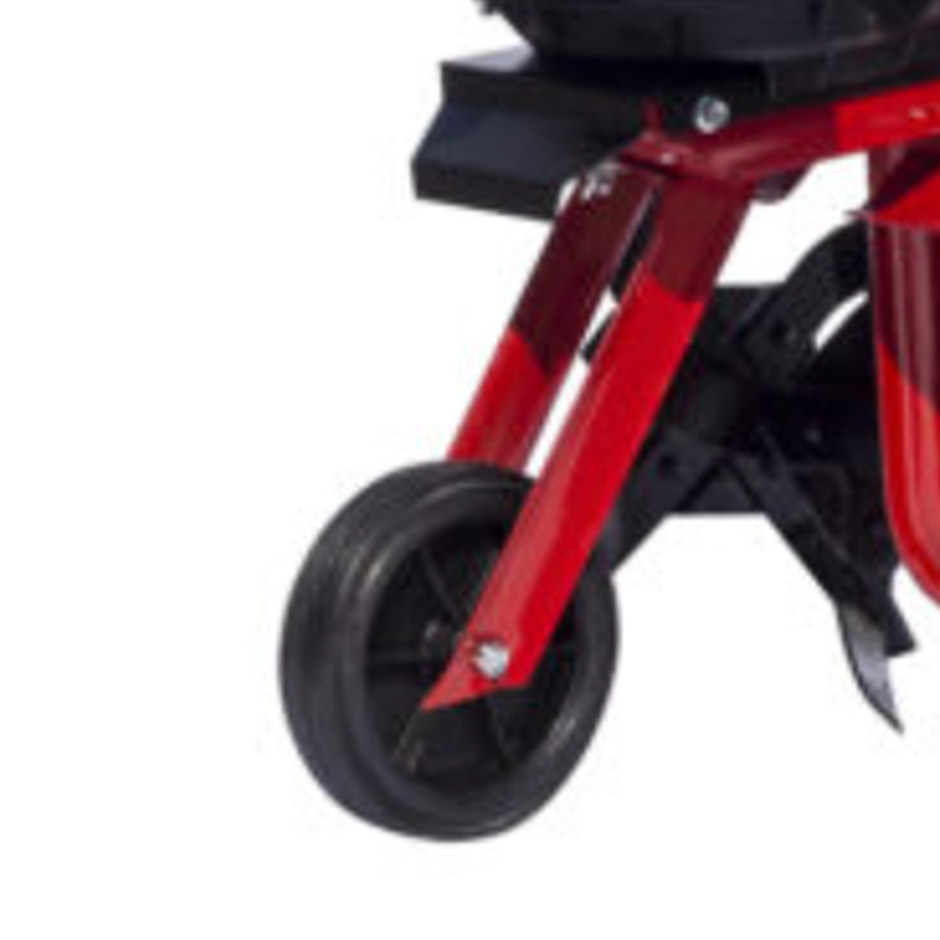 Effortless Manoeuvrability
Direct and manoeuvre the La Zappa with ease thanks to its compact working width and front wheel
TRANSMISSION
Transmission Method: Endless Screw In Oil Bath & Belt
Transmission Type: Geared
Number of Gears: 1 Forward Speed
POWER
Engine Brand: Briggs & Stratton
Engine Model: 450 E Series
Displacement: 125cc
Fuel Type: Petrol
WORKING SYSTEM
Working Width: 36cm
Working Depth: 25cm
Tilling System: 16 Riveted Steel Blades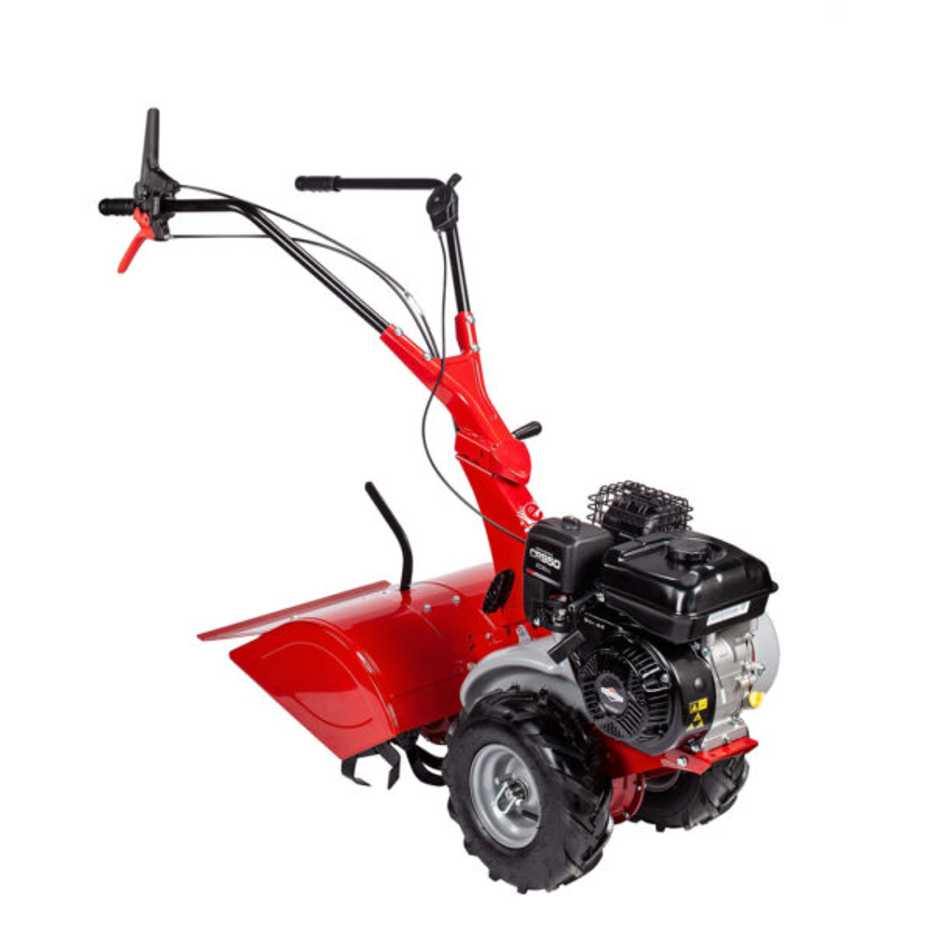 EUROSYSTEMS
RTT2
REAR-TINE ROTAVATOR
Working Width: 50cm
Power: 163cc
Gears: 1 FW + 1 R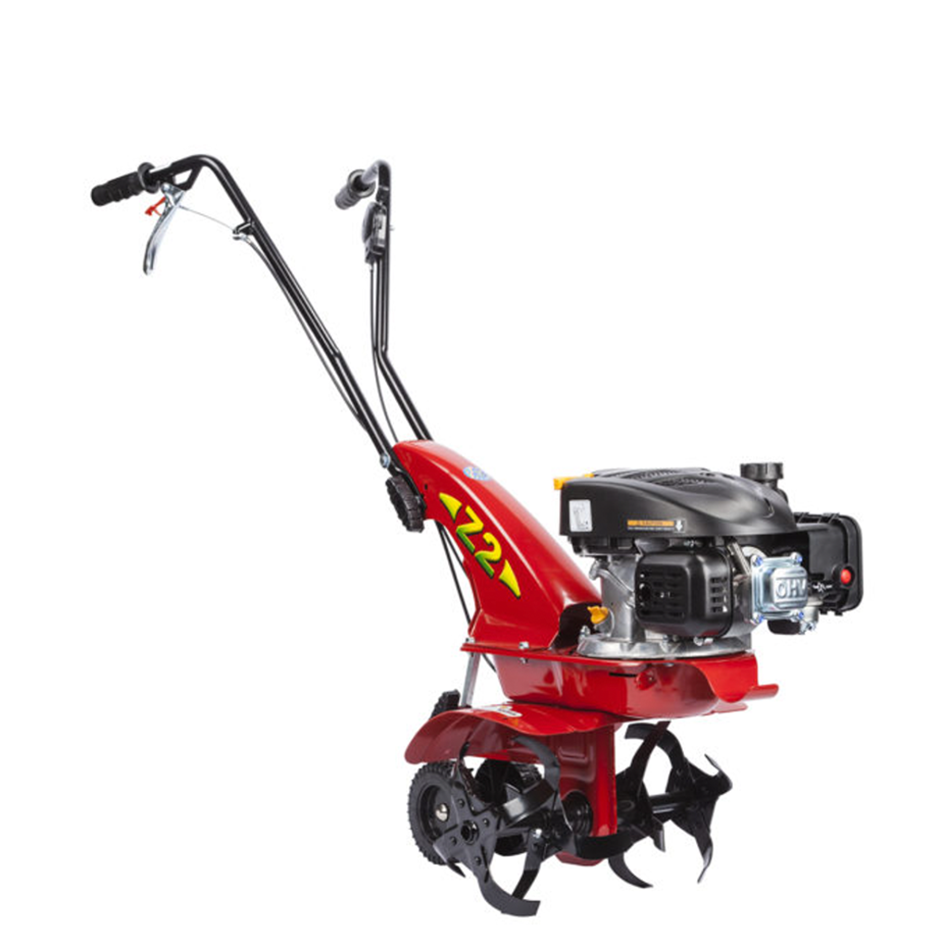 EUROSYSTEMS
Z2
FRONT-TINE TILLER
Working Width:
40cm
Power: 125cc
Gears: 1 FW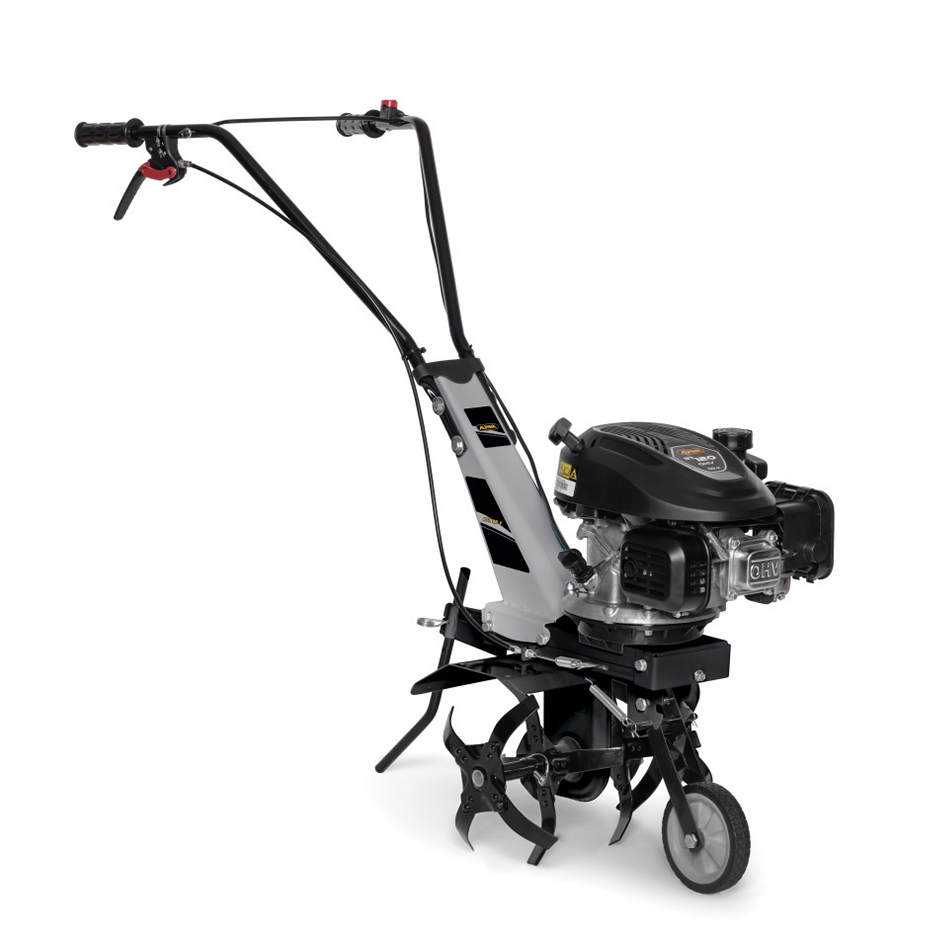 ALPINA
ATL 36 V
REAR-TINE TILLER
Working Width:
36cm
Power: 123cc
Gears: 1 FW