EUROSYSTEMS
EURO 5 EVO
REAR-TINE ROTAVATOR
This single-speed rotavator (1 forward; 1 reverse) is suitable for preparing land to sow by breaking and crushing compact soil
Briggs & Stratton CR 950 208cc Engine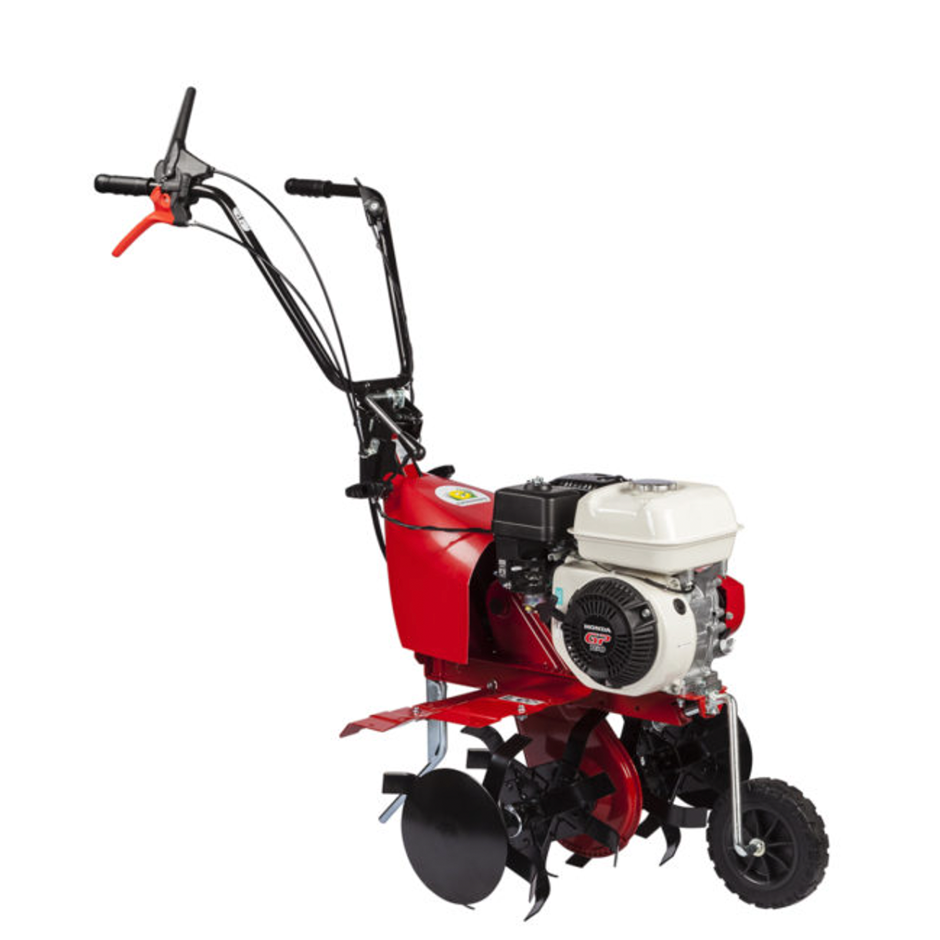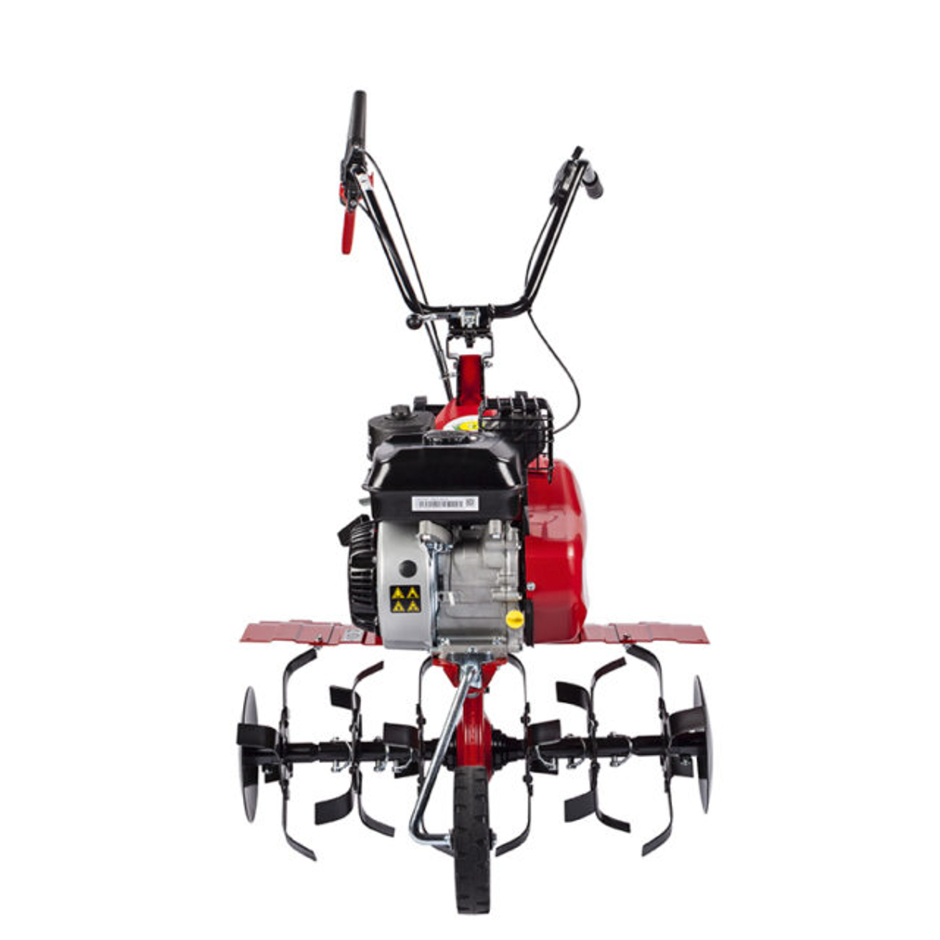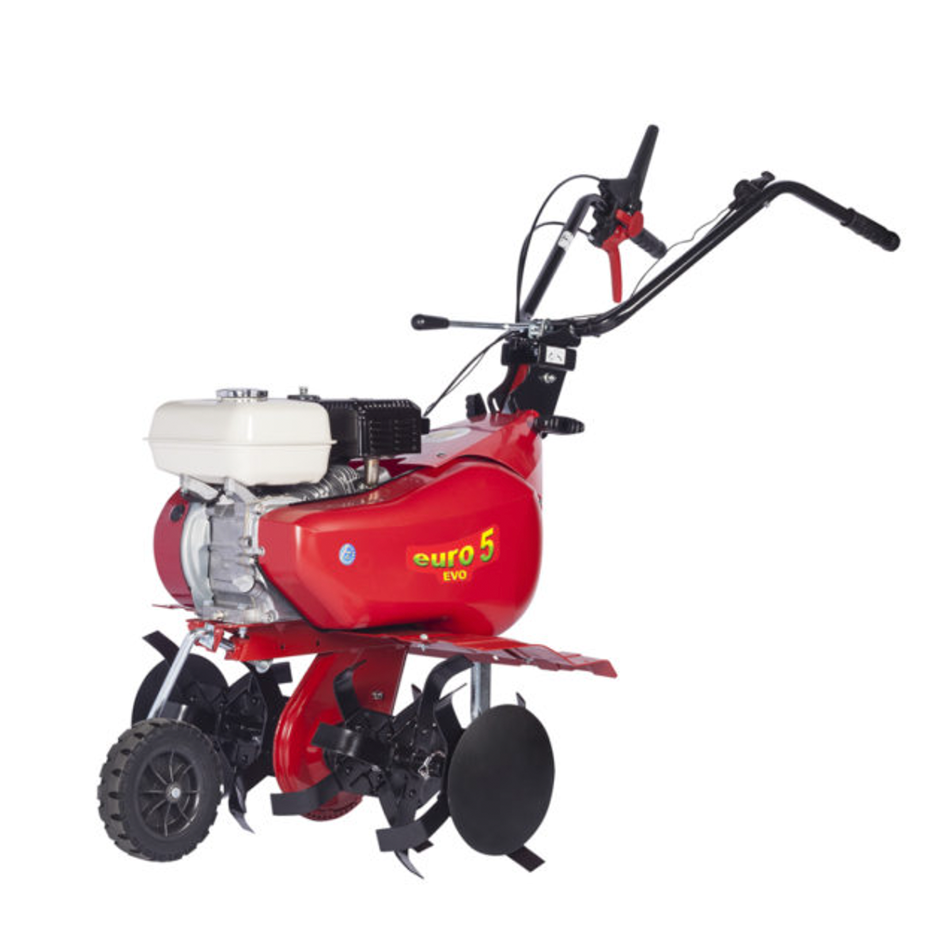 DETAILS
Favoured by users for its adjustable working width (50-75cm), the Eurosystems Euro 5 Evo rotavator will impress with its efficiency in breaking through the surface crust and crushing the soil below, thus increasing soil ventilation and landscaping potential.
The CR950 engine features a gross Torque* of 12,88 Nm and 208cc displacement. Briggs & Stratton's OHV technology offers optimised performance, longer engine life and improved fuel economy.
Although equipped with a simple transmission output (1 forward; 1 reverse), the Euro 5 Evo maintains versatility and robustness thanks to the accurate internal quality controls.
Twenty-four steel blades spread across six spokes offer a working depth of 32cm and include 'tree saver discs' located at each end of the system; these protect the machine's integrity and areas you wish to be left undisturbed.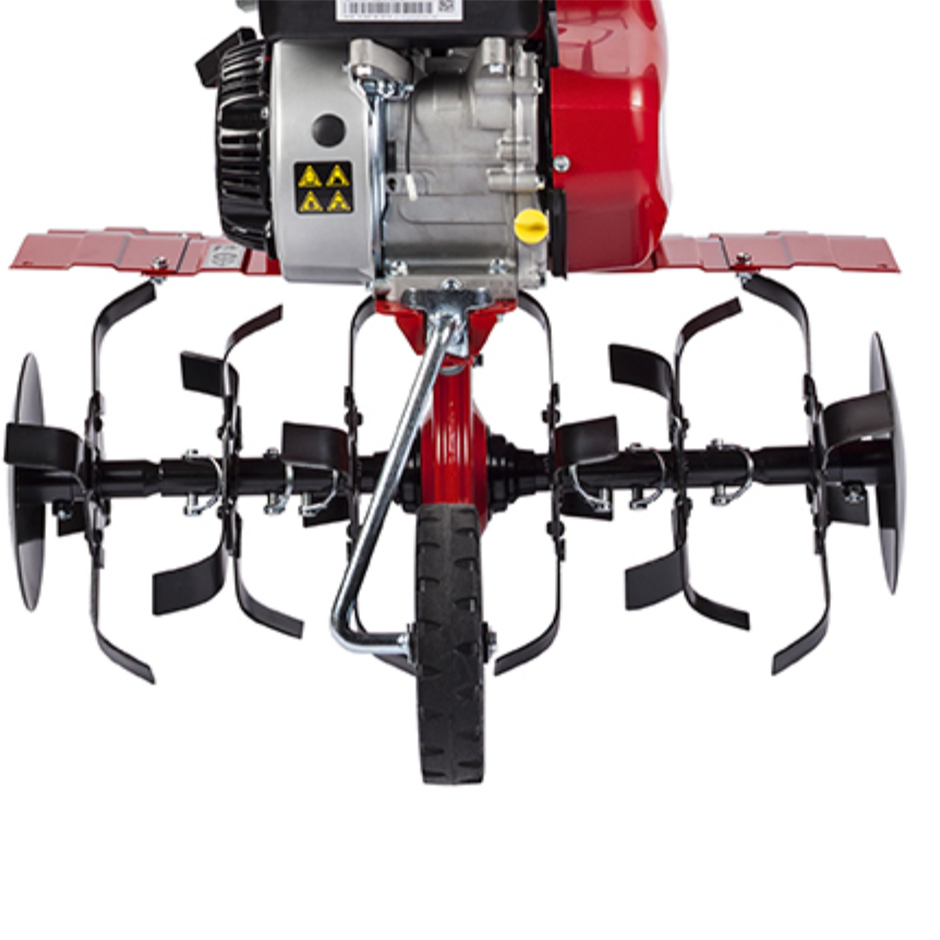 Powerful Working System
Twenty-four steel blades offer unwavering performance in breaking up and crushing hard and medium-compact soils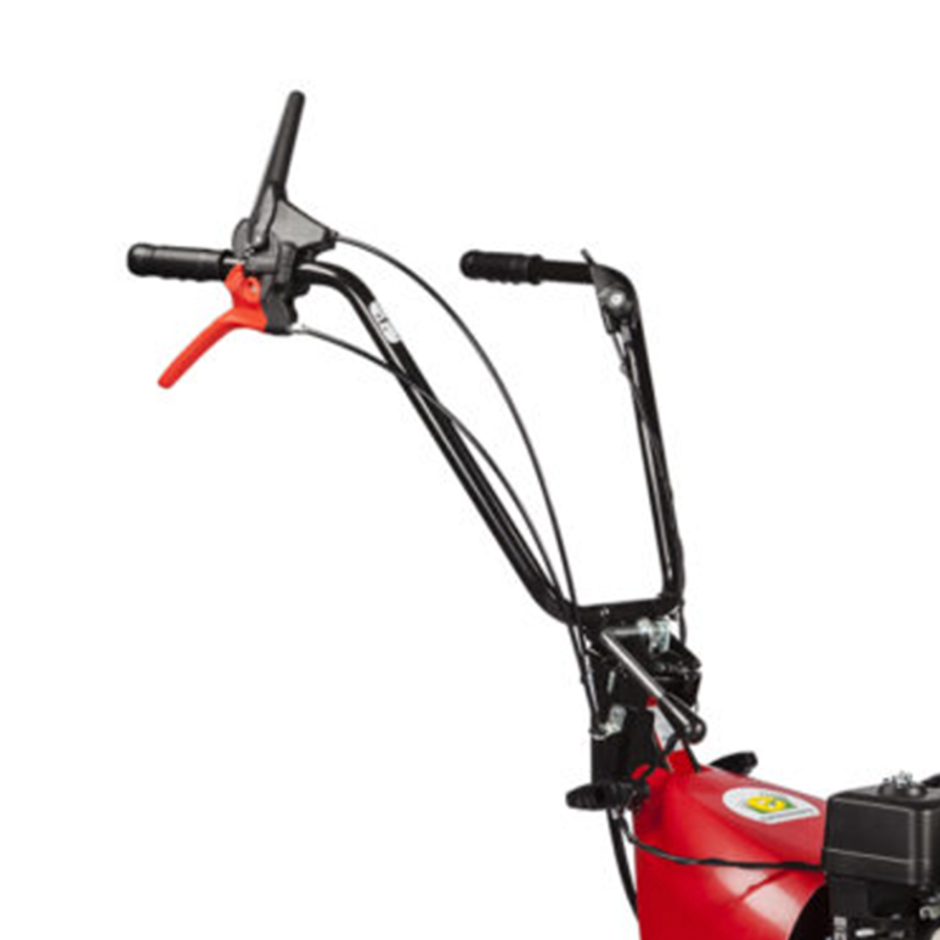 User Centric Design
The height-adjustable handlebars on the Euro 5 Evo ensure comfort for the user even over long working sessions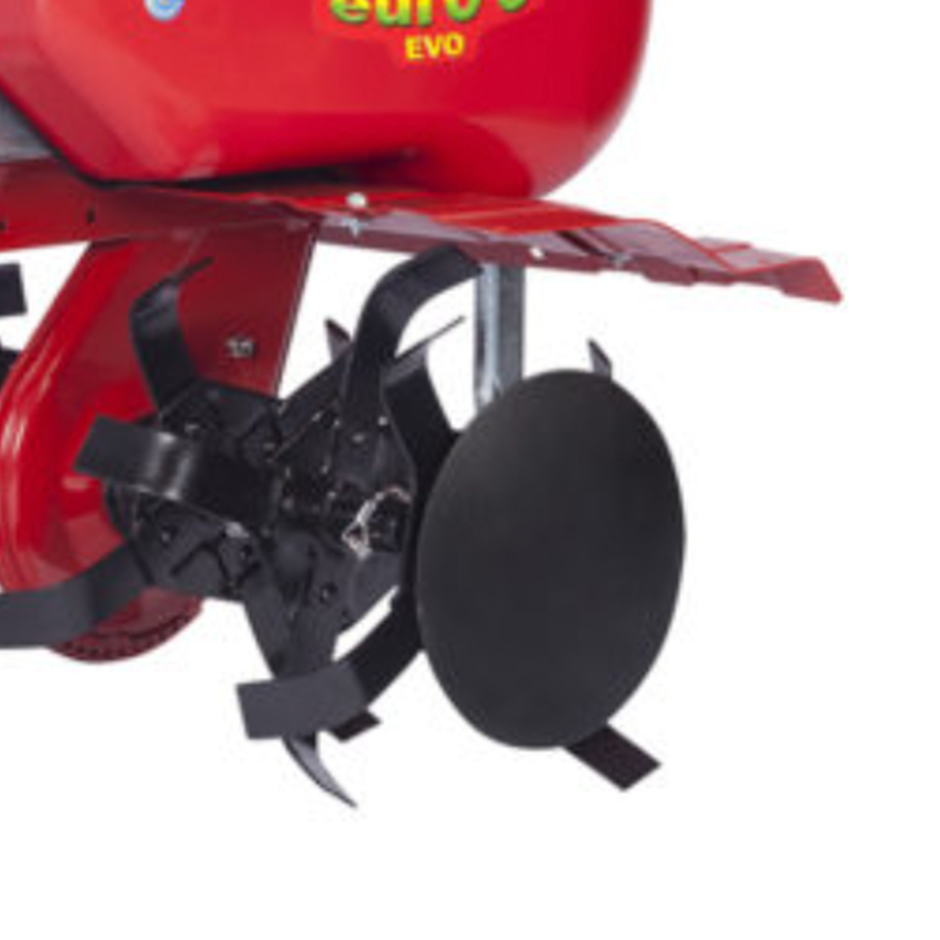 Protective Discs
The 'tree saver discs' on the adjustable Euro 5 Evo guard against unwanted rotavating on areas around trees and preexisting seedbeds
TRANSMISSION
Transmission Method:
Chain In Oil Bath & Belts
Transmission Type: Geared
Number of Gears: 1 Forward Speed + 1 Reverse
POWER
Engine Brand:
Briggs & Stratton
Engine Model: 950 CR
Displacement: 208cc
Fuel Type: Petrol
WORKING SYSTEM
Working Width:
75-50cm
Working Depth: 32cm
Tilling System: 24 Riveted Steel Blades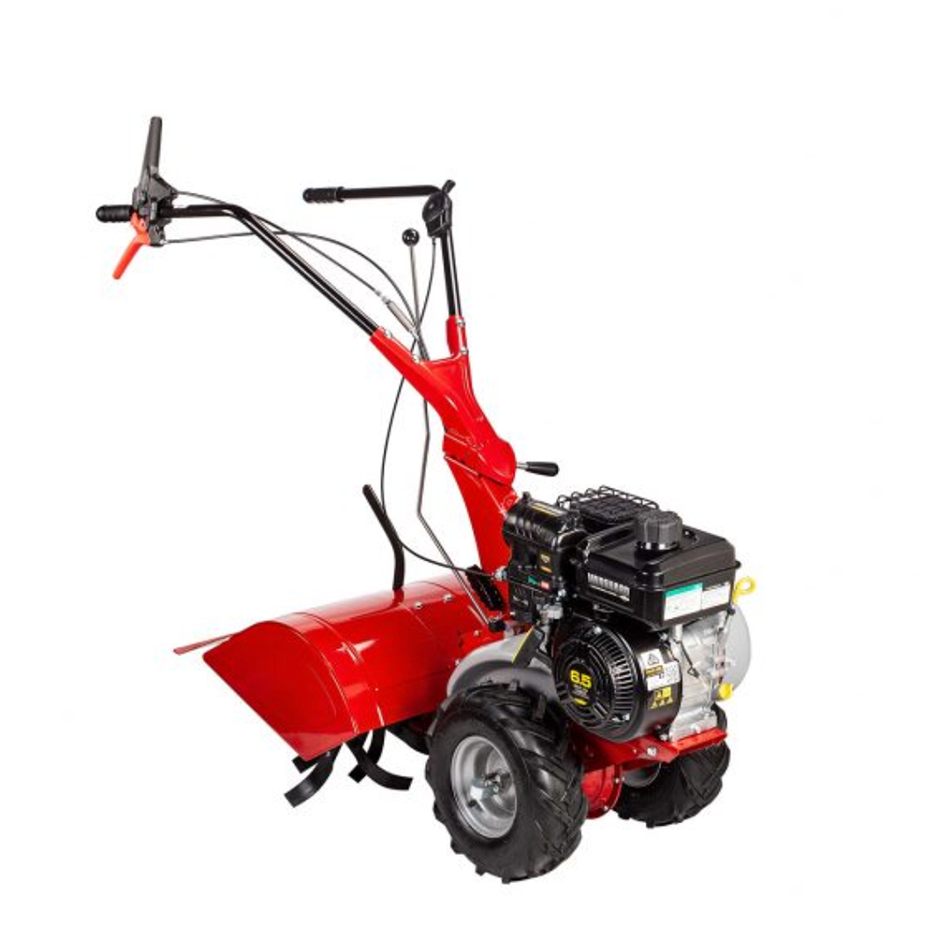 EUROSYSTEMS
RTT3
REAR-TINE ROTAVATOR
Working Width:
60cm
Power: 203cc
Gears: 2 FW + 1 R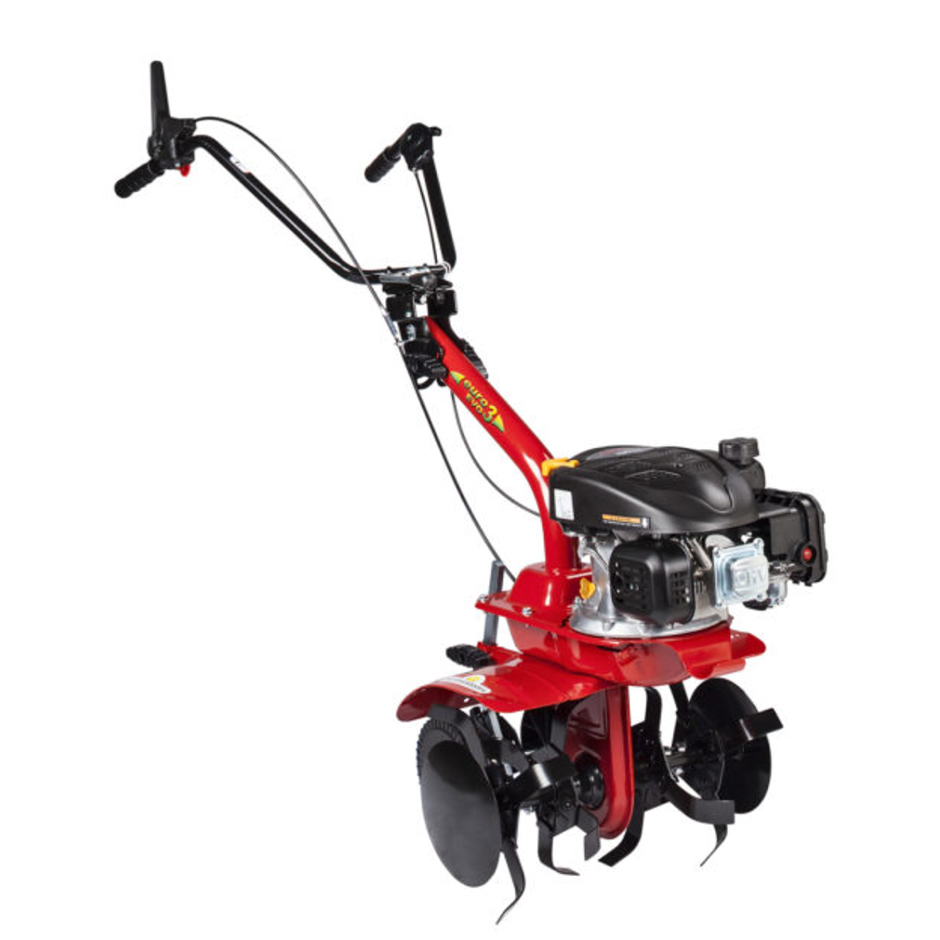 EUROSYSTEMS
EURO 3 EVO
FRONT-TINE ROTAVATOR
Working Width:
50cm
Power: 125cc
Gears: 1 FW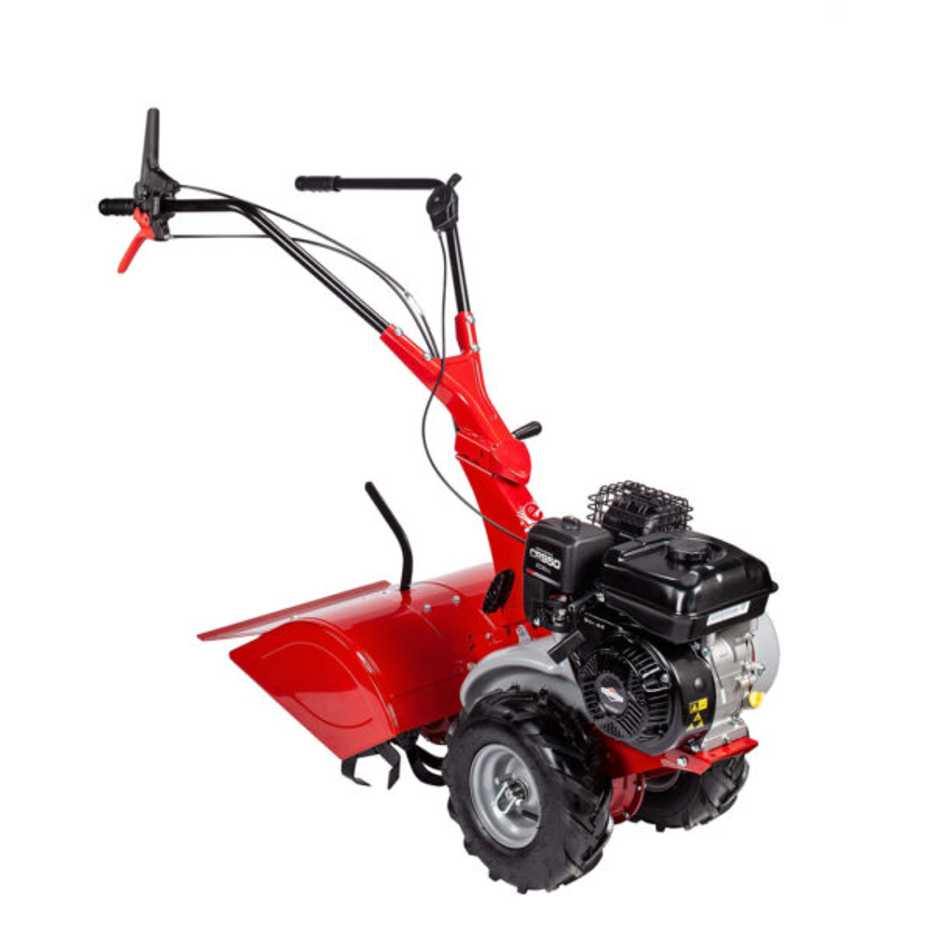 EUROSYSTEMS
RTT2
REAR-TINE ROTAVATOR
Working Width: 50cm
Power: 163cc
Gears: 1 FW + 1 R