ALPINA
AMT 48 Li K
BATTERY MULTI-TOOL
This cordless multi-tool consists of a 65cm extendable shaft, a 46cm hedgetrimmer attachment and a 25cm pruner attachment
44cm Bar with 3/8 .050″ Chain
Extendable Shaft: Up To 4.3 Metres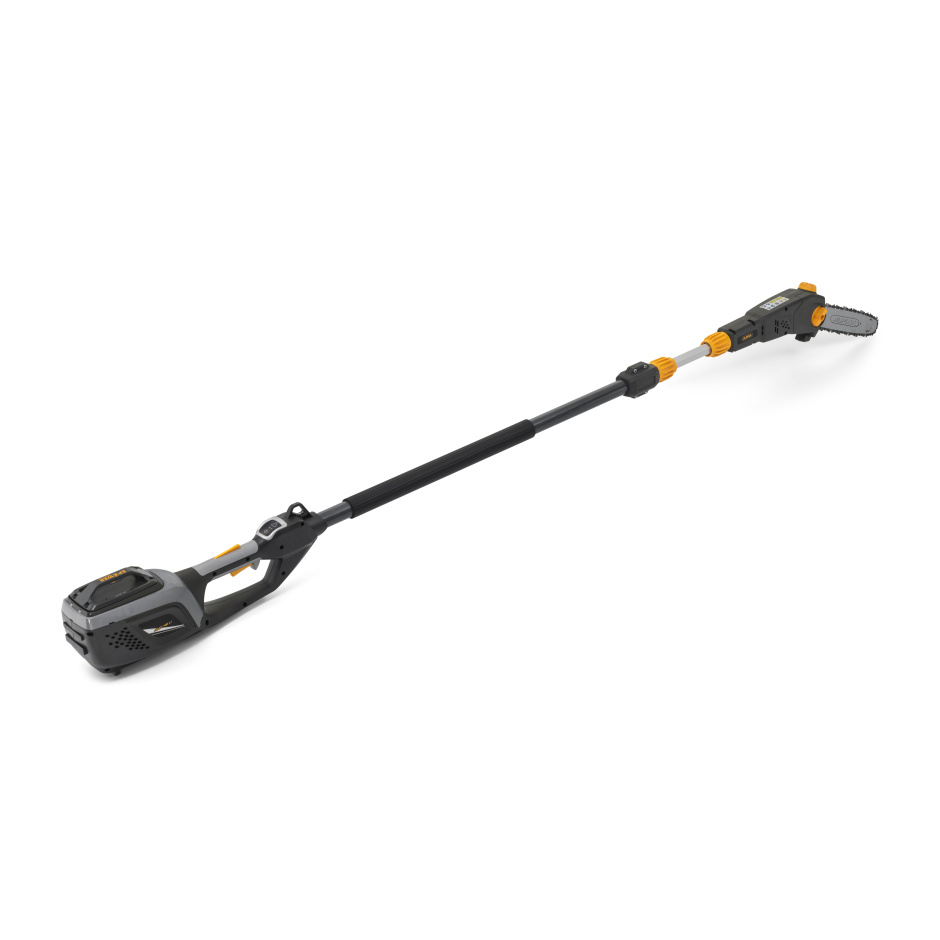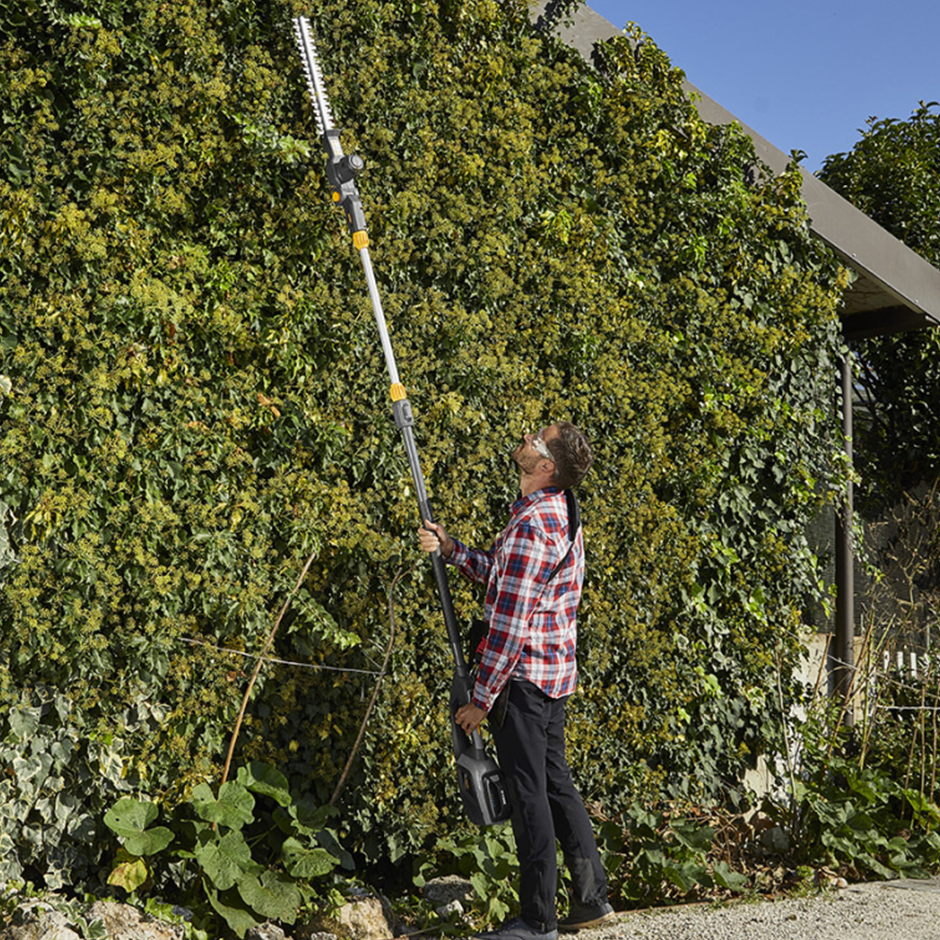 DETAILS
Leave your ladders in the shed and tackle those high hedge tops and hard-to-reach overhanging branches from the comfort and safety of the ground with this versatile, two-in-one cordless multi-tool from Alpina!
Enjoy the petrol matching performance of the Alpina AMT 48 Li K, which utilises a high-specification 48V (2Ah) lithium-ion battery that gives an extended 40-minute run-time.
The AMT 48 Li K is based around a carbon fibre shaft that not only minimises machine weight but also ensures you'll never have to worry about rust. The 65cm telescopic extension offers a reach of 4.3m with the hedgetrimmer attachment; and 4m with the pruner attachment.
The pruner attachment has a compact and easy to manage 25cm guide bar and can perform up to 80 cuts in 10cm-diameter branches on a single battery charge. Automatic chain-oiling works to keep the cutting gear thoroughly lubricated at all times, while a branch bumper provides a support point that enables a precise cut.
The hedgetrimmer attachment comprises a pair of 46cm double-sided blades which is rotatable through 112° (six positions) to suit the shape and positioning of the hedge or shrub you're trimming. The blades are laser-cut and dual-reciprocating, a combination that delivers a super-clean cut with no unsightly plant damage.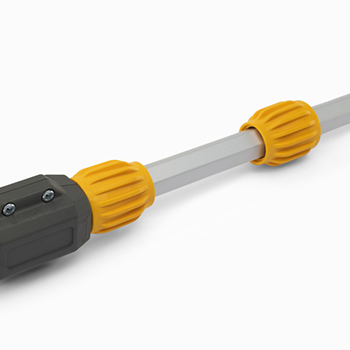 Telescopic Shaft
Reduce the stress of managing those hard-to-reach areas with the extendable shaft on the AMT 48 Li K, able to reach 4.3 metres!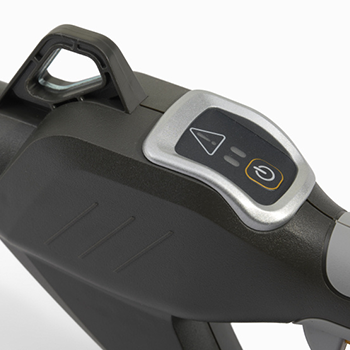 Accessible Power Display Unit
Easily see the status of charge whilst working, the LED dash will indicate when you're close to needing to charge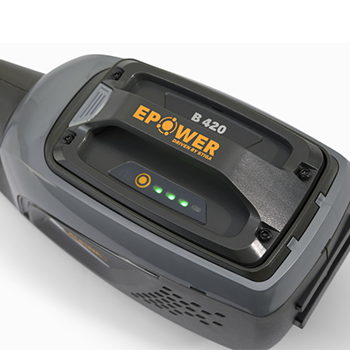 Superb Design
The ideal battery placement optimises weight distribution for superior manoeuvrability and comfort over extended run-times
WORKING SYSTEM
Cutting Length:
44cm
Blade Length: 46cm
Blade Type: Dual Action
Blade Teeth Speed: 3000
Teeth Distance: 28mm
Cutting Capacity (Diameter): 28mm
Blade Rotation Angle: 112°
Bar Type: Sprocket Nose
Bar Length: 25cm / 10″
Chain Type: 3/8″ .050″ (91PX-40X)
Chain Speed: 5 mps
Chain Oil Pump: Automatic
Chain Tensioning System: Front Screw Tensioning
POWER
Power Source:
Lithium-Ion Battery
Battery Capacity: 2 Ah
Power: 0.35kW
Battery Kit: Included
Hedger Working Time (+/-20%): 40 Minutes
Pruner Working Time (+/-20%): 15 Minutes
EQUIPMENT
Handle Type:
Fixed
Soft Grip Handle: Yes
Shaft Extension: 65cm
Telescopic Handle Extension: Up to 4.3m
Harness: Single
TOOLS KIT
Included: Single Standard Charger & Battery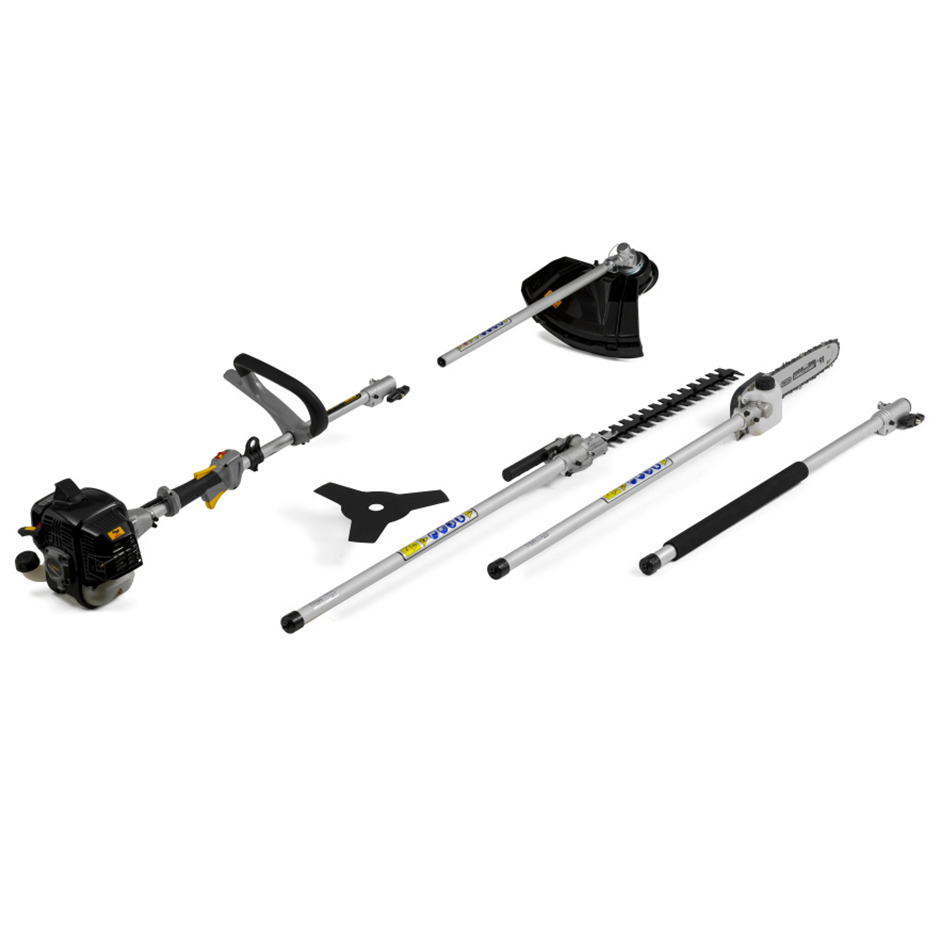 ALPINA
AMT 26 5-IN-1
PETROL MULTI-TOOL
Attachments: 5
Power: 25.4cc
Gross Weight: 7.10-9.20kg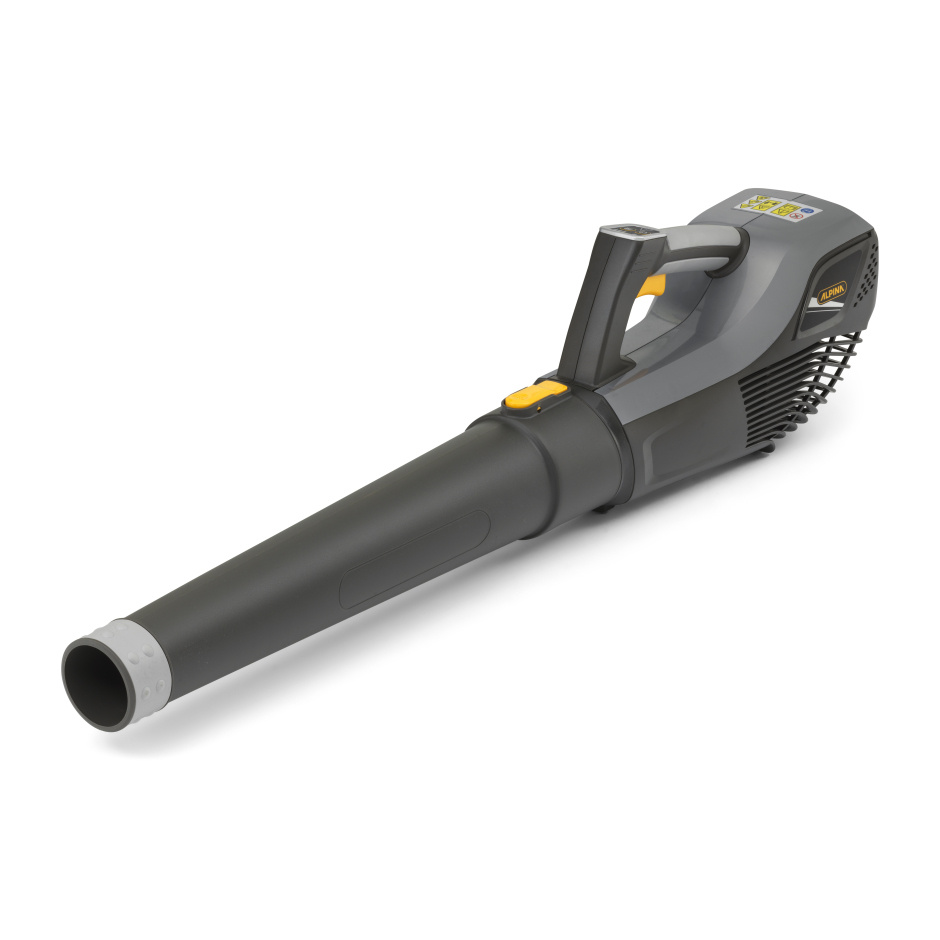 ALPINA
ABL 48 Li K
BATTERY BLOWER
Air Speed: 55mps
Power: 0.64kW
Gross Weight: 3.64kg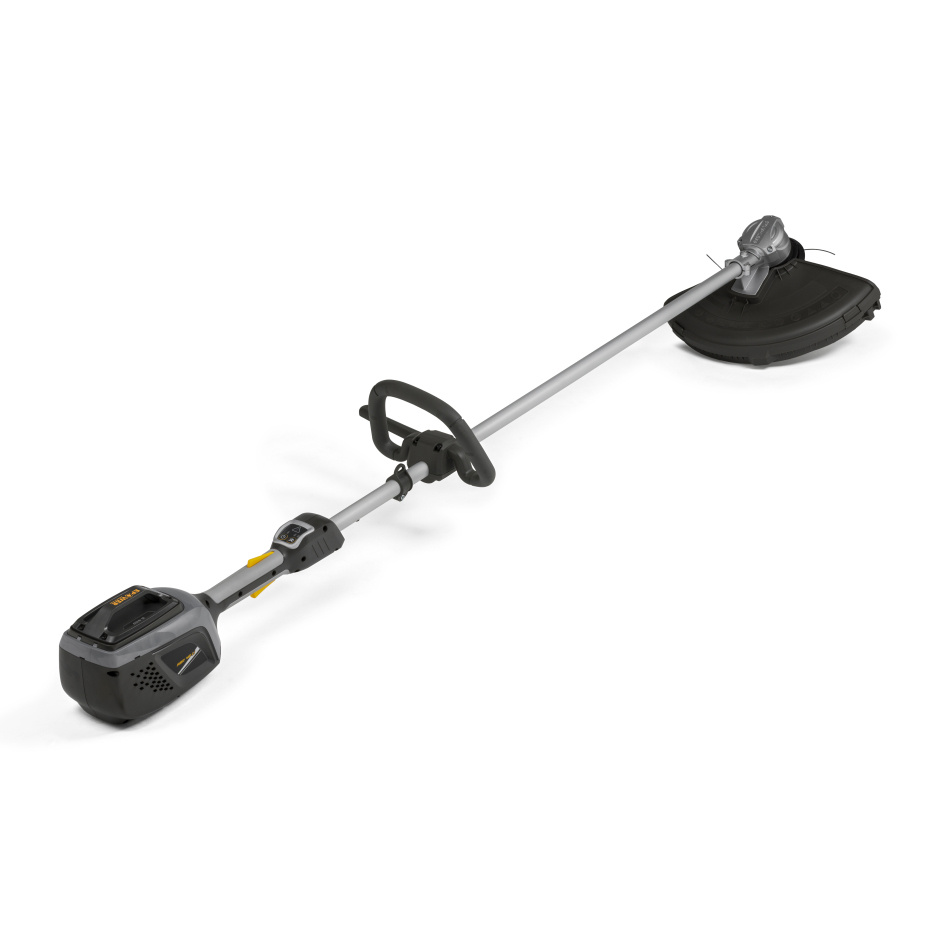 ALPINA
ABR 48 Li K
BATTERY BRUSHCUTTER
Cutting Wdith:
38cm
Power: 0.50kW
Gross Weight: 4.70kg