ALPINA
ATL 36 V
REAR-TINE TILLER
Offering a working width of 36cm, the ATL 36 V is perfect for readying new seedbeds
STIGA ST 120, 123cc OHV Autochoke engine
DETAILS
The rotary tiller ATL 36 V will be your perfect ally in breaking up soil and aerating it in preparation for new seeds.
Driving this compact tiller is the innovative ST 120 OHV Autochoke engine by STIGA, offering 123ccs of power. Sixteen knives are spread across four rotors, two on each side, and carry a clearing width of 36cm and a depth of up to 20cm.
The handy wheel on the front of the tiller makes for ease and efficiency in manoeuvering and transporting the ATL 36 V.
Front Transport Wheel
The front transport wheel on the ATL 36 V makes manoeuvering and transporting a safe, easy and efficient task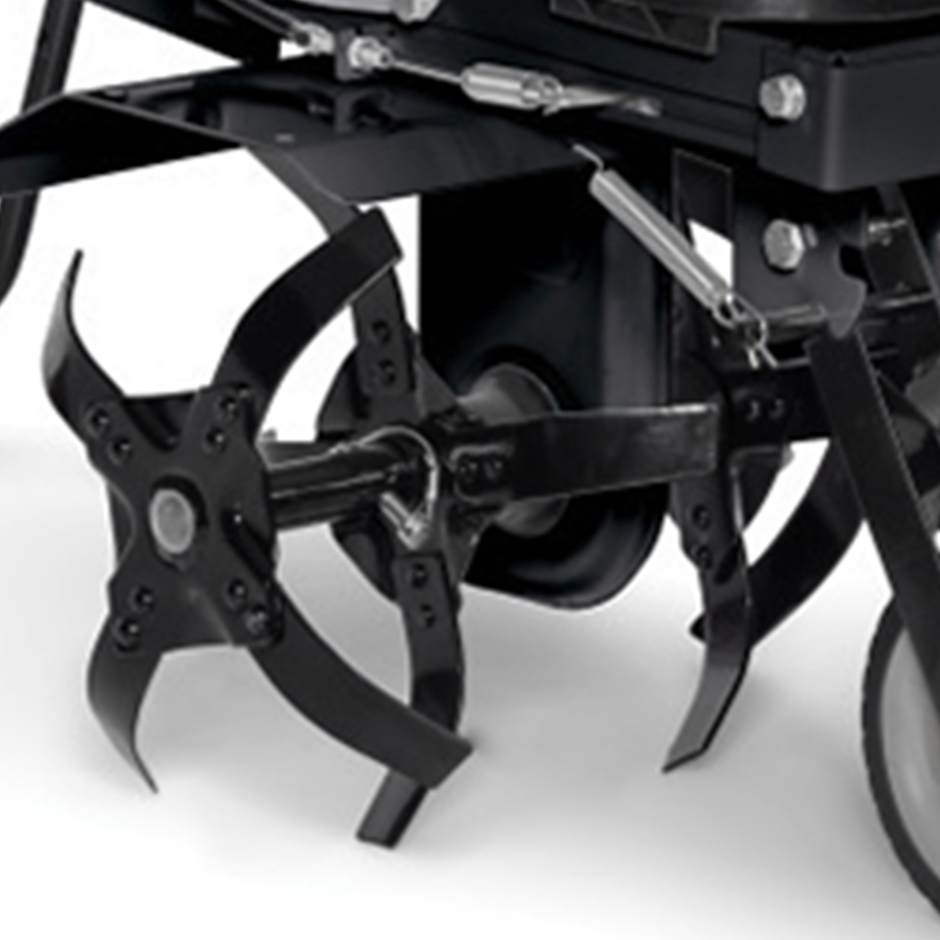 Compact Yet Robust System
The ATL 36 V is perfect for small allotments and areas where the preparation of soil for new seedbeds, is required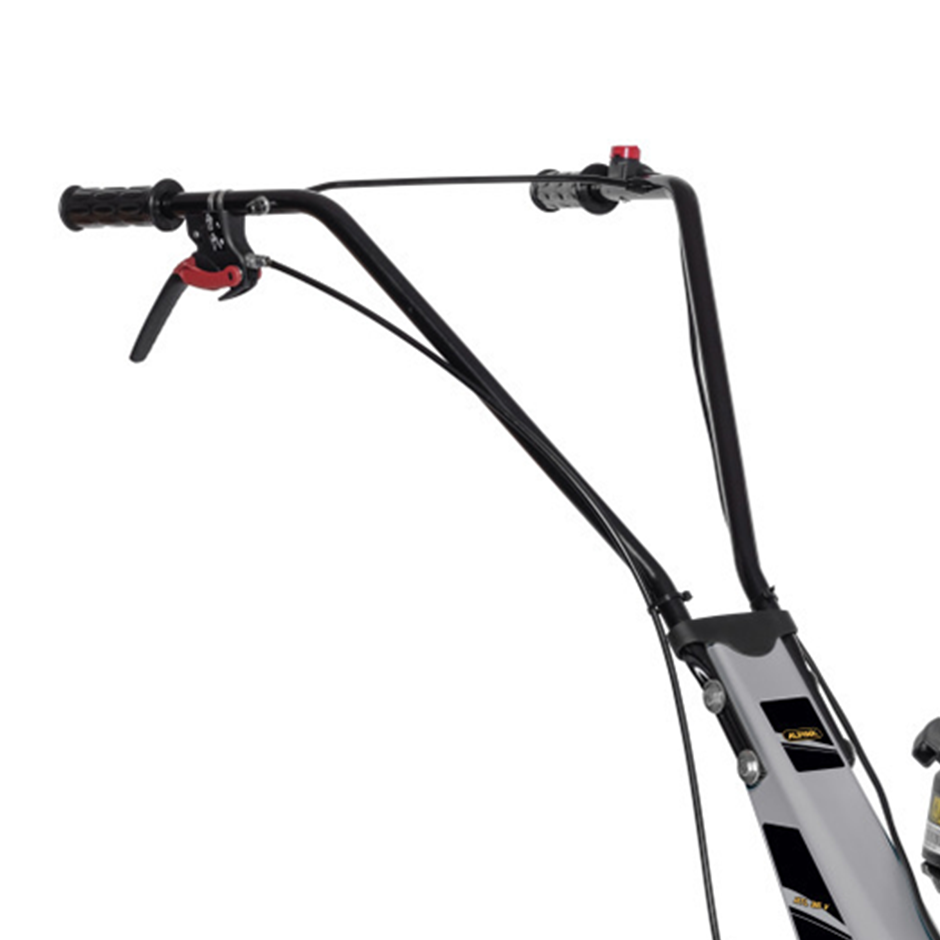 Adjustable Handlebars
You can find a comfortable way of working using the height-adjustable handlebar, making the ATL 36 V suitable for any user
TRANSMISSION
Transmission Method:
Worm & Gear In Oil Bath & Belt
Transmission Type: Geared
Number of Gears: 1 Forward Speed
POWER
Engine Brand:
STIGA
Engine Model: ST 120 OHV Autochoke
Displacement: 123cc
Fuel Type: Petrol
Fuel Tank Capacity: 0.75L
WORKING SYSTEM
Working Width:
36cm
Working Depth: 20cm
Tilling System: 16 Steel Blades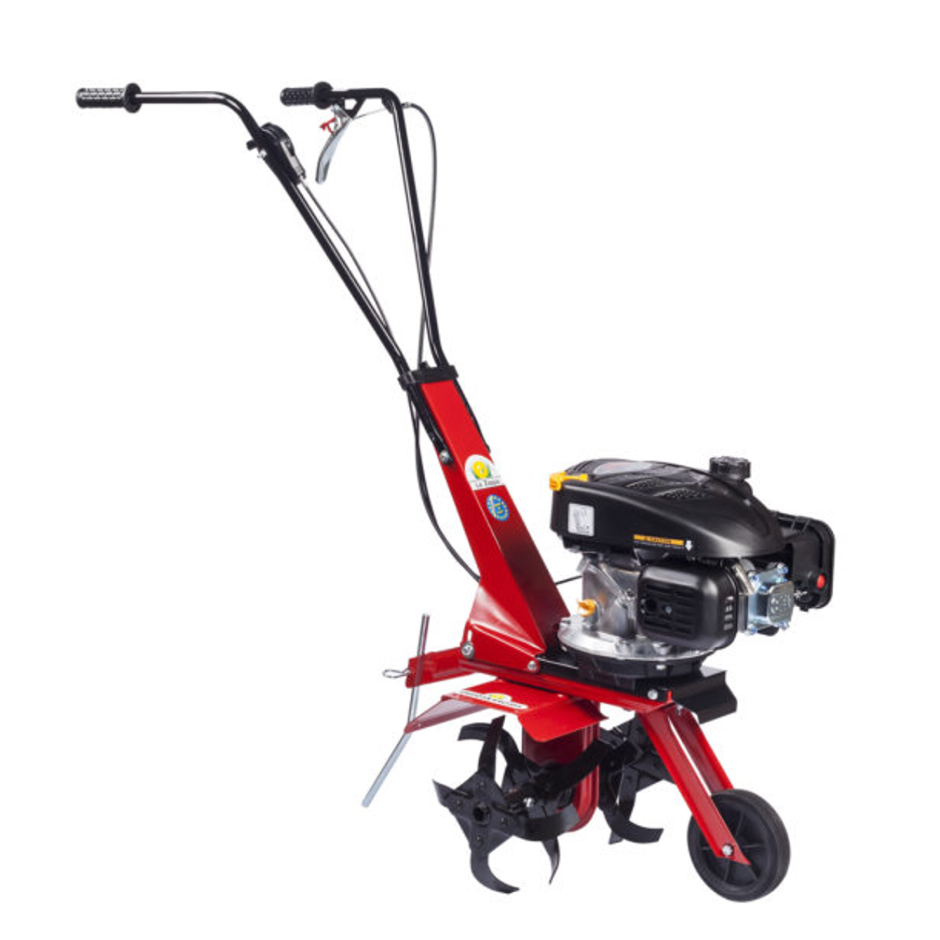 EUROSYSTEMS
La Zappa
REAR-TINE TILLER
Working Width:
36cm
Power: 125cc
Gears: FW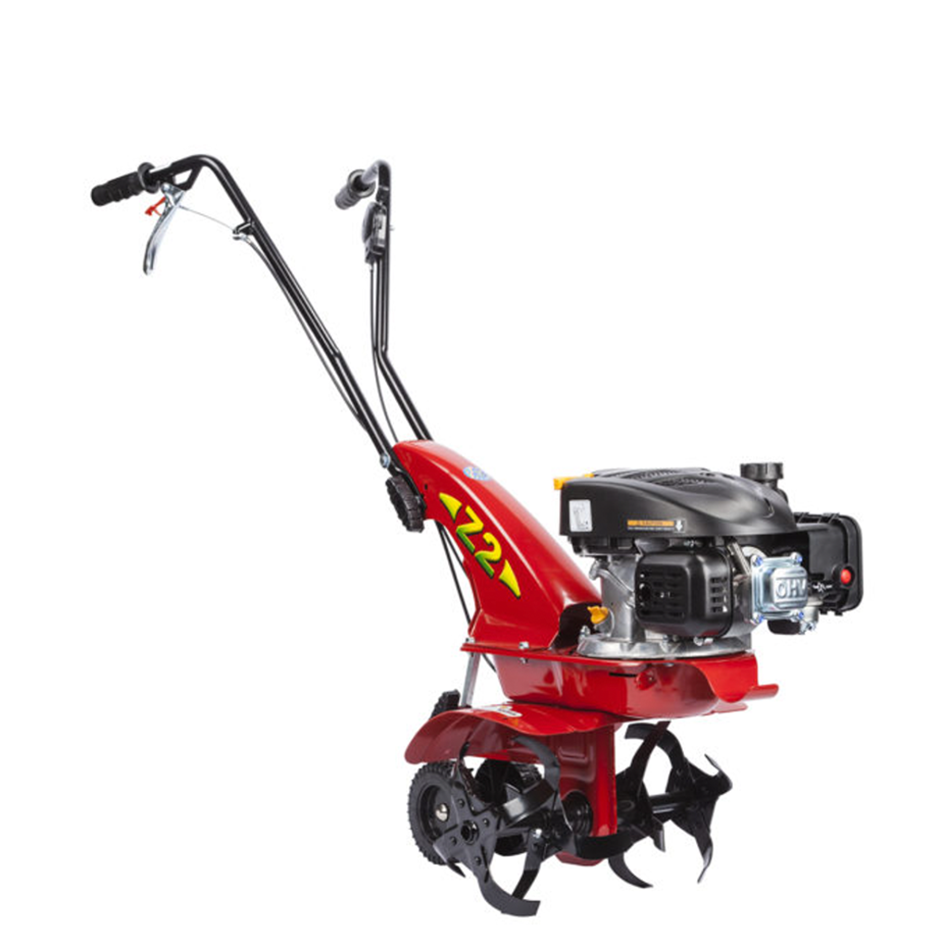 EUROSYSTEMS
Z2
FRONT-TINE TILLER
Working Width: 40cm
Power: 125cc
Gears: FW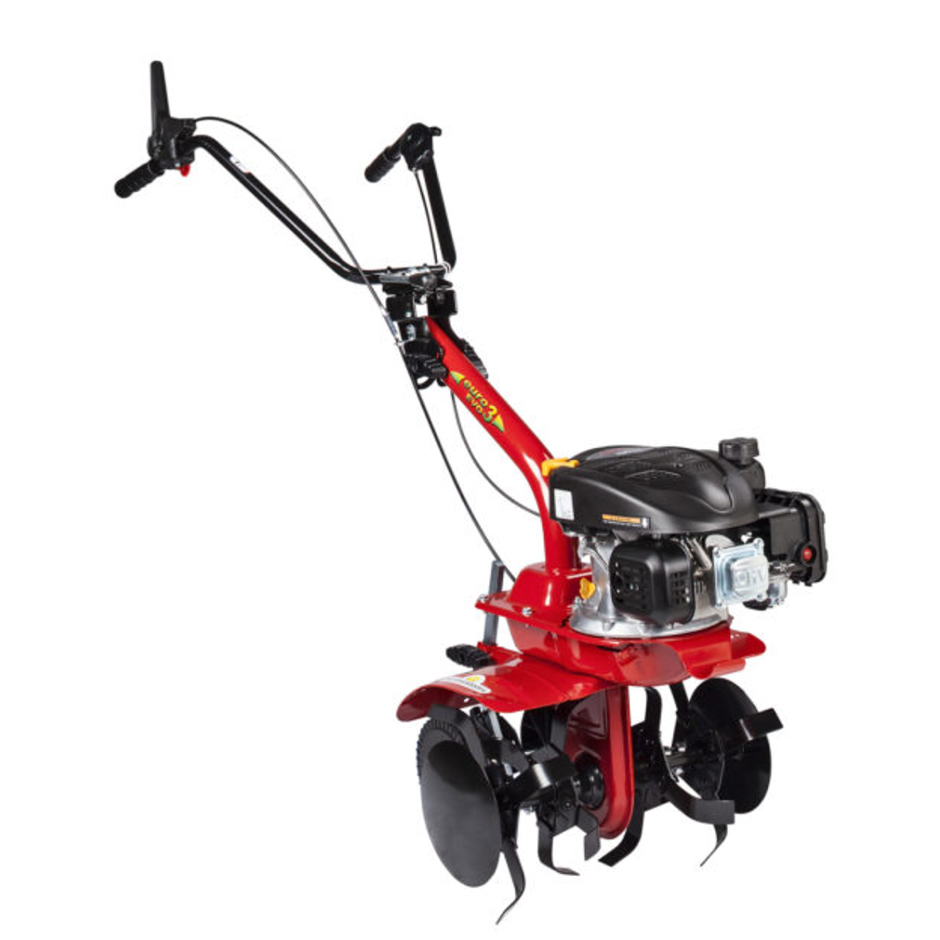 EUROSYSTEMS
EURO 3 EVO
REAR-TINE TILLER
Working Width:
50cm
Power: 125cc
Gears: FW