ALPINA
AHT 555
PETROL HEDGETRIMMER
A 22.5cc petrol hedgetrimmer with 70cm double-sided blades, offering a 51cm cutting length and a twist-grip rear handle
22.5cc Petrol 2-Stroke Engine
Turnable Handle 180° With 3 Positions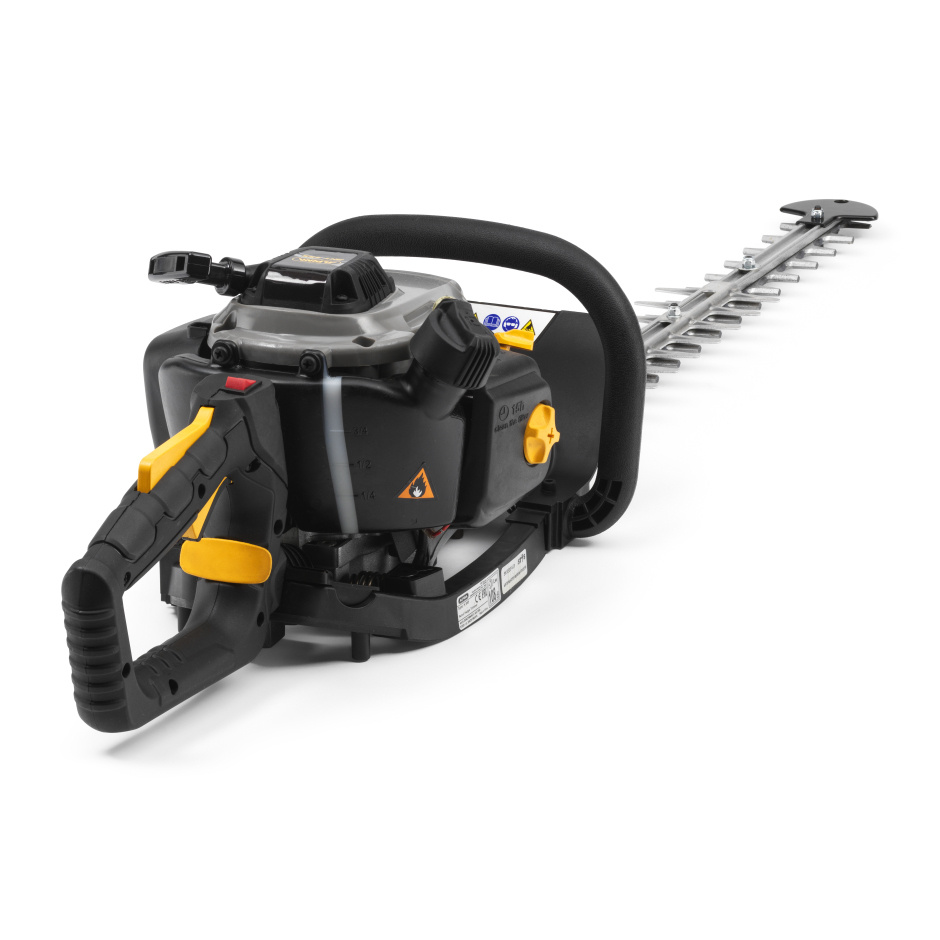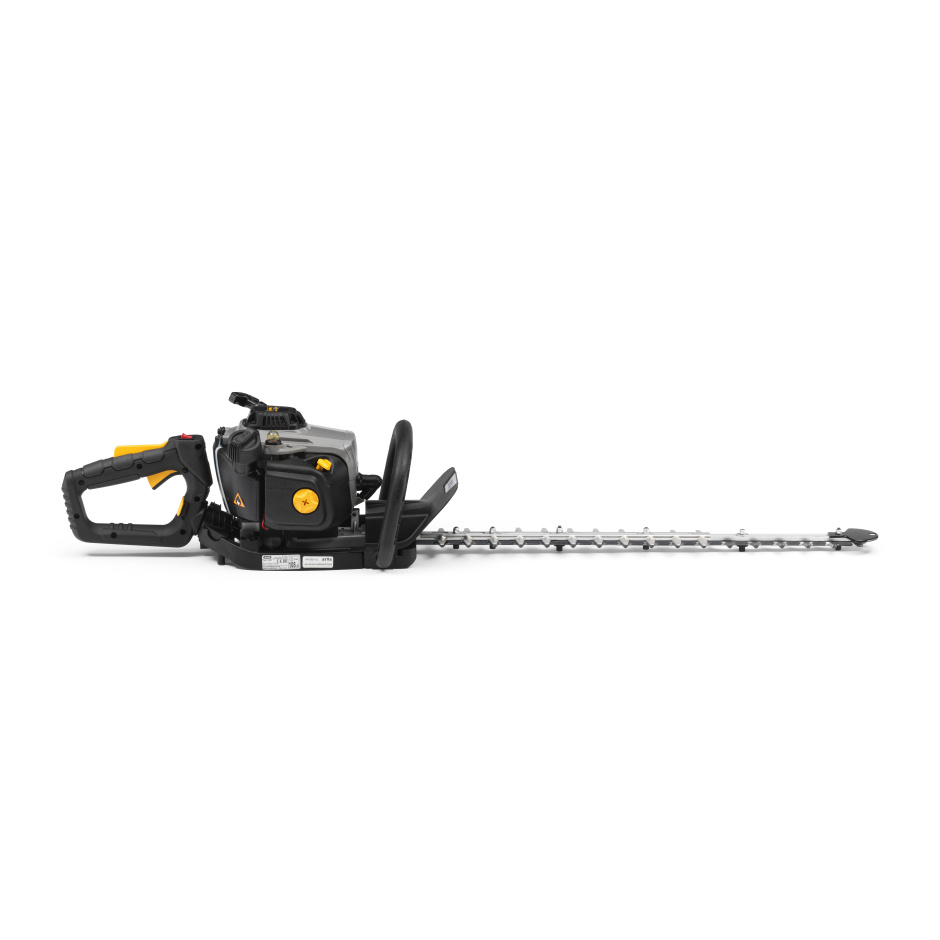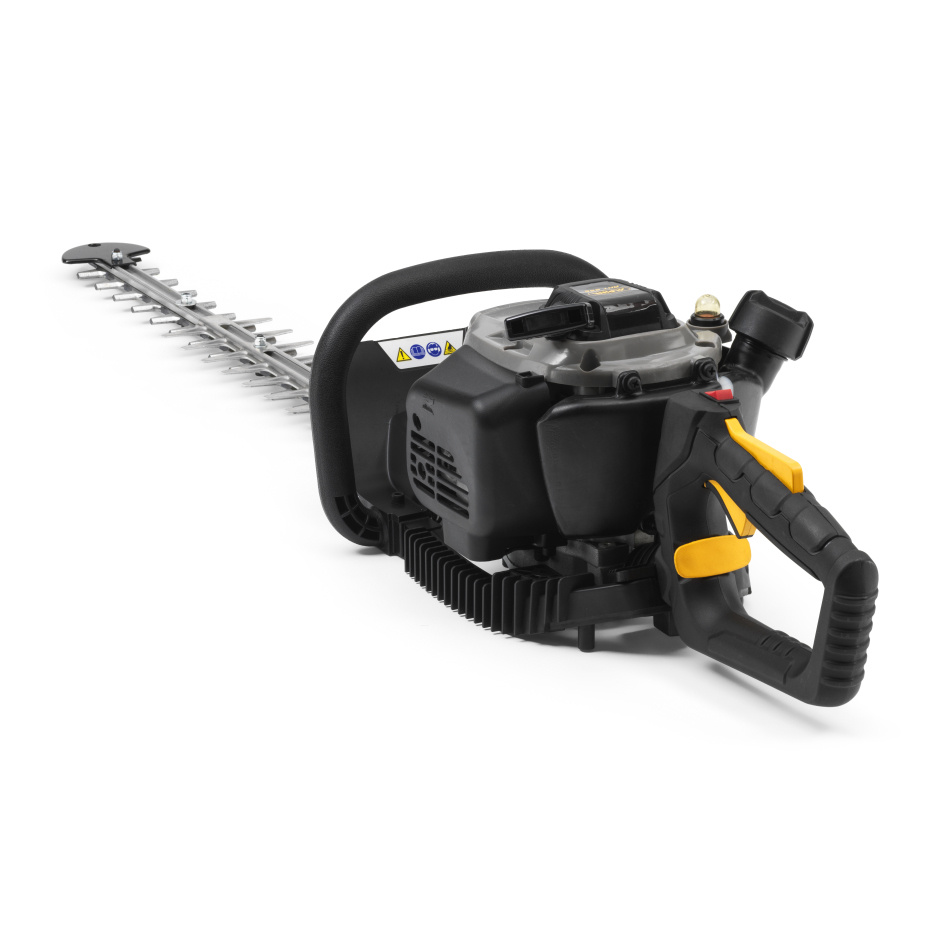 DETAILS
Trimming and shaping your hedges and shrubs is more of a pleasure than a chore with the powerful but lightweight and easy-handling Alpina AHT 555 petrol hedgetrimmer!
The AHT 555 has a pair of fast-working 70cm double-sided blades, which have been diamond-ground, laser-cut and tin-plated for exceptional cutting performance and superior durability.
A multi-point spring system works to reduce the vibration load exposed to the operator's hands and arms, whilst a three-position rotating rear handle ensures comfortable trimming, both horizontally and vertically.
The super-efficient 22.5cc (0.65kW) engine on the Alpina AHT 555 combines an Easy Start system with an on/off switch to make getting started fast and hassle-free.
Also featured are two-trigger safety switching and no-tools air-filter access.
This model's expansive 35mm tooth distance makes it suitable for trimming woody, larger-diameter growth.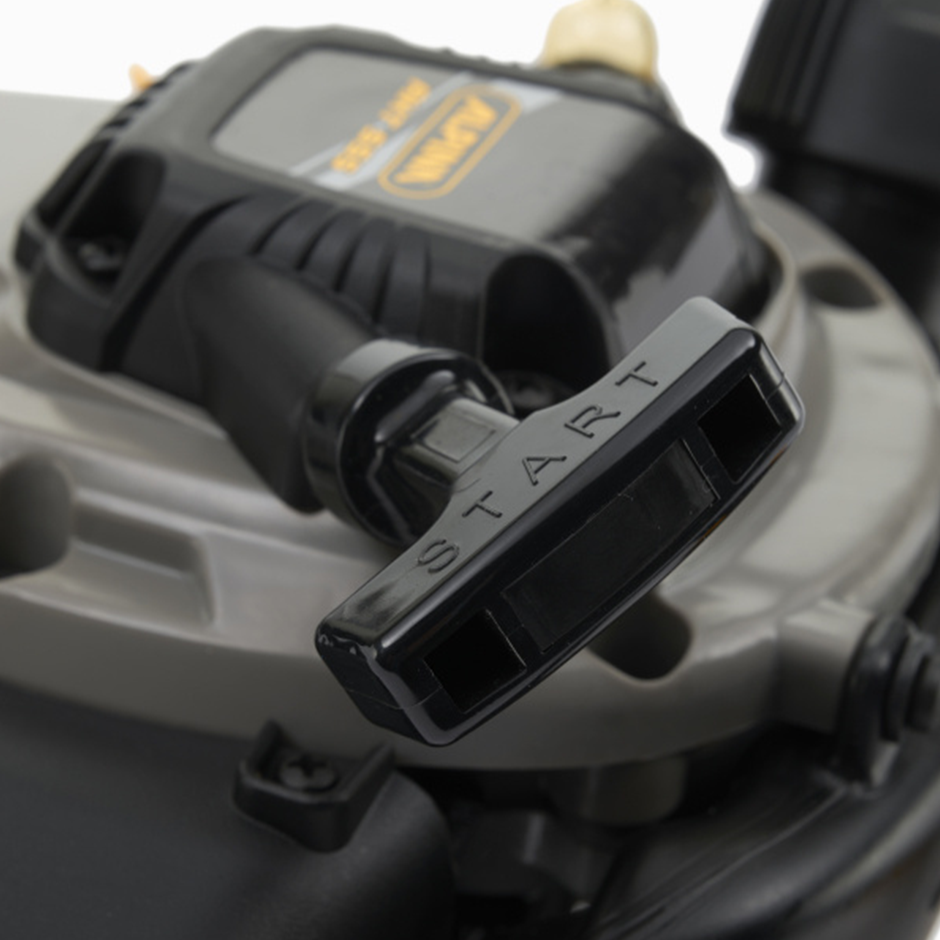 Reliable Engine
Benefit from a powerful but economical 22.5cc/0.65kW engine with an Easy Start system to ensure a quick, hassle-free start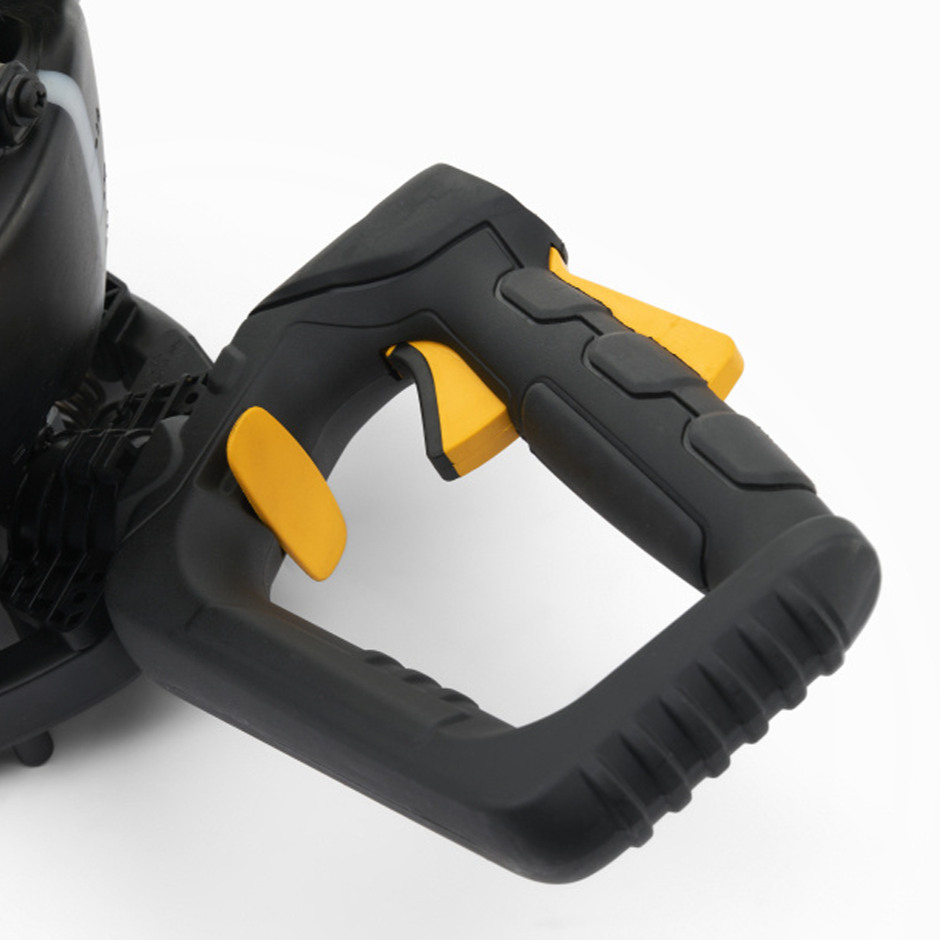 User Comfort At The Core
Enjoy a high level of operator comfort with the 180° rotating rear handle – adjustable through three positions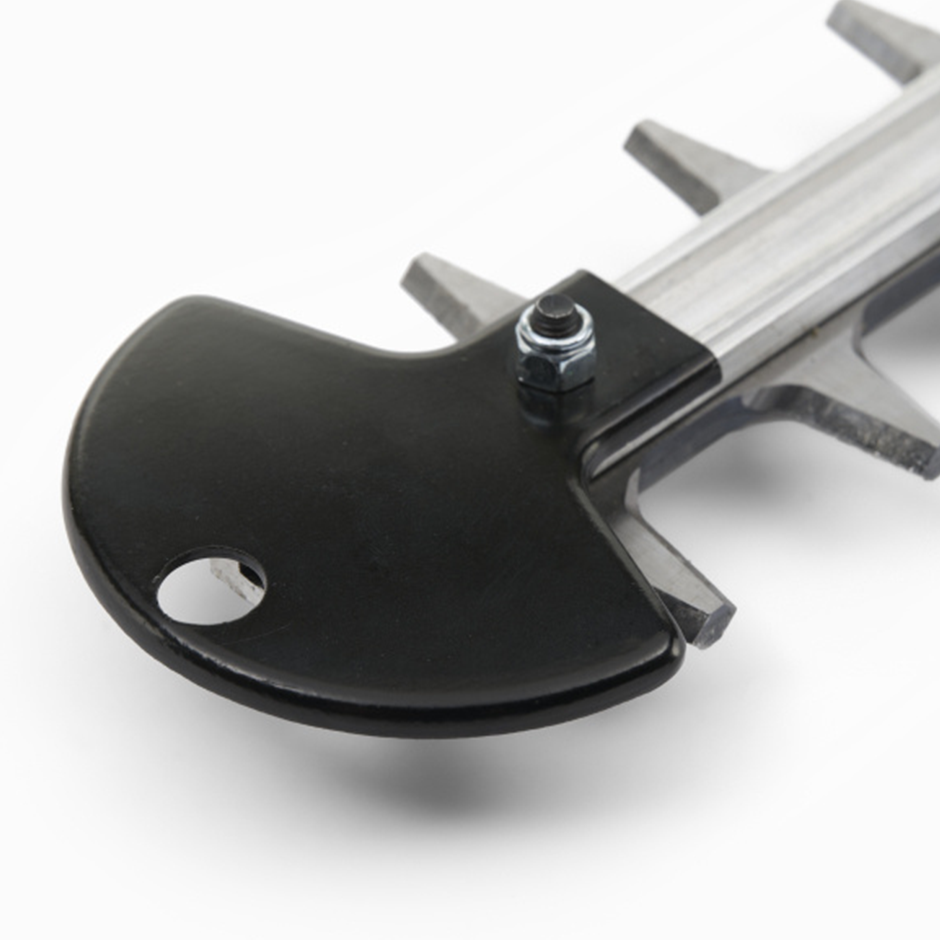 Protective Blade Tip
A quality blade tip protects the expansive 70cm double-sided blades that offers a 56cm total cutting length
CUTTING SYSTEM
Cutting Length:
51cm
Blade Length: 27.5″ / 70cm
Blade Type: Dual-Action
Blade Teeth Speed: 3000RSPM
Teeth Distance: 35mm
Cutting Capacity (Diameter): 27mm
Chain Oil Pump: Automatic Adjustable
Chain Tensioning System: Side Screw Tensioning
POWER
Power Source: Petrol 2-Stroke Engine
Power: 0.65kW
Displacement: 22.50cc
Maximum Engine Speed: 10500rpm
Idling Engine Speed (+/- 100): 3100rpm
Starter: Easy Start Recoil
Primer: Yes
Choke: Automatic
Fuel Tank Capacity: 0.4L
EQUIPMENT
Handle Type:
Turnable 180° – 3 Positions
Vibe Control System (VCS): Yes
Soft Grip Handle: Yes
TOOLS KIT
Included: Blade Cover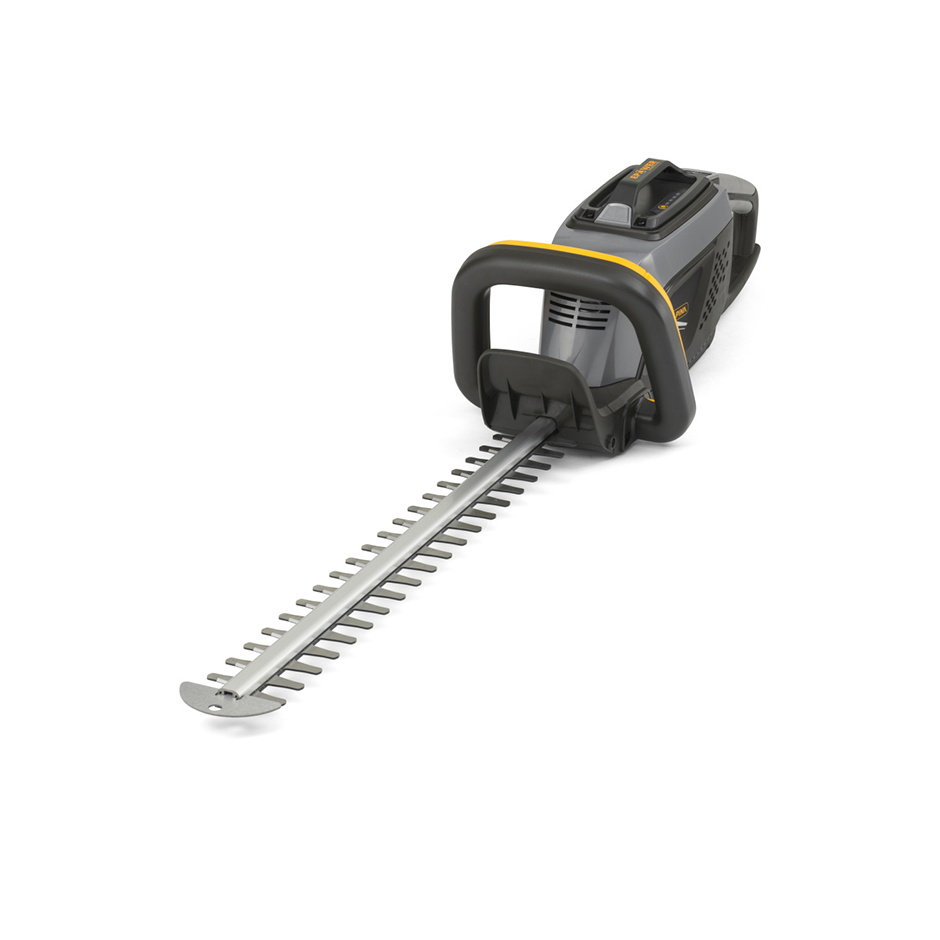 ALPINA
AHT 48 Li K
BATTERY HEDGETRIMMER
Cutting Length: 20.07″ / 51cm
Power: 0.42kW
Gross Weight: 4.58kg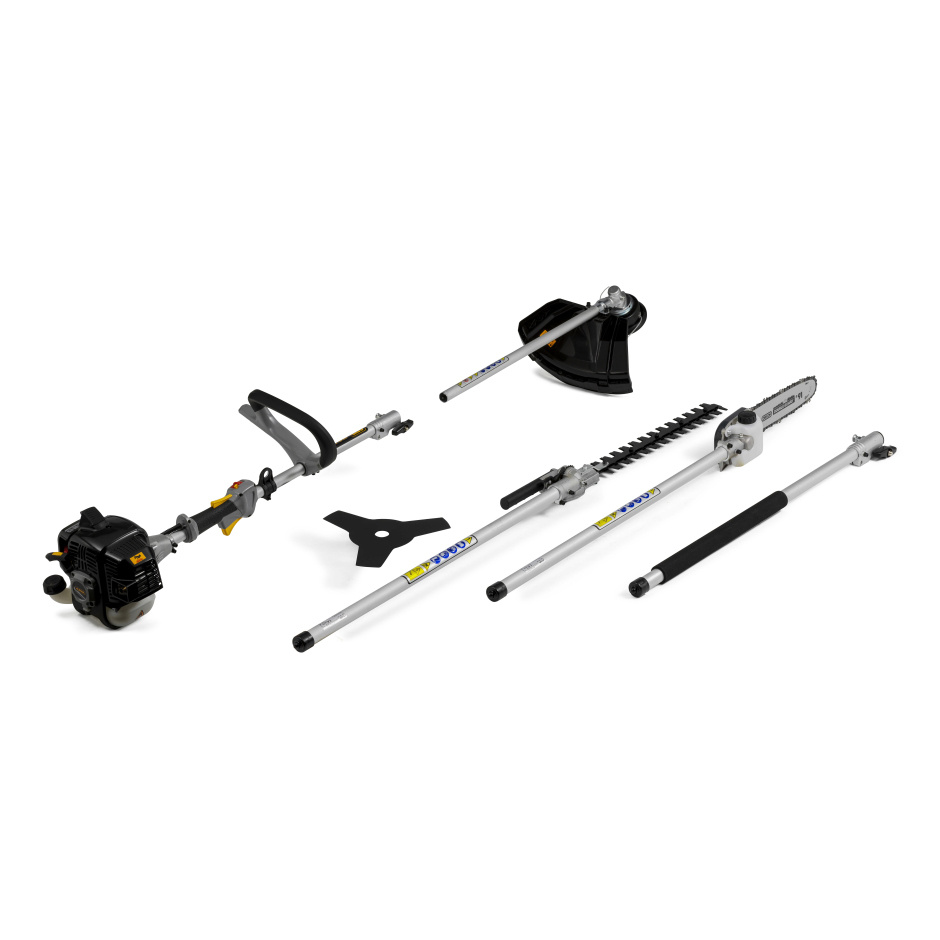 ALPINA
AMT 26 5-IN-1
PETROL MULTI-TOOL
Bar Length:
20″ / 50cm
Power: 25.40cc
Gross Weight: 7.10-9.20kg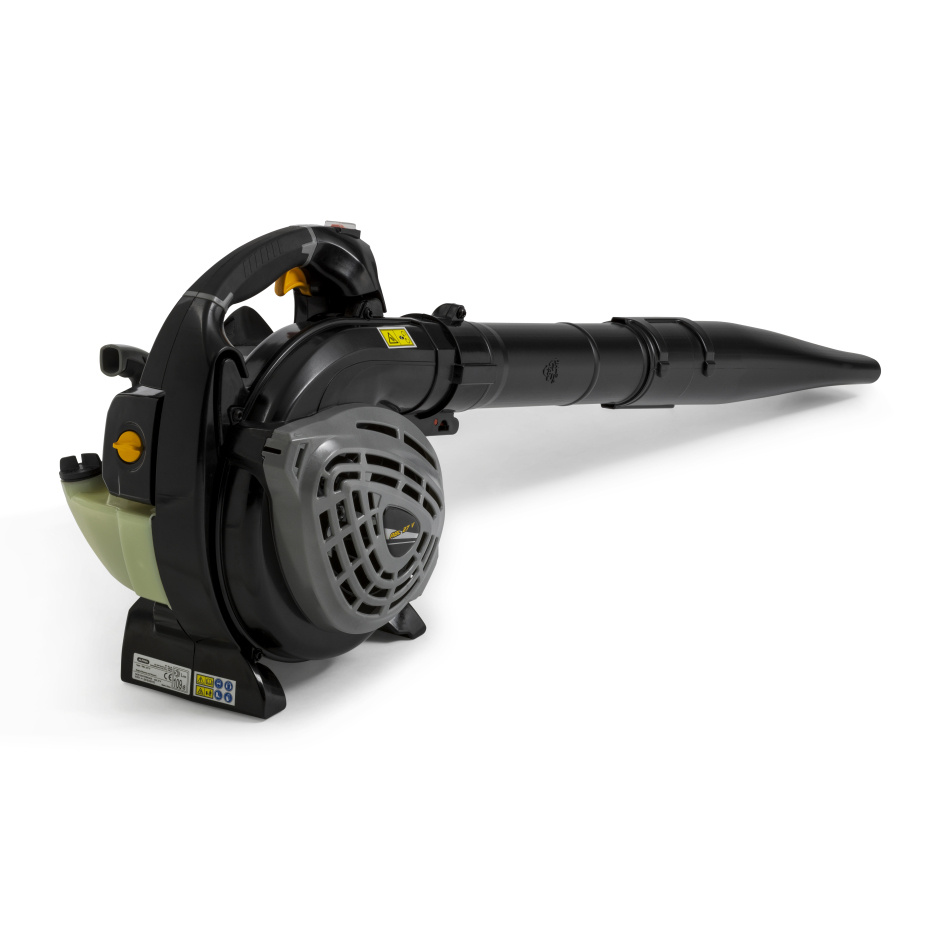 ALPINA
ABL 27 V
PETROL BLOWER VAC
Vacuum Capacity: 55L
Power: 27.6cc
Gross Weight: 4.96kg