ALPINA
AHT 48 Li K
BATTERY HEDGETRIMMER
The 48V AHT 48 Li K comes with a 2Ah Li-Ion battery and features a three-position rear handle and 58cm laser-cut blades
180° Turnable Handle – 3 Positions
INCLUDED: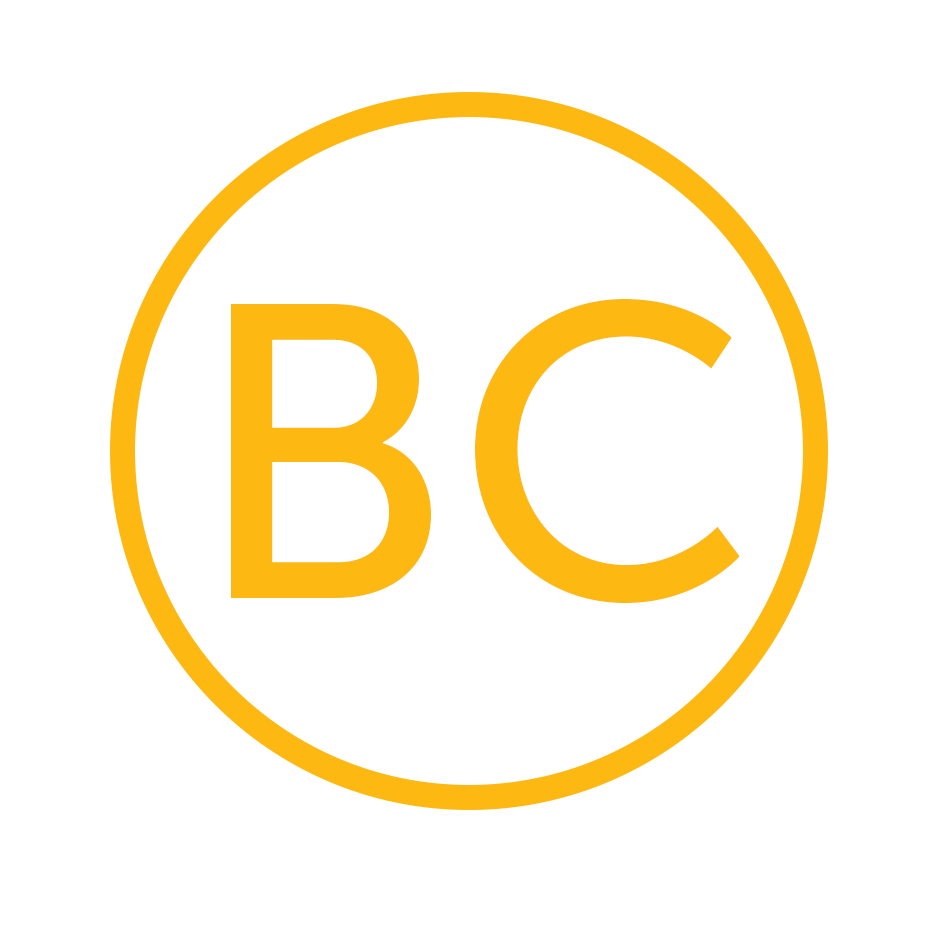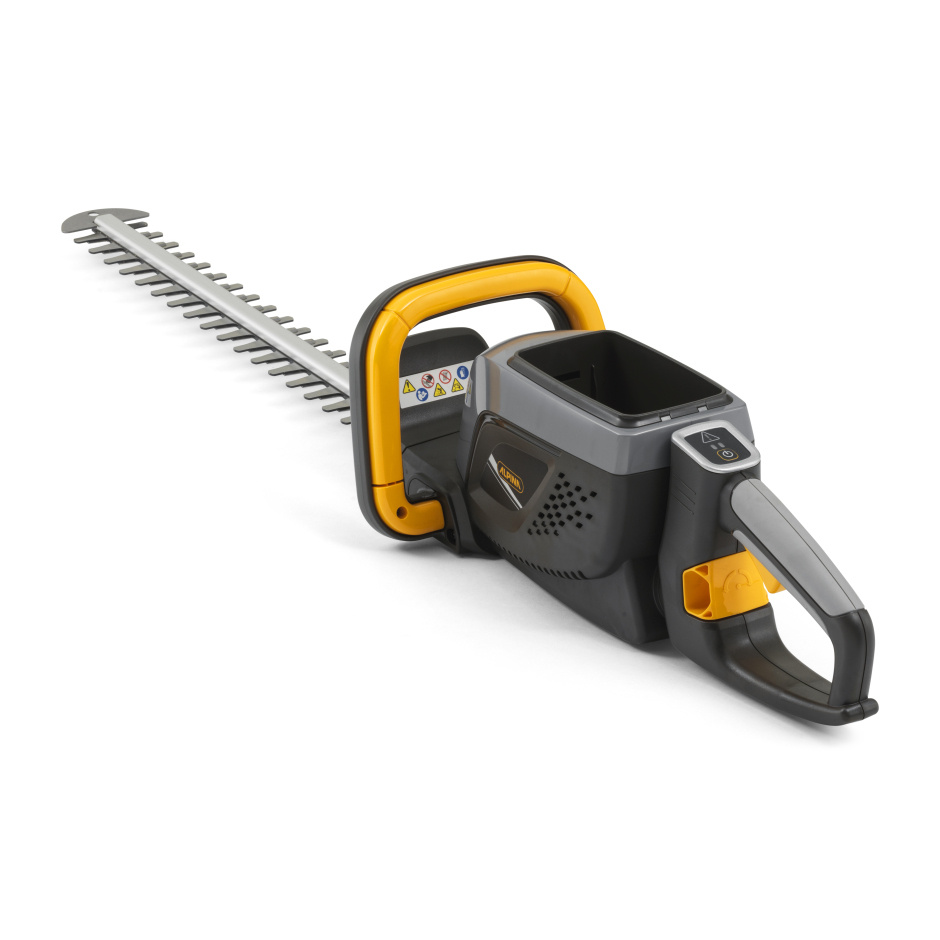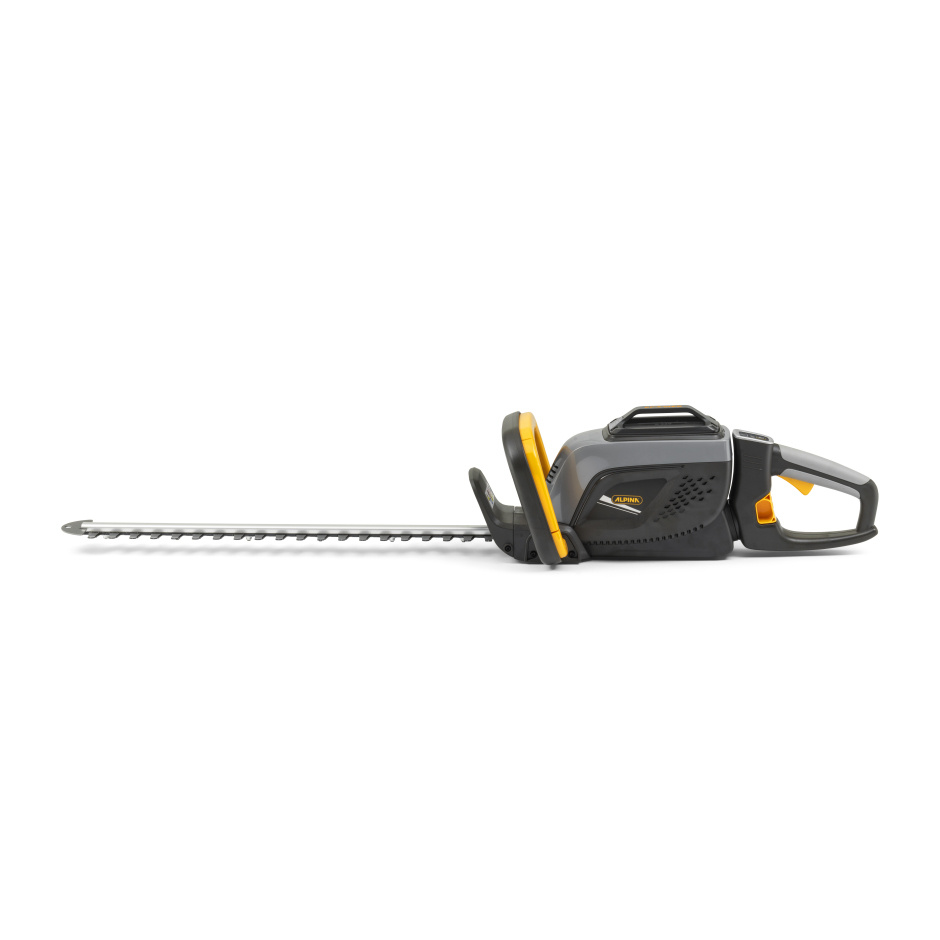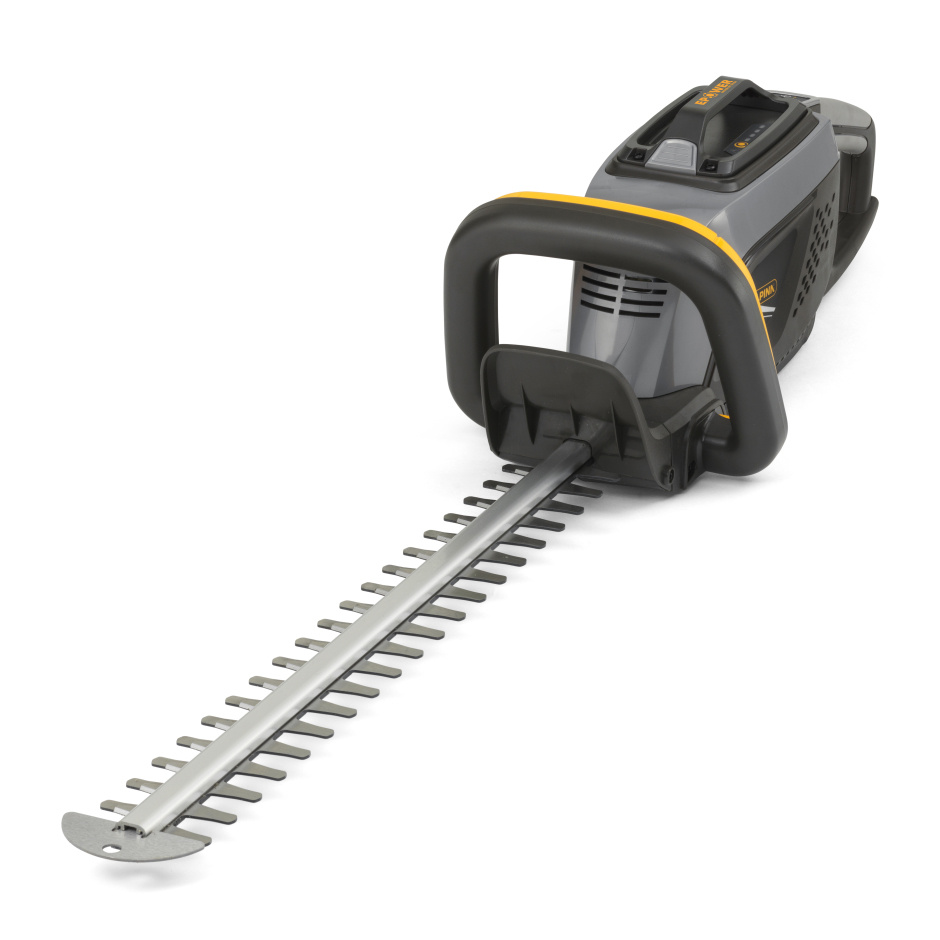 DETAILS
Forget about trailing power leads, and maintain your shrubs and hedges practically and conveniently with this eco-friendly, high-performance cordless hedgetrimmer from Alpina!
Thanks to its latest-generation lithium-ion technology, the powerful 48V (2Ah) battery on the AHT 48 Li K is quick to charge to capacity and offers an extended 50-minute run-time.
The 58cm double-sided blades are dual-reciprocating for a super-clean cut – enable rapid bi-directional trimming, whilst a sizeable 27mm tooth gap means thicker growth won't cause blockages and stalling.
The AHT 48 Li K benefits from a 180° adjustable rear handle that makes it possible to achieve the most comfortable and efficient working angle for any given situation.
Other features include a two-handed safety switching system that prevents accidental activation and an LED control panel that shows when the machine is ready to use. Also included is a blade-tip protector for peace of mind when operating close to hard surfaces.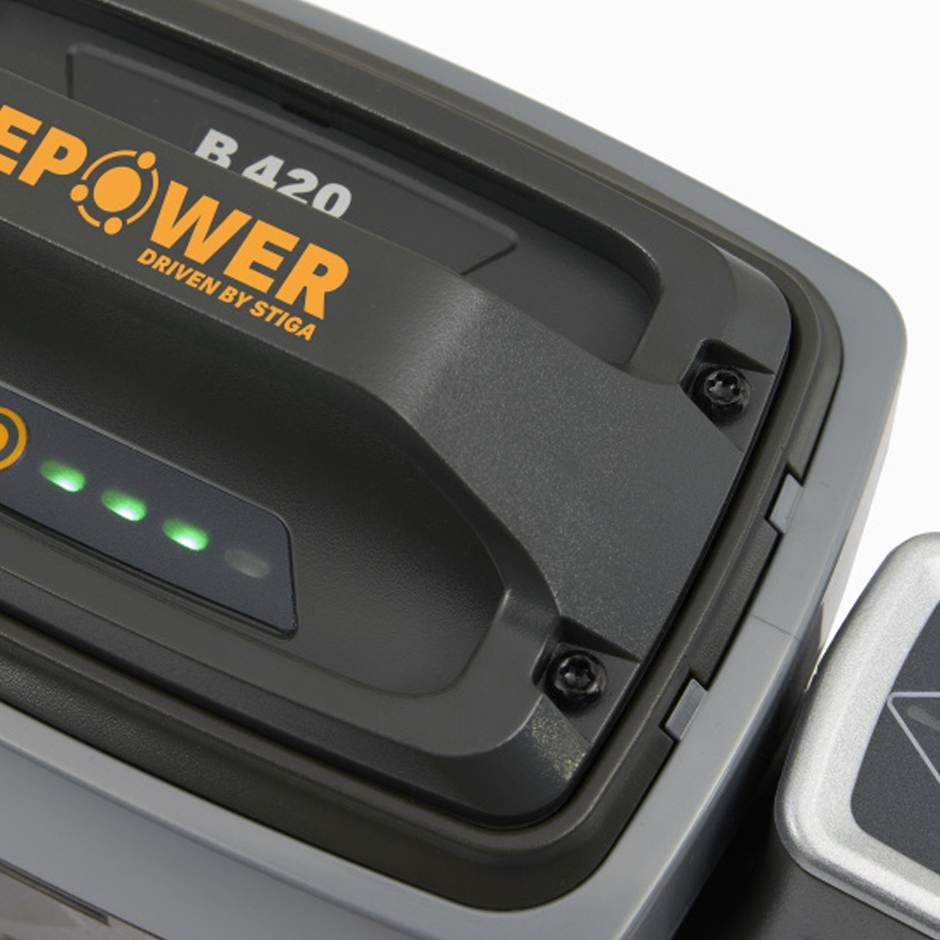 The Latest In Li-Ion Technology
The included battery charger and 48V Li-Ion battery is compatible with any 48V Alpina product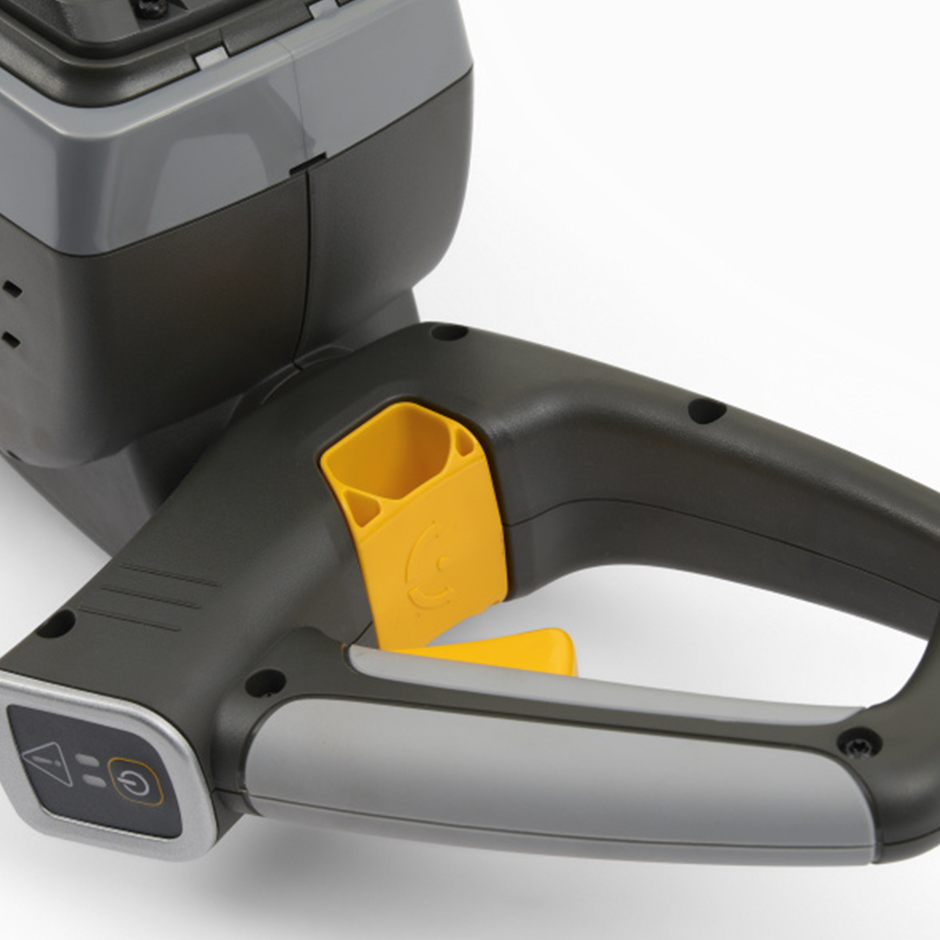 180° Adjustable Handle
The 180° adjustable handle can be turned to three different positions empowers the user to find a position that's most comfortable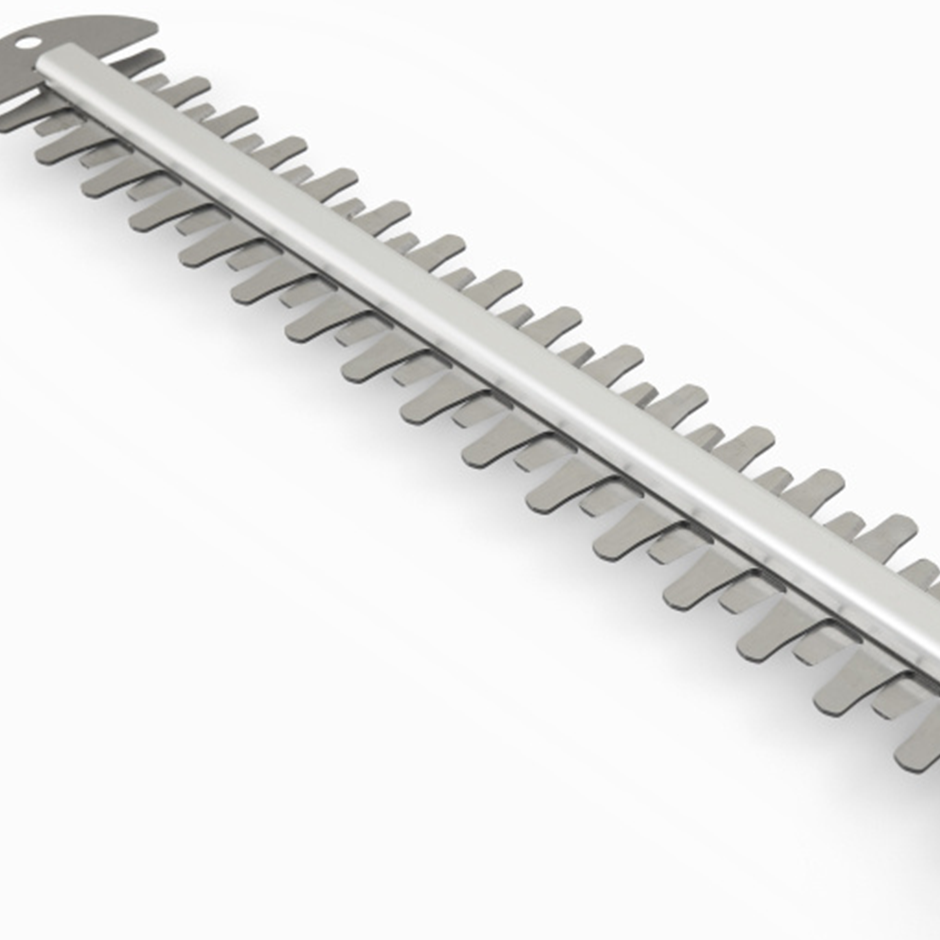 Dual-Reciprocating Blades
Offering a super clean cut and bi-directional trimming, the double-sided blades are perfect for any trimming task
CUTTING SYSTEM
Cutting Length: 51cm
Blade Length: 58cm
Blade Type: Dual-Action – Laser Cut
Blade Teeth Speed: 3500rpm
Teeth Distance: 27mm
POWER
Power Source:
Lithium-ion Battery
Battery Capacity: 2 Ah
Power: 0.42kW
Maximum Motor Speed: 21000rpm
Working Time (+/- 20%): 50 Minutes
Motor Type: With Brushes
EQUIPMENT
Handle Type:
Turnable 180° – 3 Positions
Vibe Control System (VCS): No
Soft Grip Handle: Yes
TOOLS KIT
Included: Single Standard Battery Charger, 48V Battery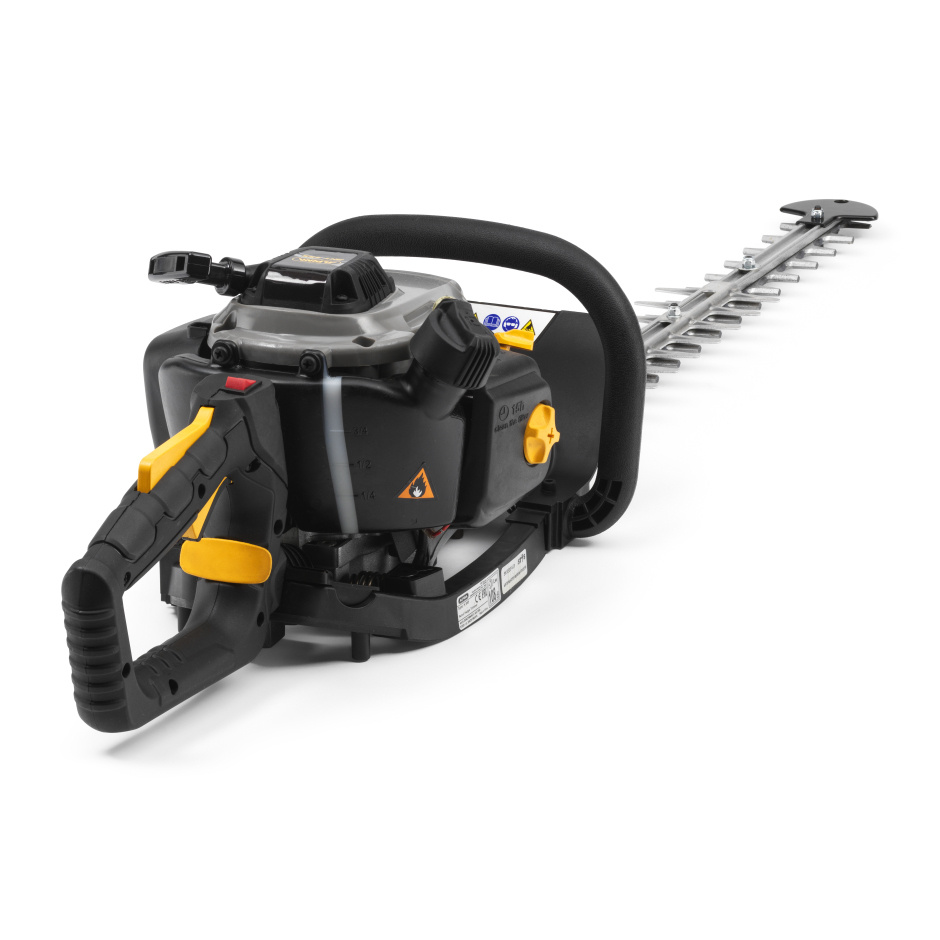 ALPINA
AHT 555
PETROL HEDGETRIMMER
Cutting Length: 51cm
Power: 22.5cc
Gross Weight: 6.925kg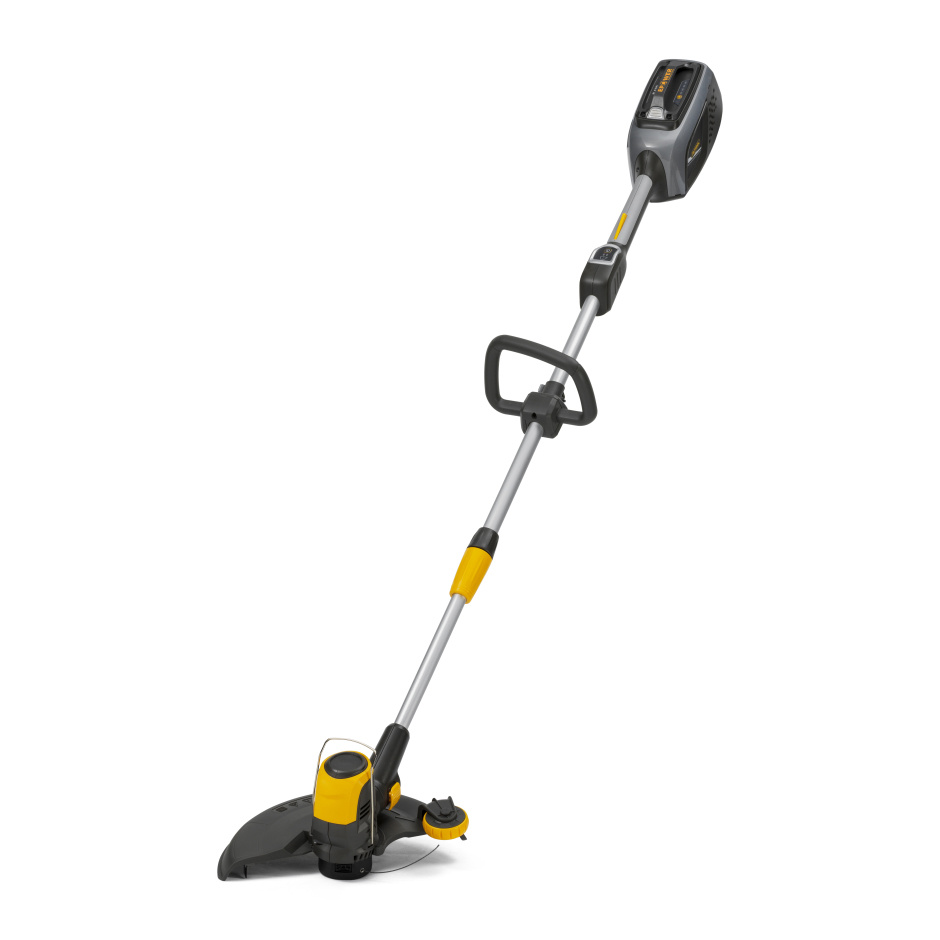 ALPINA
ATR 48 Li K
BATTERY GRASS TRIMMER
Cutting Width: 30cm
Power: 0.20kW
Gross Weight: 3.93kg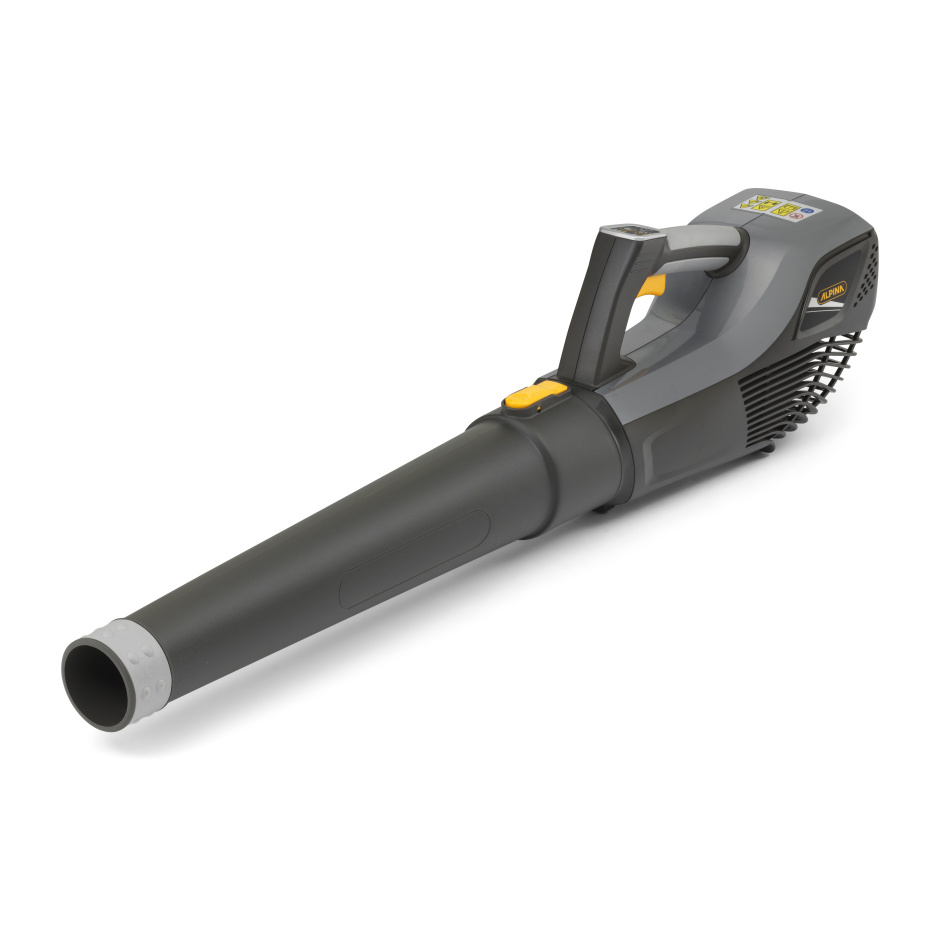 ALPINA
ABL 48 Li K
BATTERY BLOWER
Air Speed:
55mps
Power: 0.65kW
Gross Weight: 3.64kg