ALPINA
ACS 41
PETROL CHAINSAW
This robust and easy-to-maintain quality 40cm chainsaw has a 40.1cc engine with an easy start system
40.1cc Petrol 2-Stroke Engine
Automatic, Adjustable Chain Oil Pump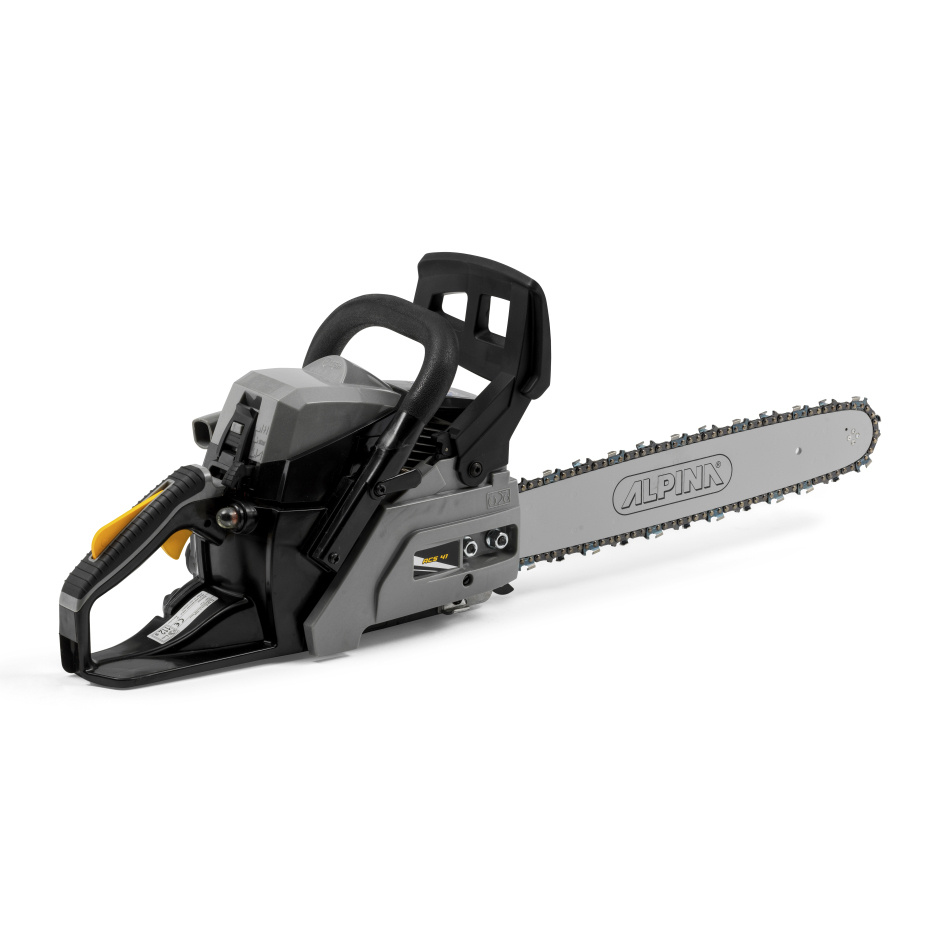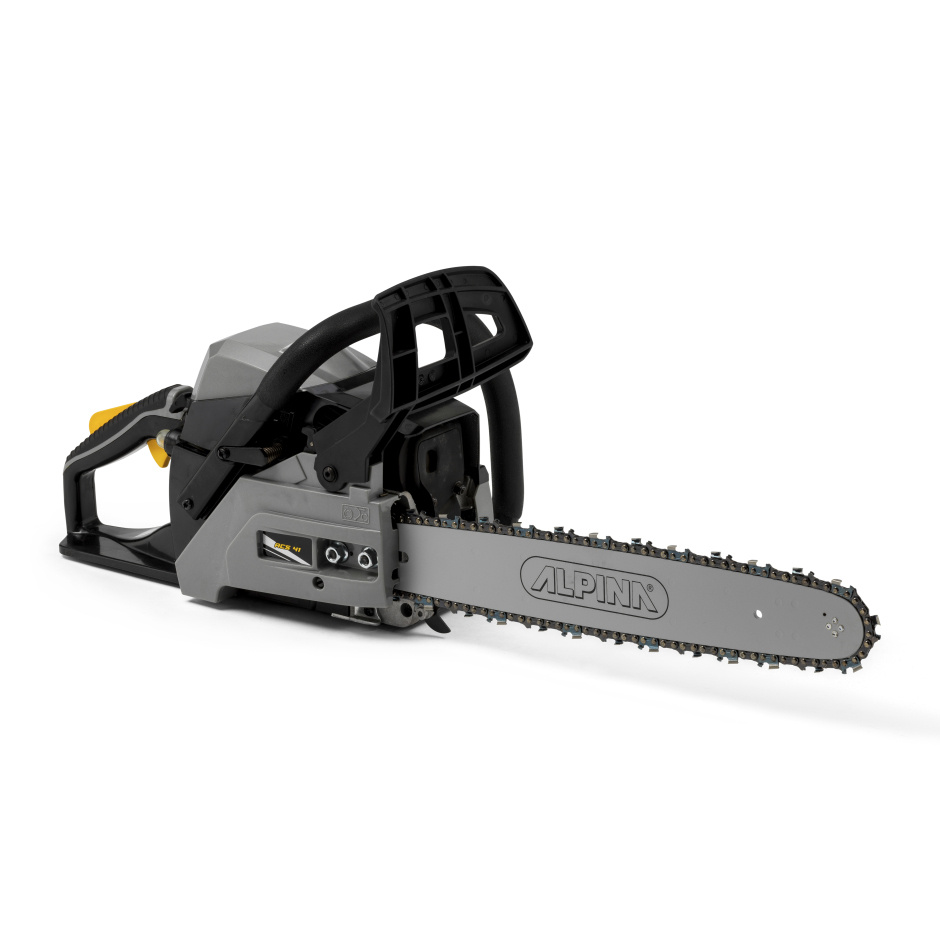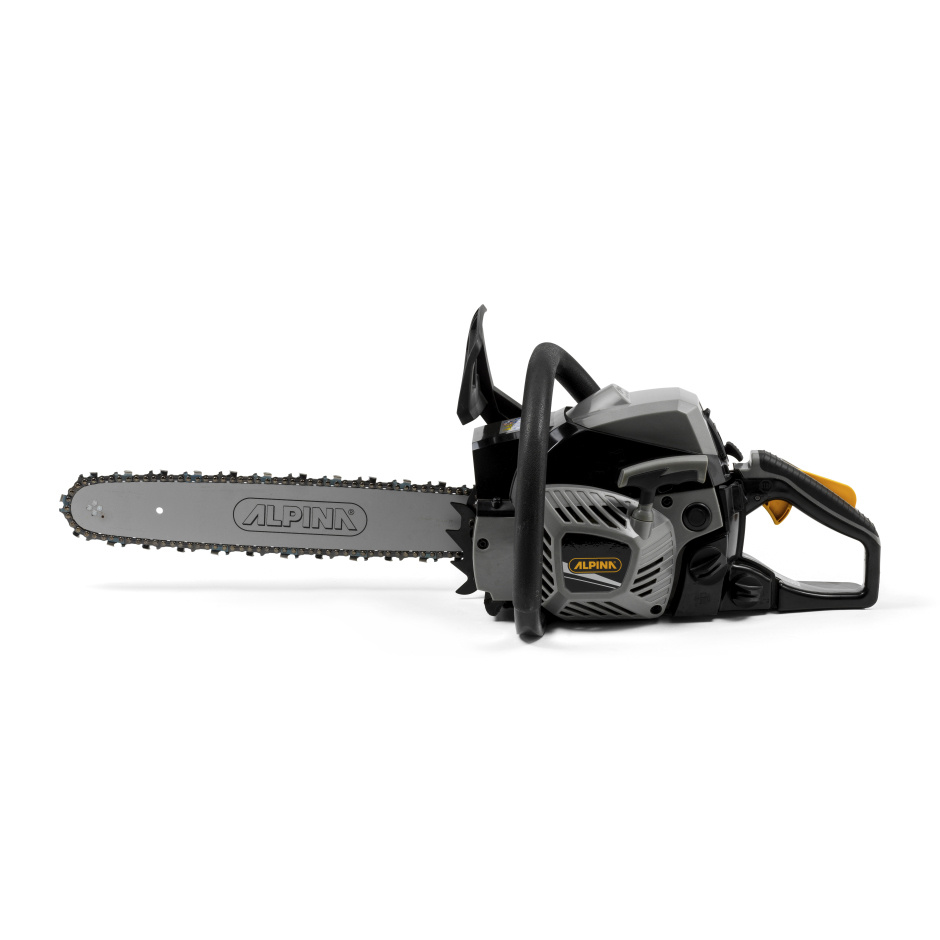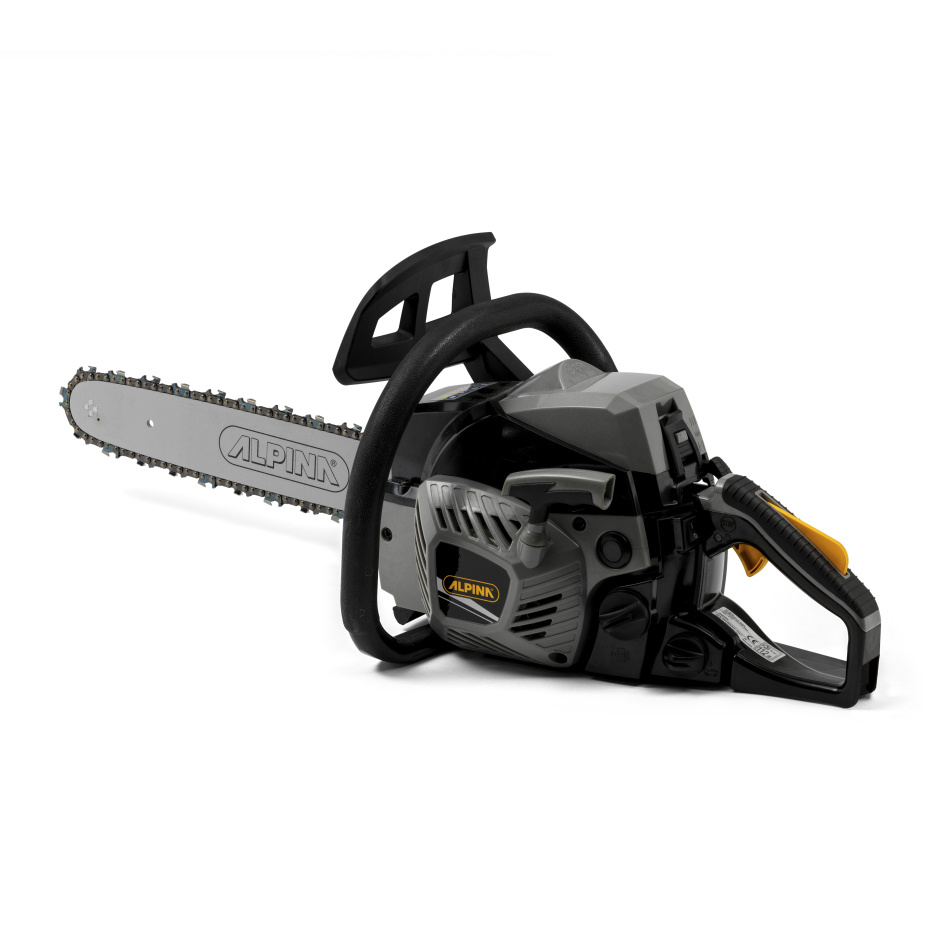 DETAILS
If you're searching for a chainsaw that will get the most out of every cut, then look no further than the Alpina ACS 41.
This petrol-powered chainsaw is easy-to-maintain and offers outstanding performance thanks to its feature-rich design. The 40.1cc two-stroke easy start engine and automatic oil pump ensure consistent power and that the chain is always at optimum lubrication levels.
Please note; this chainsaw is for use by trained tree service operators only. Use without proper training can result in severe injuries. Appropriate protective gear should always be worn when using power tools such as this.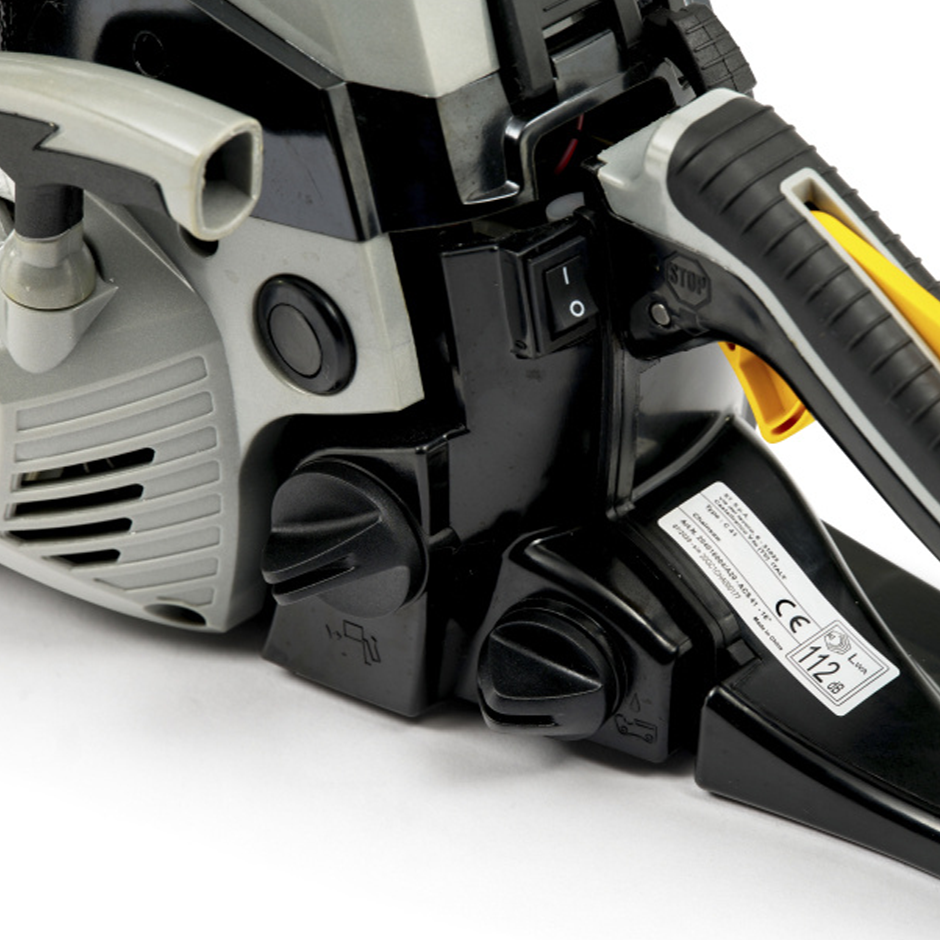 Reliable Engine With Easy Start
Remove concerns of a hassling startup in cold temperatures with the powerful 40.1cc engine with easy start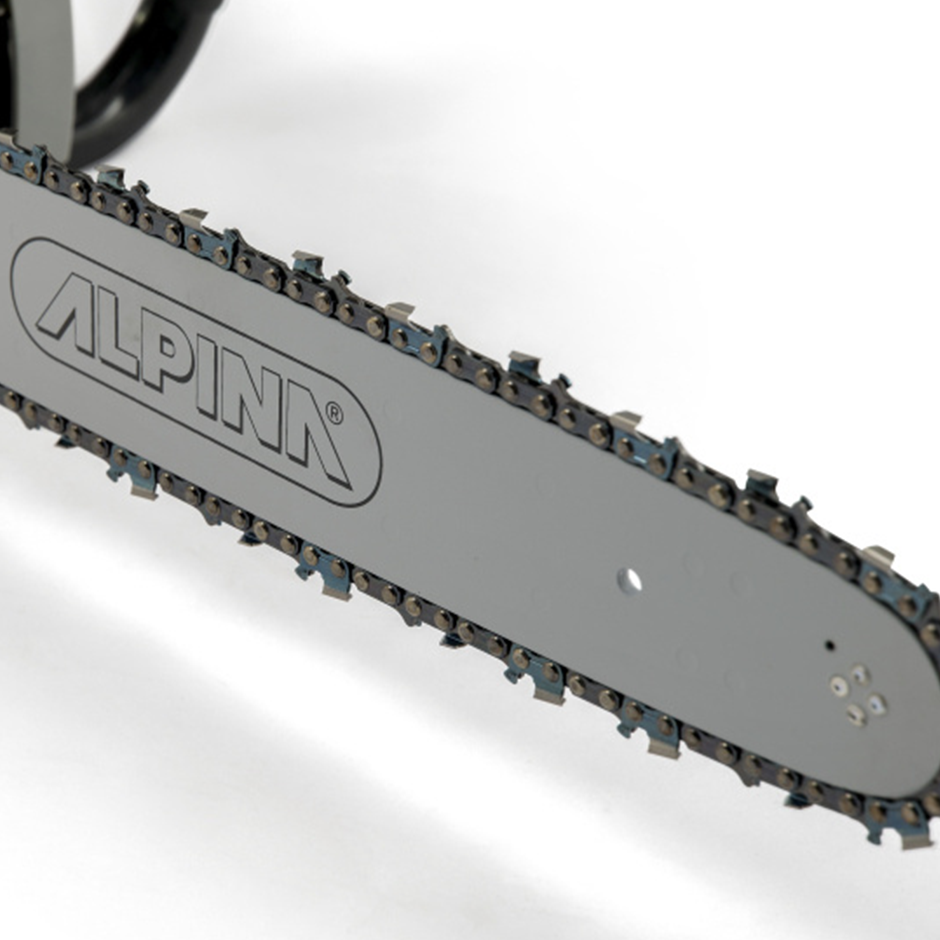 Premium Bar & Chain
The resistant and durable chain and components, alongside the automatic chain oil pump, ensures the longevity of your saw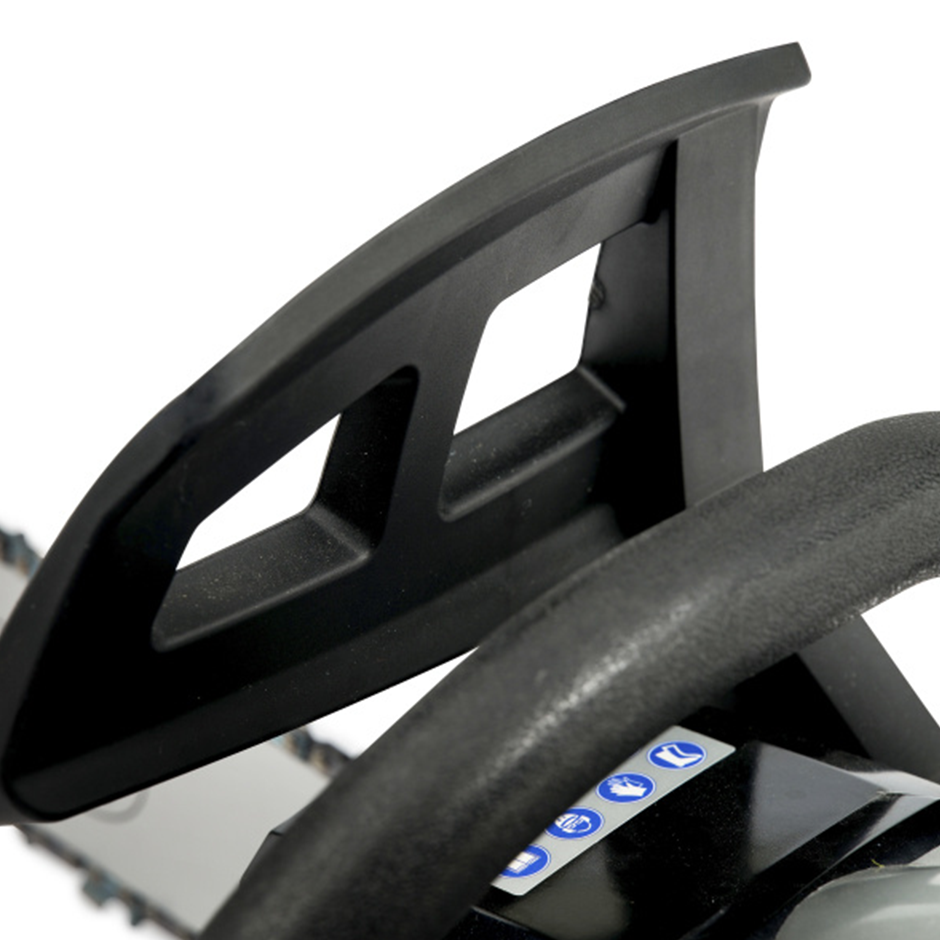 Effective Handguard
Felling trees can be a dangerous task, but the risk of accidental injury is kept to a minimum with the quality protective handguard
CUTTING SYSTEM
Bar Type:
Sprocket Nose
Bar Length: 16″ / 40cm
Chain Type: .325″ .50″ (95VPX066X)
Chain Speed: 21 m/s
Chain Brake: Manual & Inertial
Chain Oil Tank Capacity: 0.21L
Chain Oil Pump: Automatic Adjustable
Chain Tensioning System: Side Screw Tensioning
POWER
Power Source:
Petrol 2-Stroke Engine
Power: 1.50kW
Displacement: 40.10cc
Maximum Engine Speed: 11000rpm
Idling Engine Speed (+/- 100): 3100rpm
Starter: Easy Start Recoil
Primer: Yes
Choke: Manual With Automatic Return
Fuel Tank Capacity: 0.4L
EQUIPMENT
Handle Type: Rear Handle
Vibe Control System (VCS): Yes
Soft Grip Handle: Yes
TOOLS KIT
Included: Screwdriver, Chain Round File, Spark Plug Key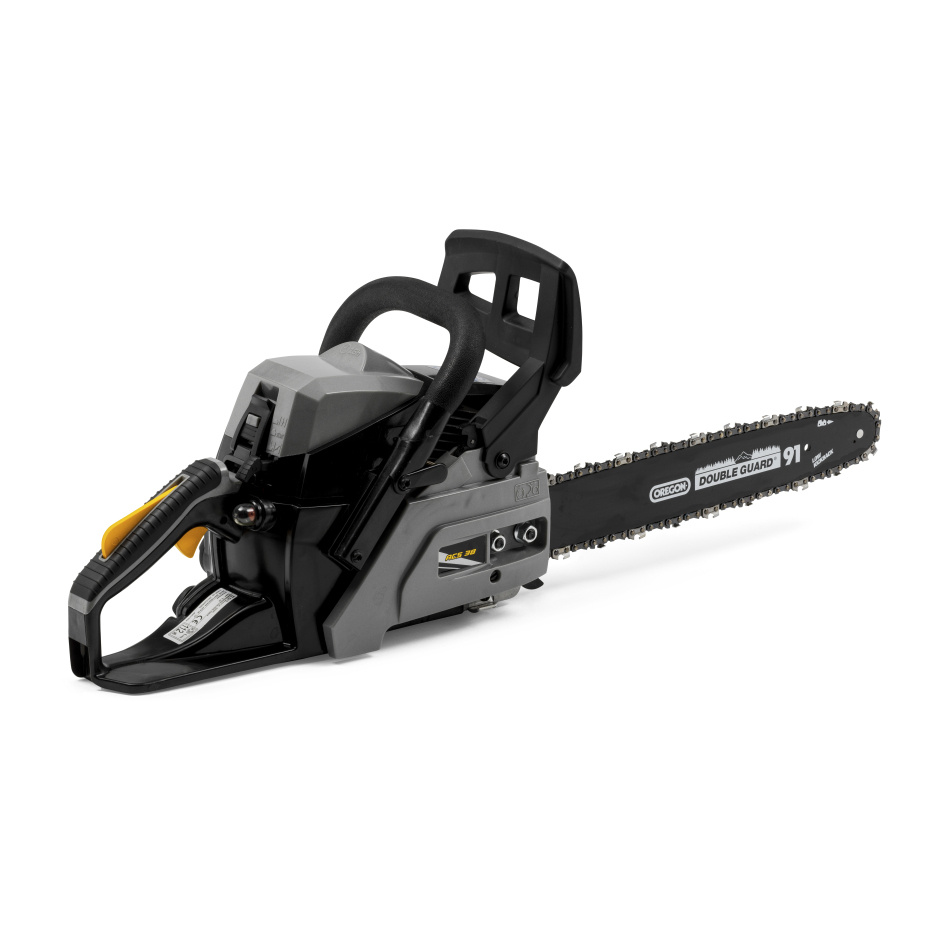 ALPINA
ACS 38
PETROL CHAINSAW
Bar Length:
14″ / 35cm
Power: 37.2cc
Gross Weight: 6.7kg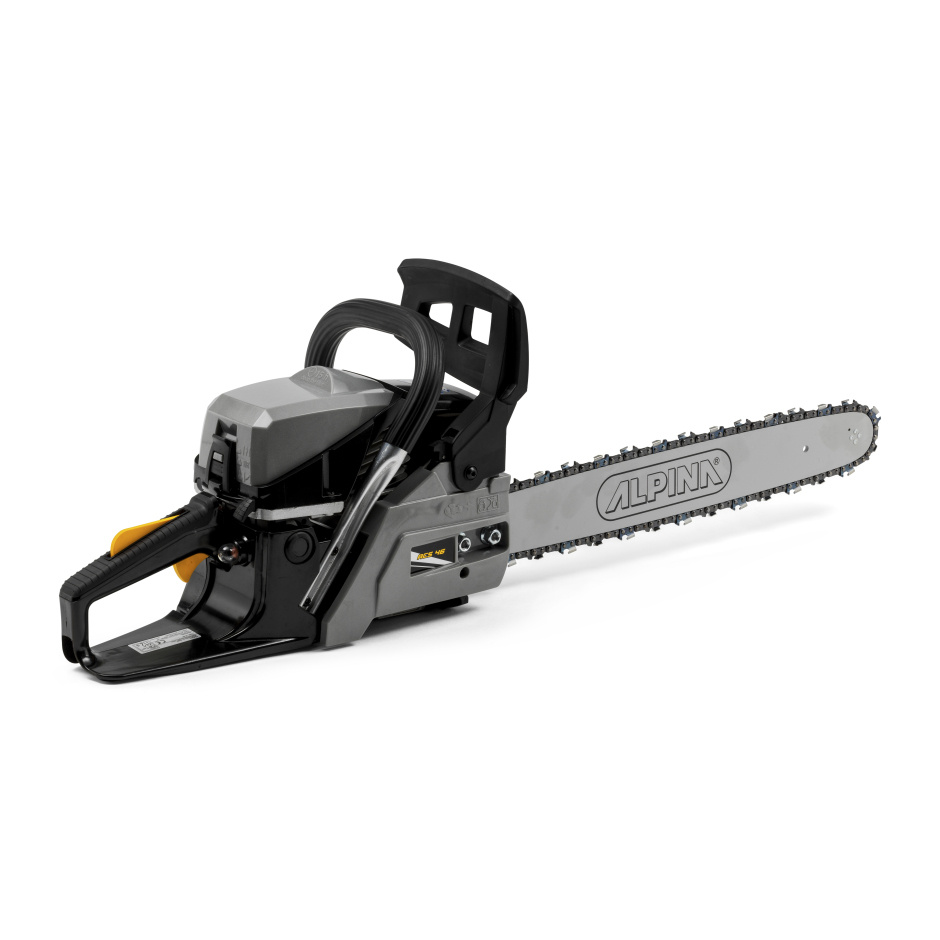 ALPINA
ACS 46
PETROL CHAINSAW
Bar Length:
18″ / 45cm
Power: 45.02cc
Gross Weight: 7.68kg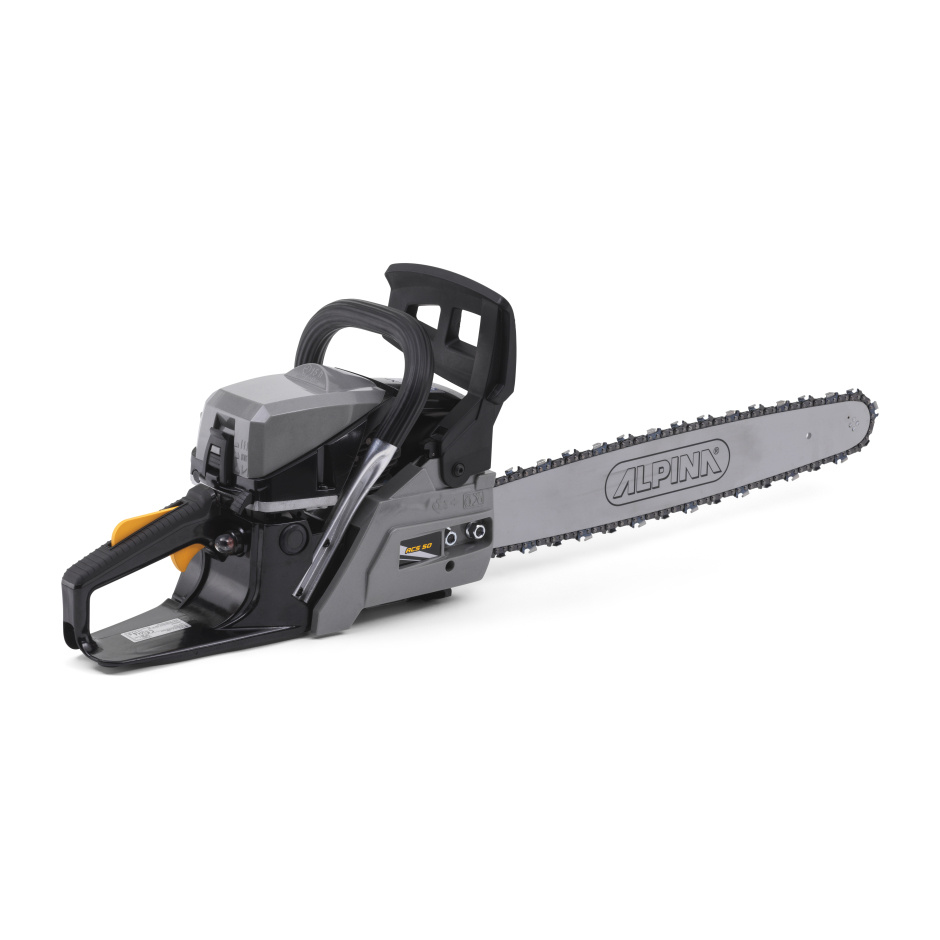 ALPINA
ACS 50
PETROL CHAINSAW
Bar Length: 20″ / 50cm
Power: 49.30cc
Gross Weight: 7.815kg