ALPINA
ACS 38
PETROL CHAINSAW
This 35cm chainsaw is equipped with a 37.2cc engine and an easy start system, allowing you to easily power up every time
37.2cc Petrol 2-Stroke Engine
Automatic, Adjustable Chain Oil Pump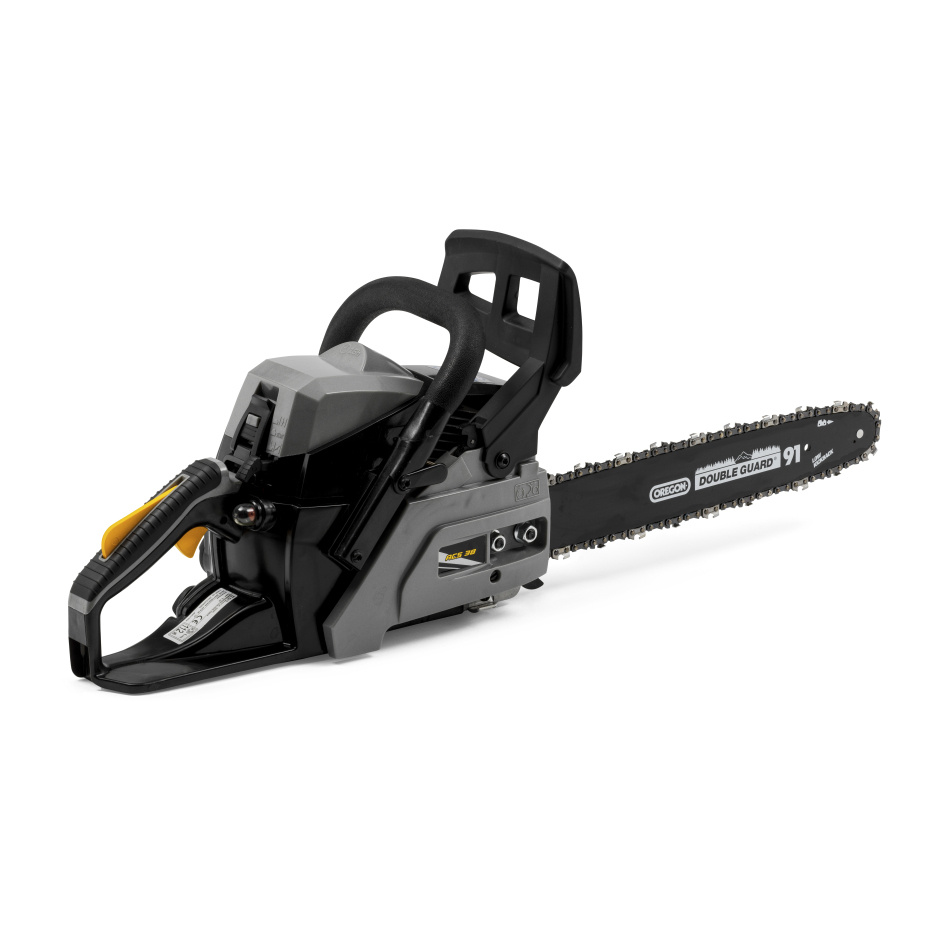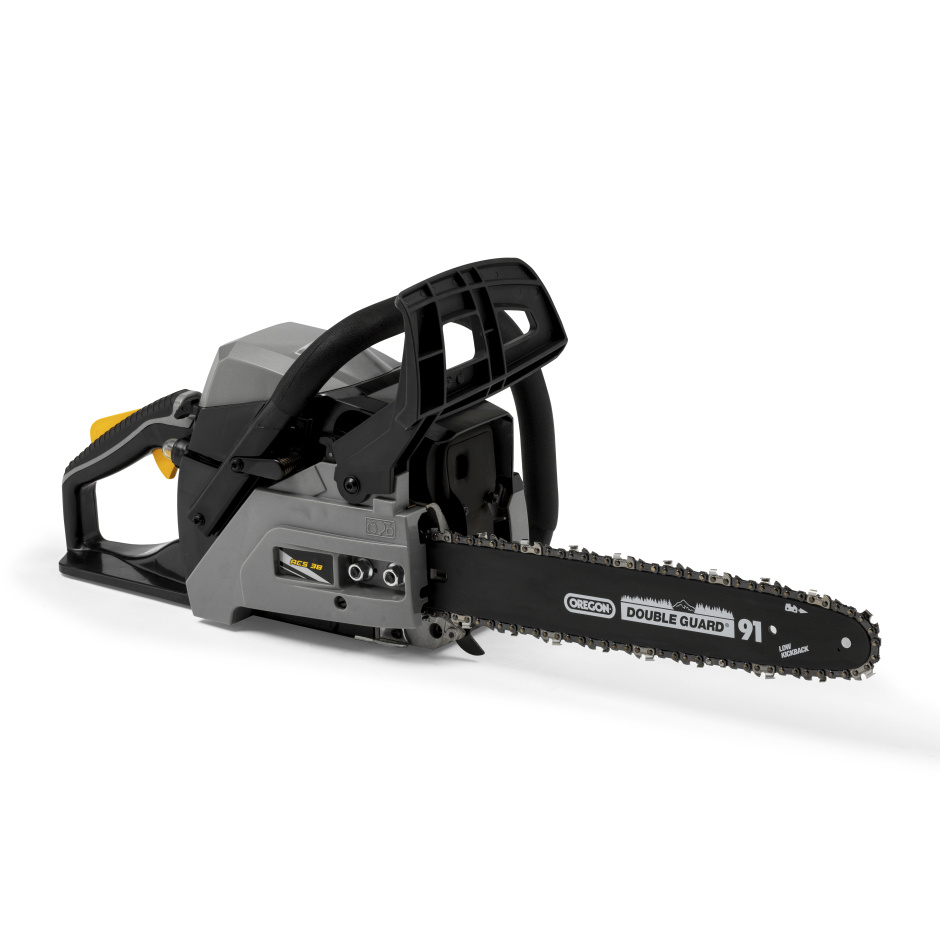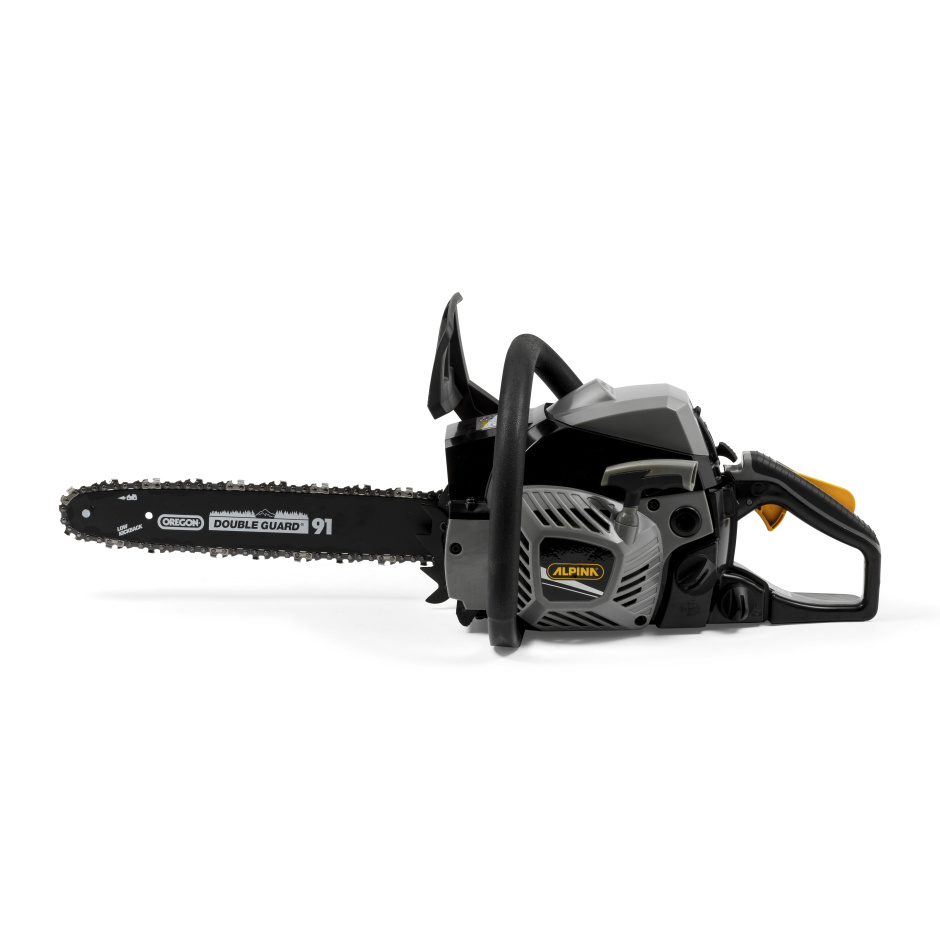 DETAILS
The Alpina ACS 38 petrol-powered chainsaw is a high-performing and easy-to-maintain tool that will be your ideal companion for domestic woodcutting.
The 37.2 cc petrol engine has an easy-start system, empowering the operator to start the engine irrespective of the outside temperature.
The 35cm cutting bar, combined with the automatic oil pump and quality 3/8″ .50″ chain, ensures unwavering performance use after use.
Please note; this chainsaw is for use by trained tree service operators only. Use without proper training can result in severe injuries. Appropriate protective gear should always be worn when using power tools such as this.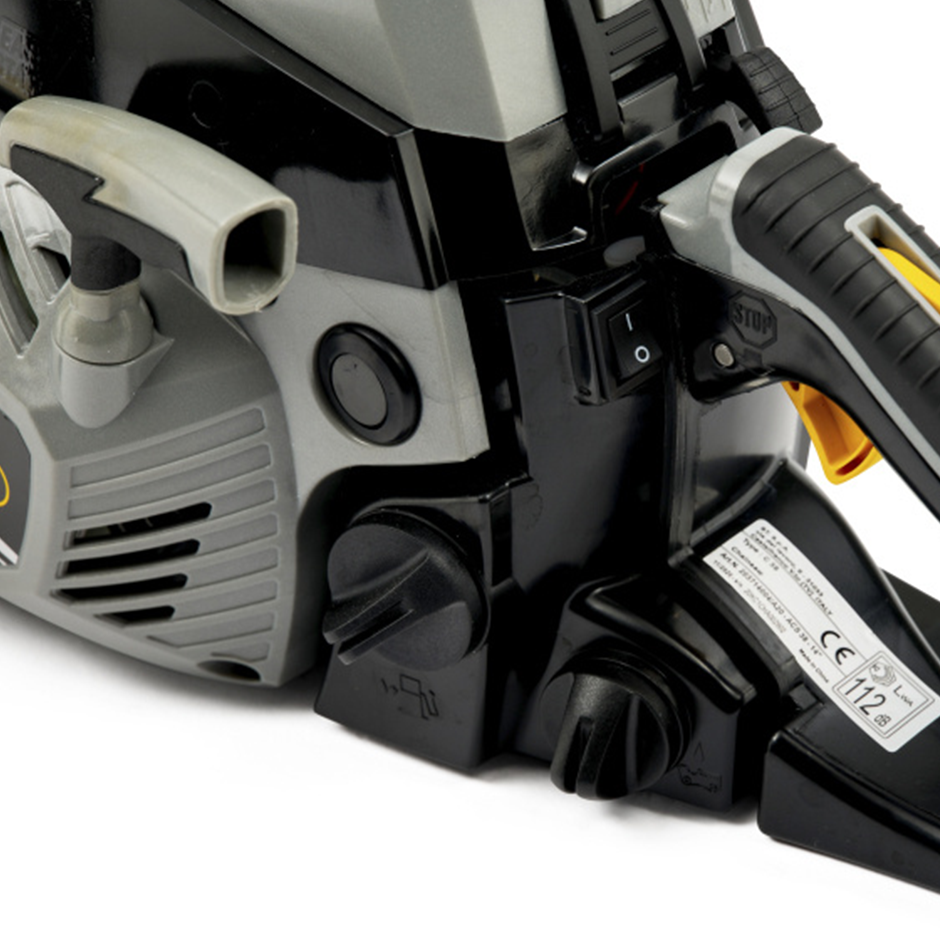 Powerful Engine With Easy Start
The robust 37.2cc engine is equipped with an easy start system that ensures efficient power up even in harsh temperatures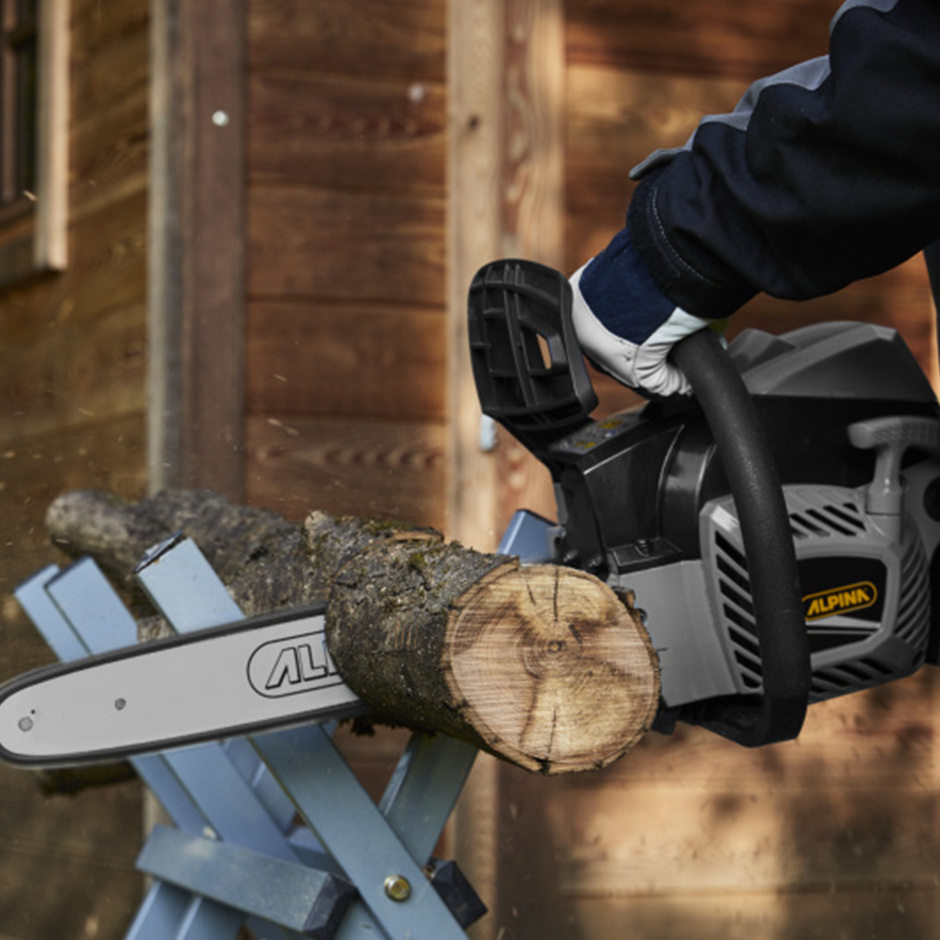 Lightweight User-Centric Design
Build with operator requirements and ease of use in mind, the ACS 38 weighs just 6.7kg, allowing for balanced and precise cuts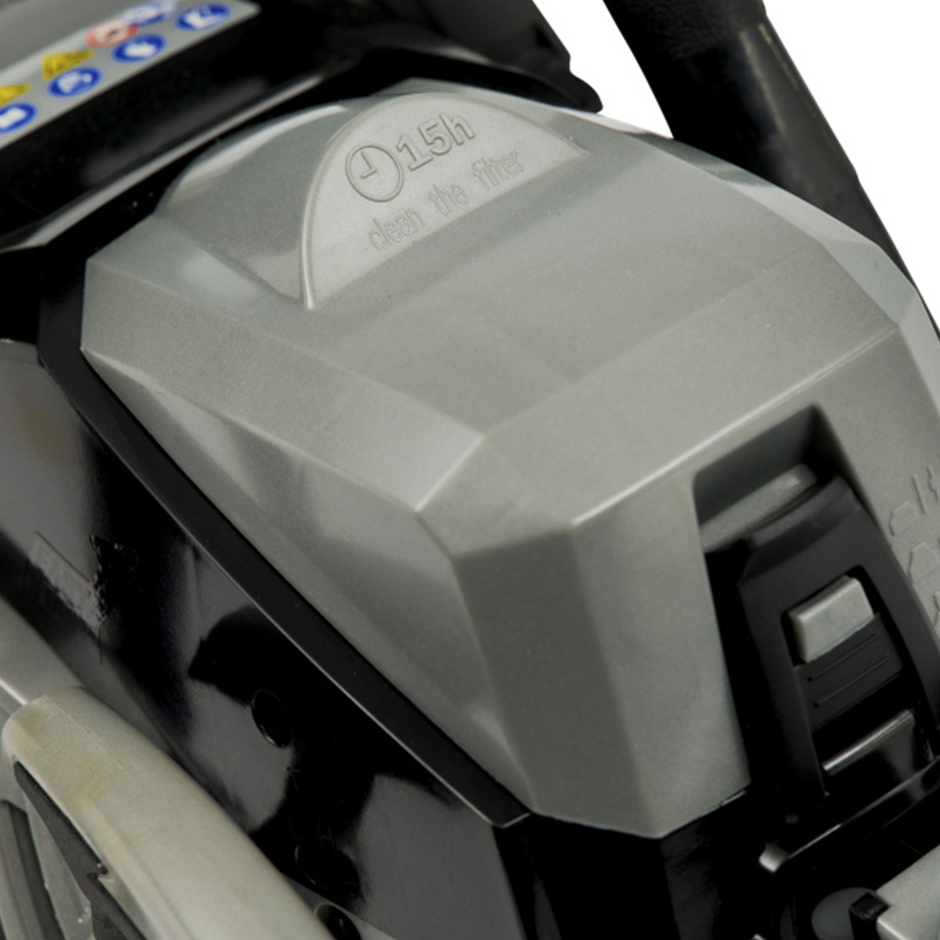 Maintenance Prompts
Ensure you achieve maximum longevity for your chainsaw by adhering to maintenance prompts such as changing the air filter
CUTTING SYSTEM
Bar Type:
Sprocket Nose
Bar Length: 14″ / 35cm
Chain Type: 3/8″ .50″ (91PX-53X)
Chain Speed: 21 m/s
Chain Brake: Manual & Inertial
Chain Oil Tank Capacity: 0.21L
Chain Oil Pump: Automatic Adjustable
Chain Tensioning System: Side Screw Tensioning
POWER
Power Source:
Petrol 2-Stroke Engine
Power: 1.20kW
Displacement: 37.20cc
Maximum Engine Speed: 11000rpm
Idling Engine Speed (+/- 100): 3100rpm
Starter: Easy Start Recoil
Primer: Yes
Choke: Manual With Automatic Return
Fuel Tank Capacity: 0.4L
EQUIPMENT
Handle Type:
Rear Handle
Vibe Control System (VCS): Yes
Soft Grip Handle: Yes
TOOLS KIT
Included: Screwdriver, Chain Round File, Spark Plug Key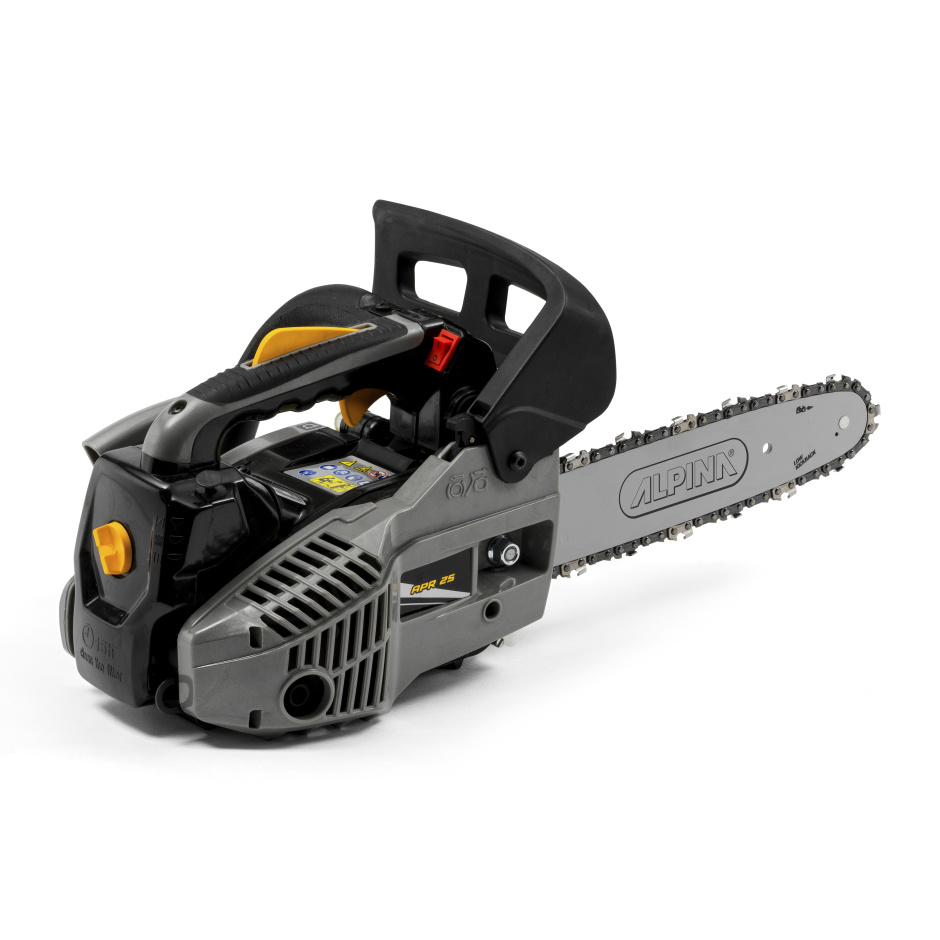 ALPINA
APR 25
PETROL PRUNING SAW
Bar Length:
10″ / 25cm
Power: 25.4cc
Gross Weight: 5.11kg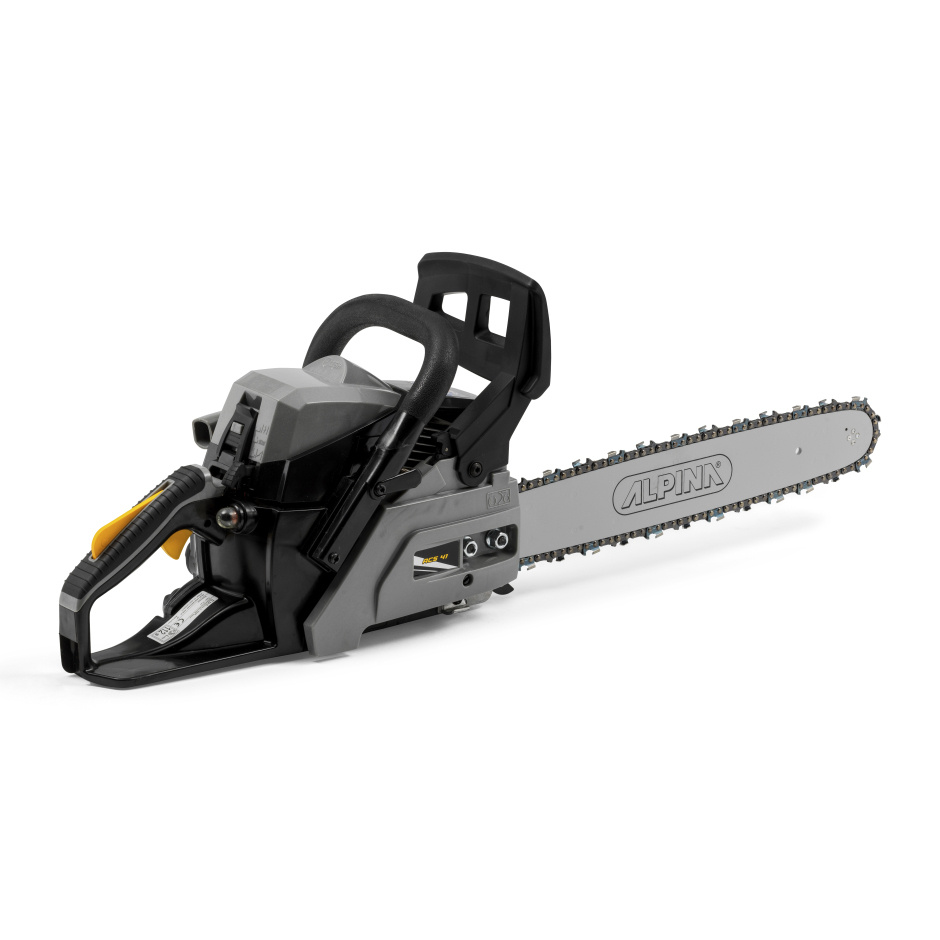 ALPINA
ACS 41
PETROL CHAINSAW
Bar Length:
16″ / 40cm
Power: 40.1cc
Gross Weight: 6.925kg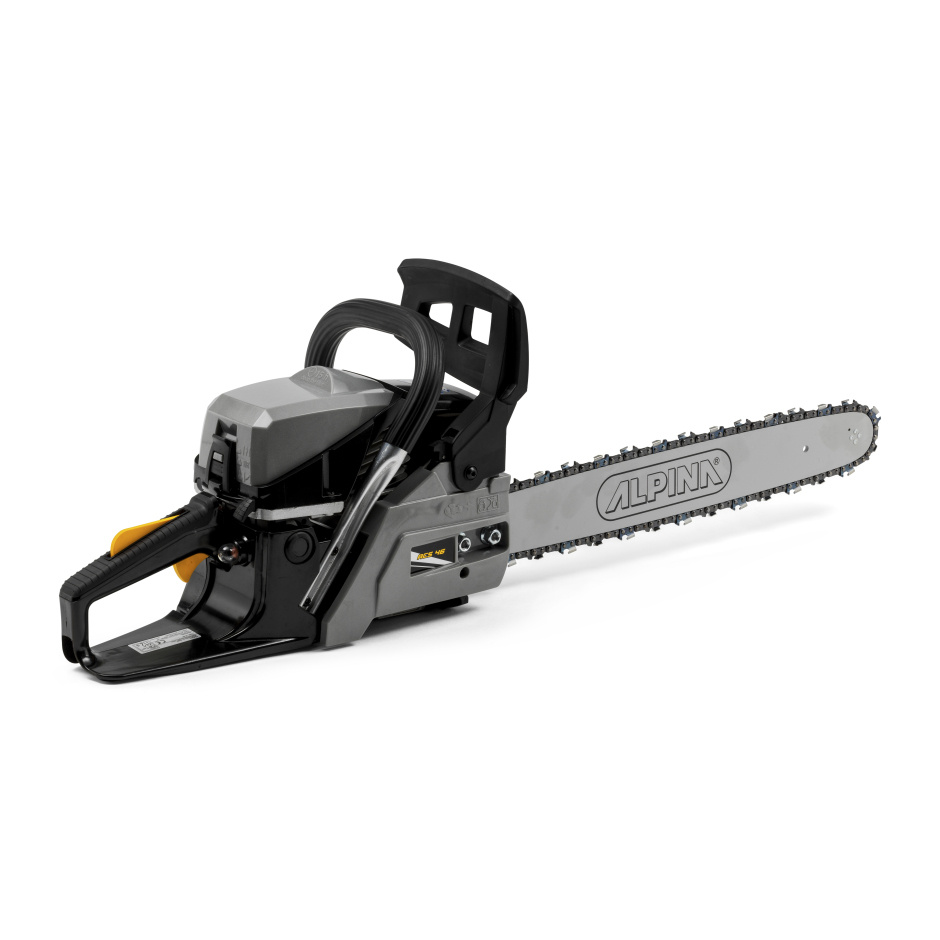 ALPINA
ACS 46
PETROL CHAINSAW
Bar Length:
18″ / 45cm
Power: 45.02cc
Gross Weight: 7.68kg