ALPINA
ABL 27 V
PETROL BLOWER VAC
The ABL 27 V is a powerful blower combining a vacuum function and featuring a 27.6cc engine and 55L leaf collector
27.6cc 2-Stroke Petrol Engine
Removable Blower Tube For Easy Storage & Transportation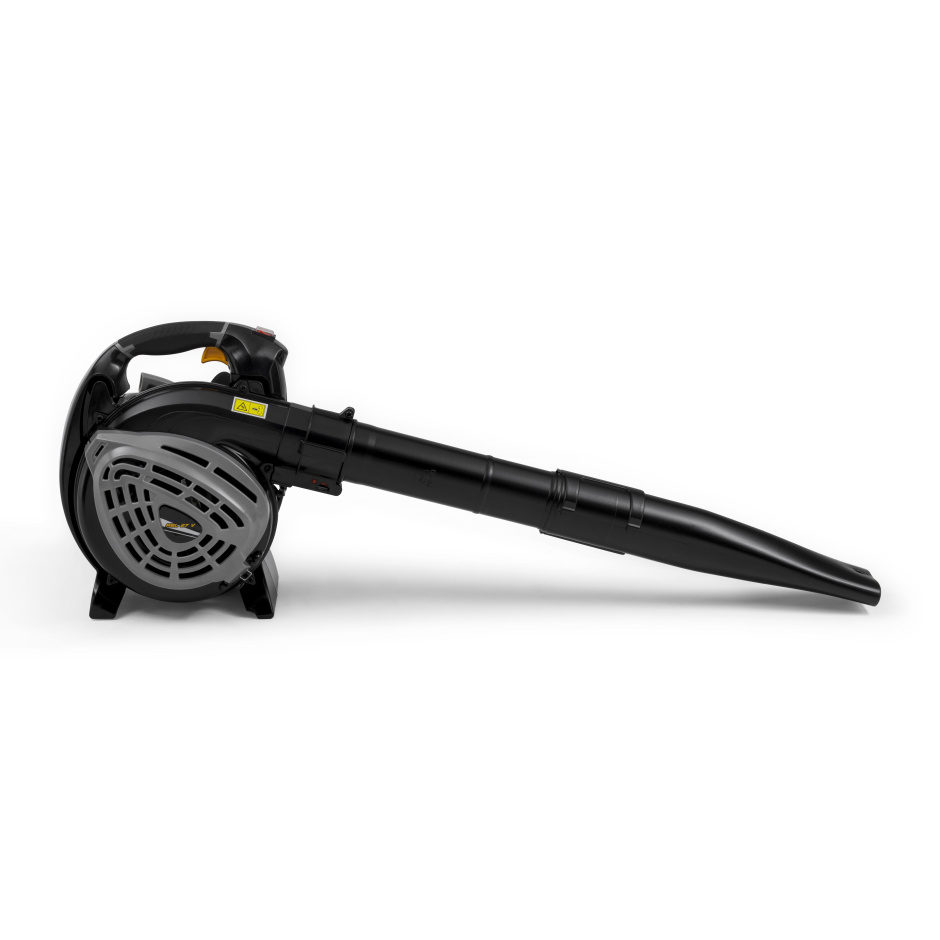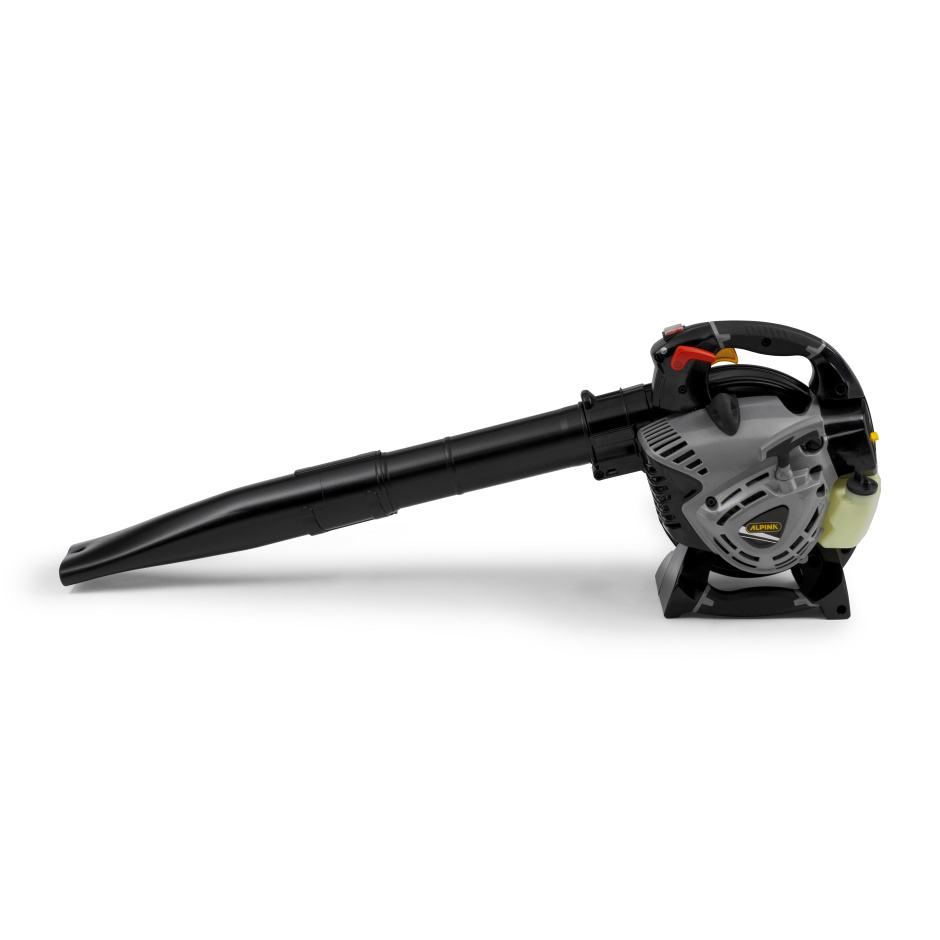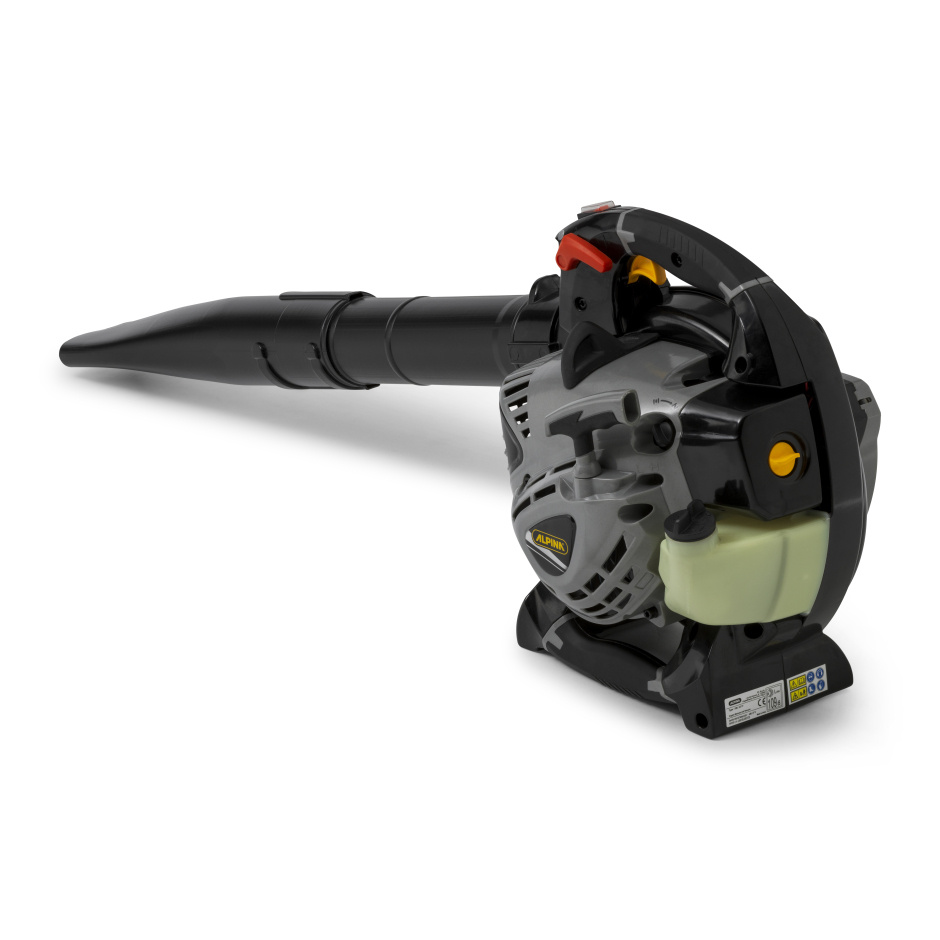 DETAILS
If you're looking for a high-performance blower with a generous collector, then look no further than the ABL 27 V by Alpina.
This innovative petrol blower vac boasts an engine offering 27.6ccs of power and a maximum airspeed of 72 metres per second.
Regarding collecting ability, the high-capacity 55L bag is vast enough to ensure you can complete the task required with minimum emptying trips.
Alpina paid great attention to this blower's lightweight design, which combined with the soft-grip handle makes this petrol blower vac a joy to operate.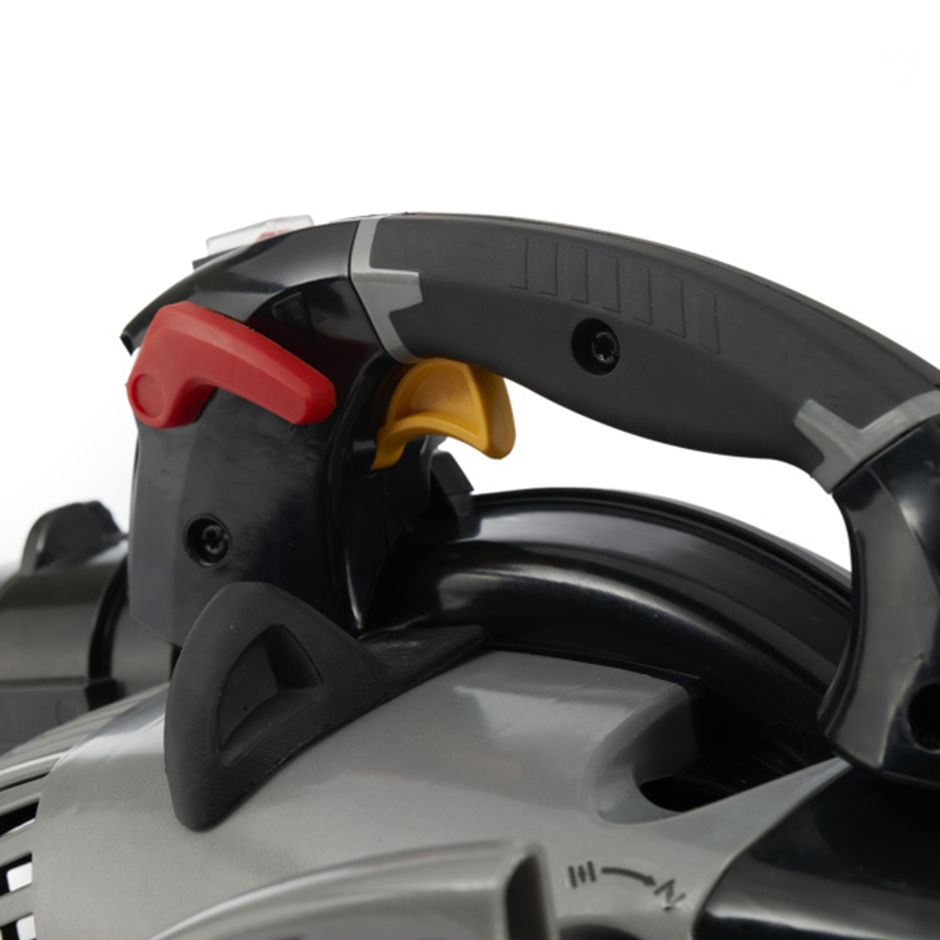 A Robust Engine
The robust petrol 2-stroke 27.6cc engine offers unwavering performance and reliability season after season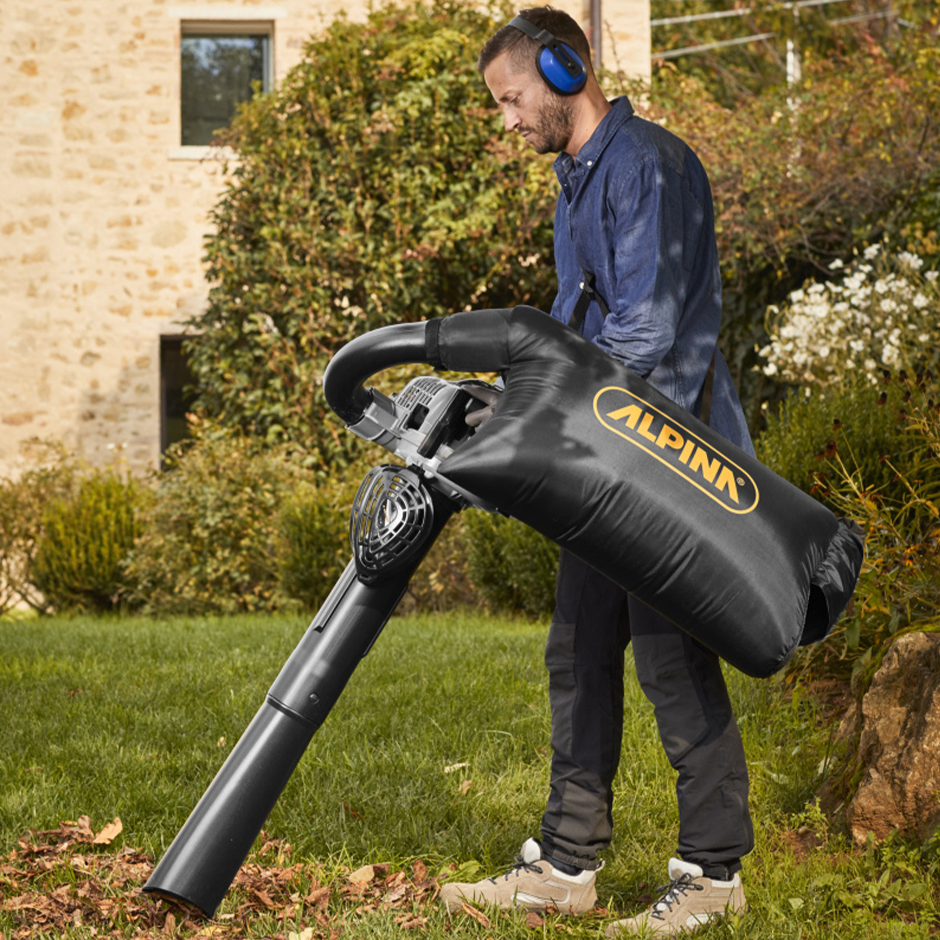 Efficiently Complete Tasks
A generous 55L collector ensures you'll rid the area of leaves, dust and dirt as efficiently as possible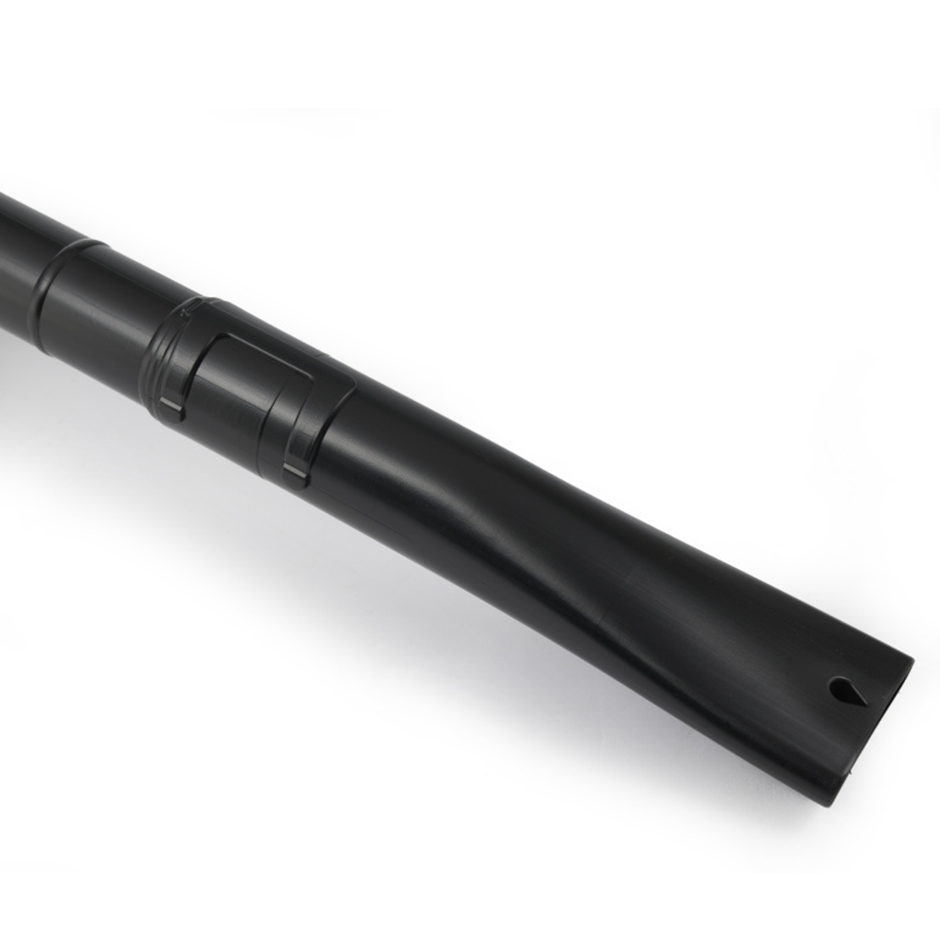 Easy Storage & Transportation
A collapsable blower tube and removable vacuum bag makes the ABL 27 V perfect for effective storage and transportation
WORKING SYSTEM
Maximum Airspeed:
72 Metres Per Second
Vacuum Function: Yes
POWER
Power Source:
Petrol 2-Stroke Engine
Power: 0.8kW
Displacement: 27.6cc
Maximum Engine Speed: 8300rpm
Idling Engine Speed (+/- 100): 3100rpm
Starter: Recoil
Primer: Yes
Choke: Manual With Automatic Return
Fuel Tank Capacity: 0.45L
EQUIPMENT
Vacuum Bag Capacity:
55L
Vibe Control System (VCS): Yes
Soft Grip Handle: Yes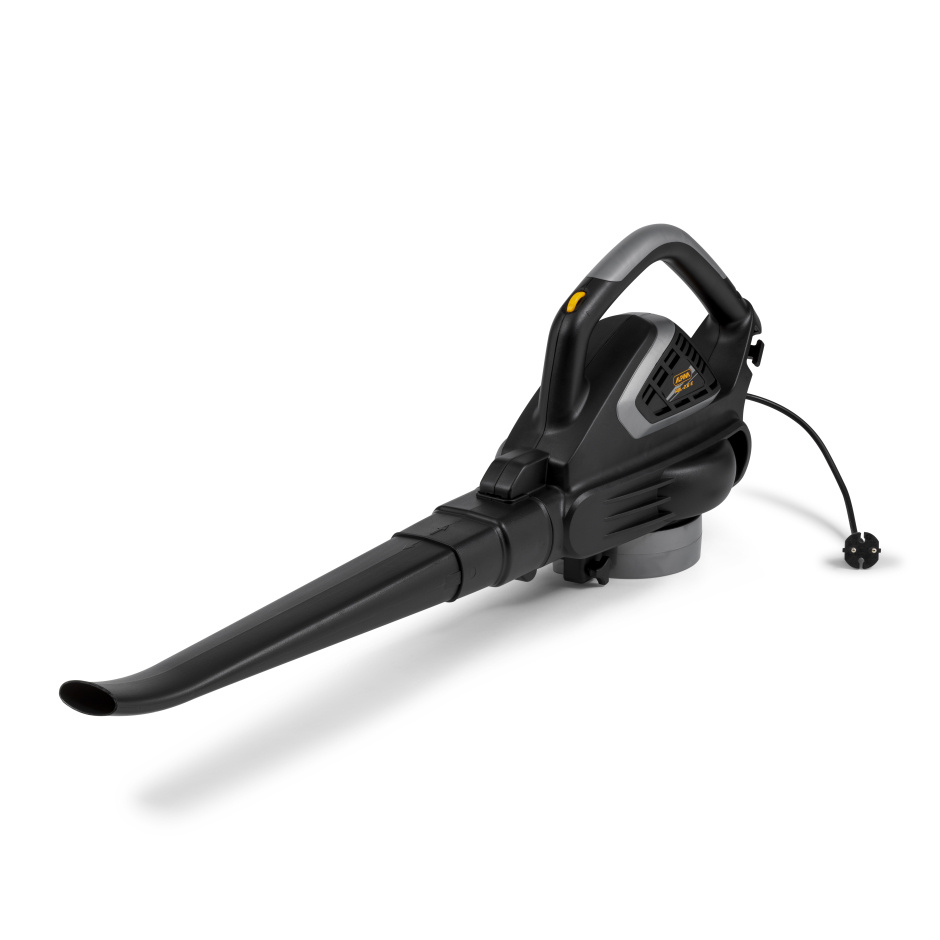 ALPINA
ABL 2.6 E
ELECTRIC BLOWER VAC
Vacuum Capcity:
45L
Power: 2.6kW
Gross Weight: 4.62kg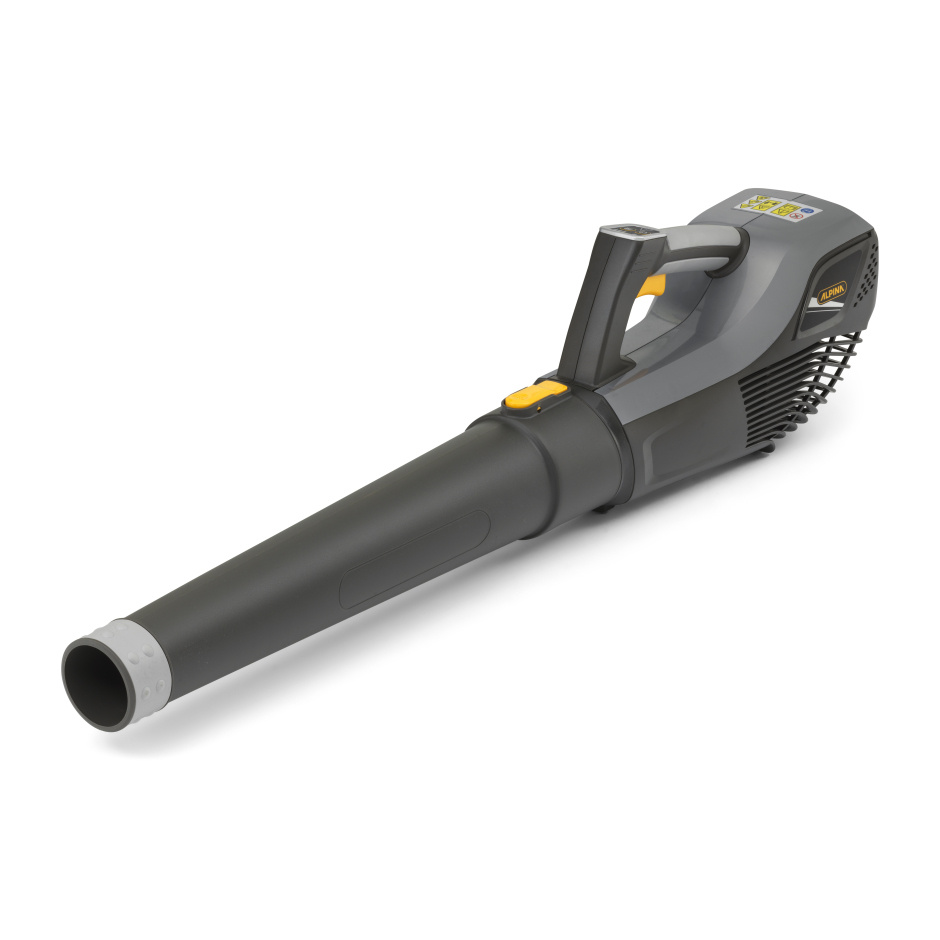 ALPINA
ABL 48 Li K
BATTERY BLOWER
Air Speed: 55mps
Power: 0.64kW
Gross Weight: 3.64kg