A rotavator is designed to churn and aerate the soil before seeding the area or laying turf. There are two different types of rotavators available: front-tine and rear-tine.
The wheels are behind the 'tines' on front-tine soil rotavators, making it easier to manoeuvre in more compact areas. Rear-tine rotavators are often more vigorous and are ideal for densely packed soil over large areas.
RTT3
This powerful rear-tine rotavator is highly suitable for more demanding cultivation applications thanks to its 60cm working width, tractor-profile tyres and high-performance Briggs & Stratton Vanguard engine.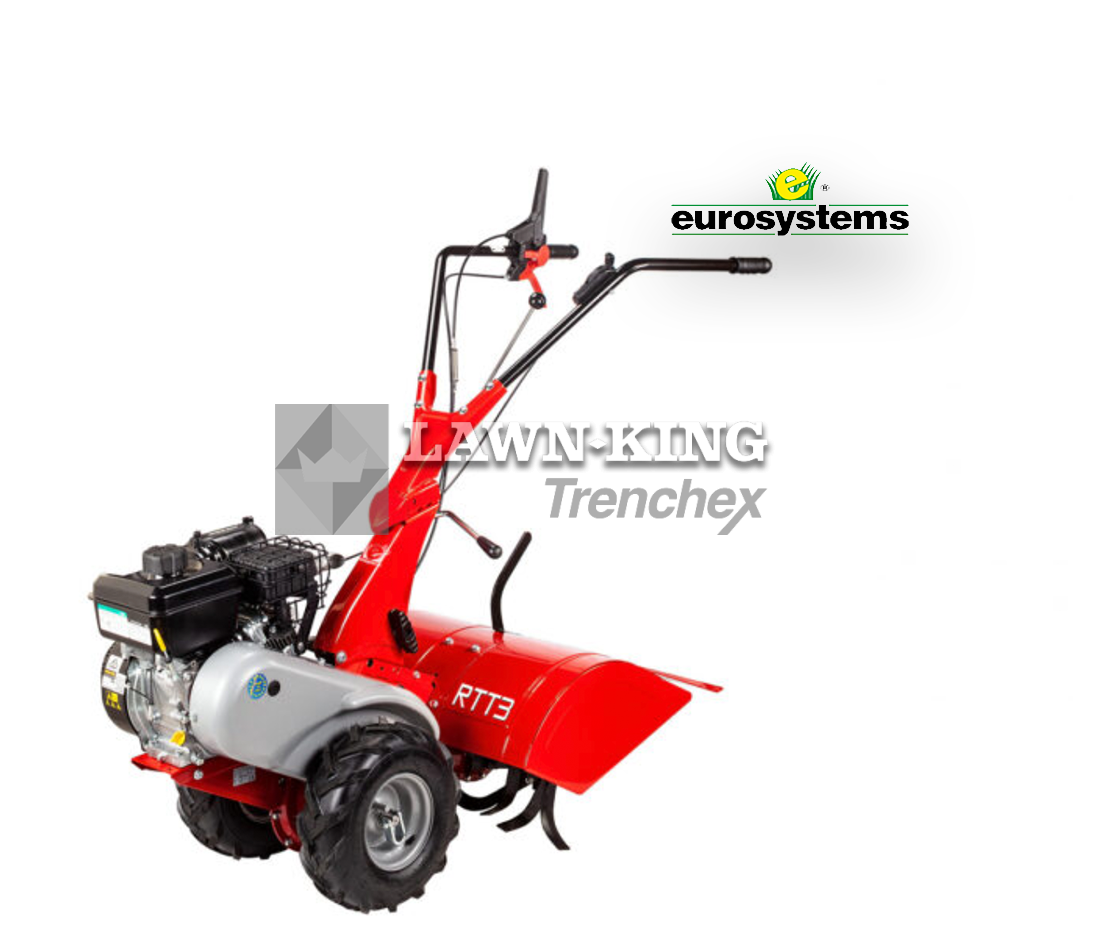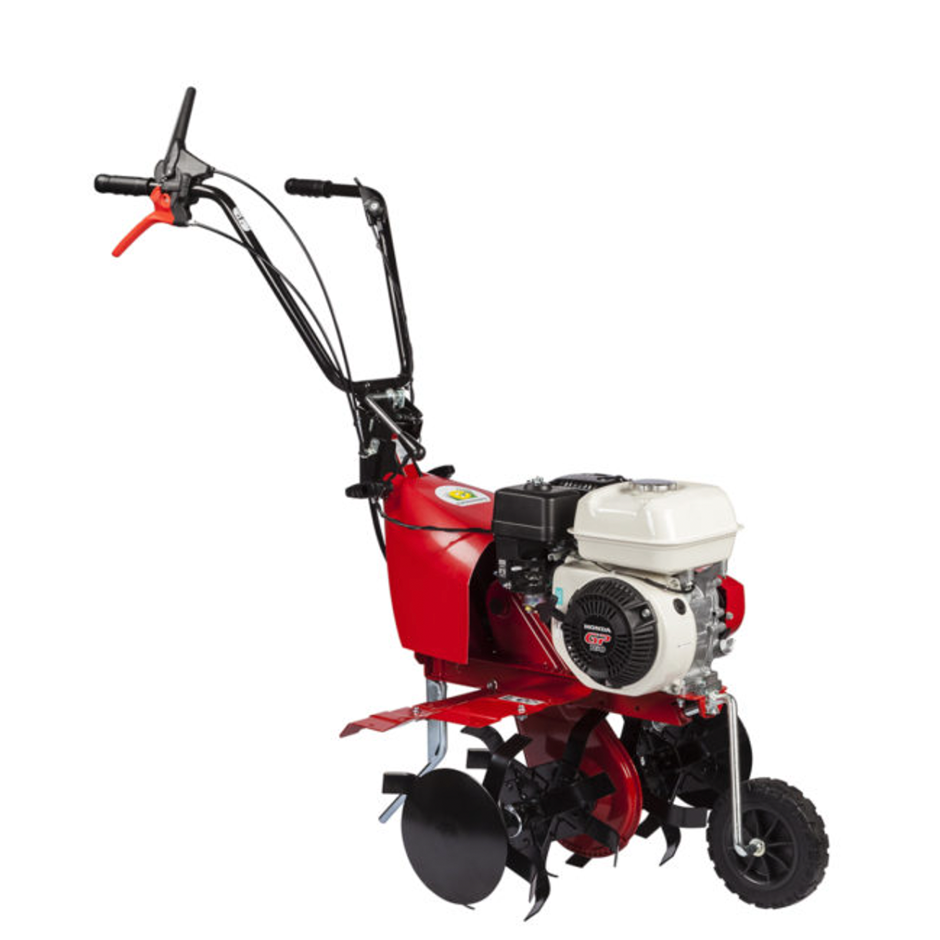 EUROSYSTEMS
EURO 5 EVO
REAR-TINE ROTAVATOR
Working Width:
75-50cm
Power: 208cc
Gears: FW + R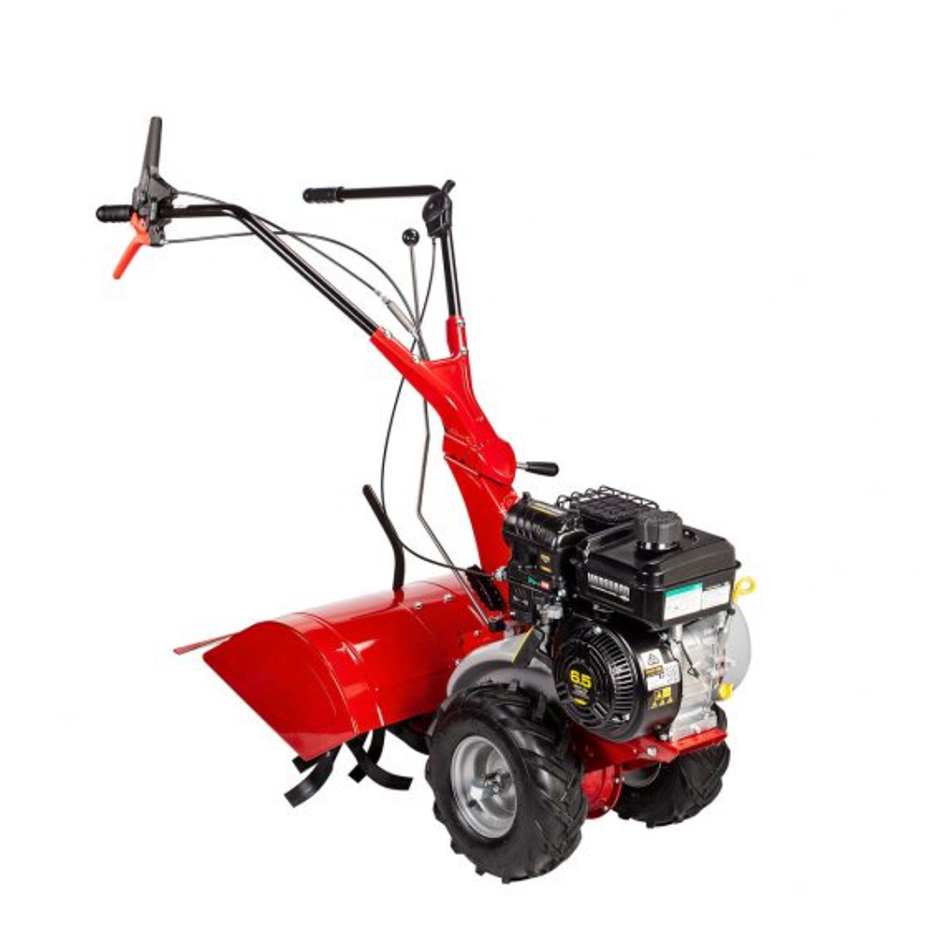 EUROSYSTEMS
RTT3
REAR-TINE TILLER ROTAVATOR
Working Width:
60cm
Power: 203cc
Gears: 2 FW + 2 R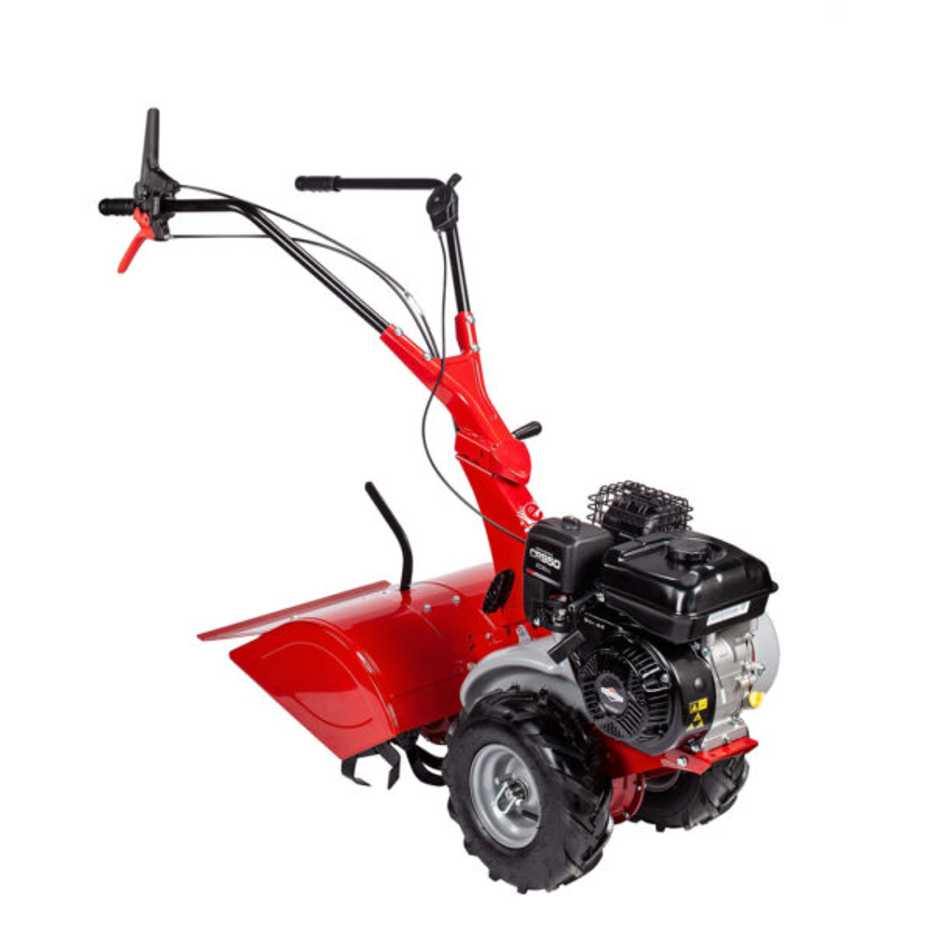 EUROSYSTEMS
RTT2
REAR-TINE ROTAVATOR
Working Width: 50cm
Power: 163cc
Gears: FW + R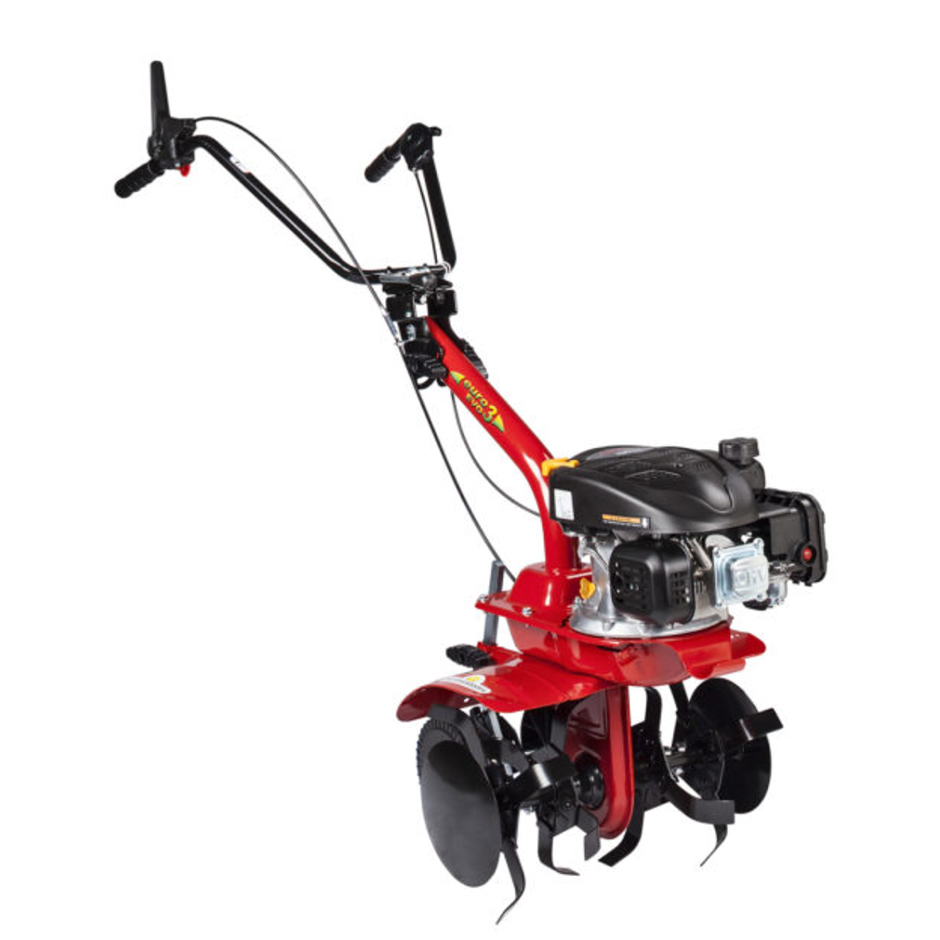 EUROSYSTEMS
EURO 3 EVO
FRONT-TINE ROTAVATOR
Working Width: 50cm
Power: 125cc
Gears: FW