The must-have for any professional landscaper or passionate gardener, you can choose from our diverse range of handy and practical chainsaws and pruning saws, depending on the power required and the type of use.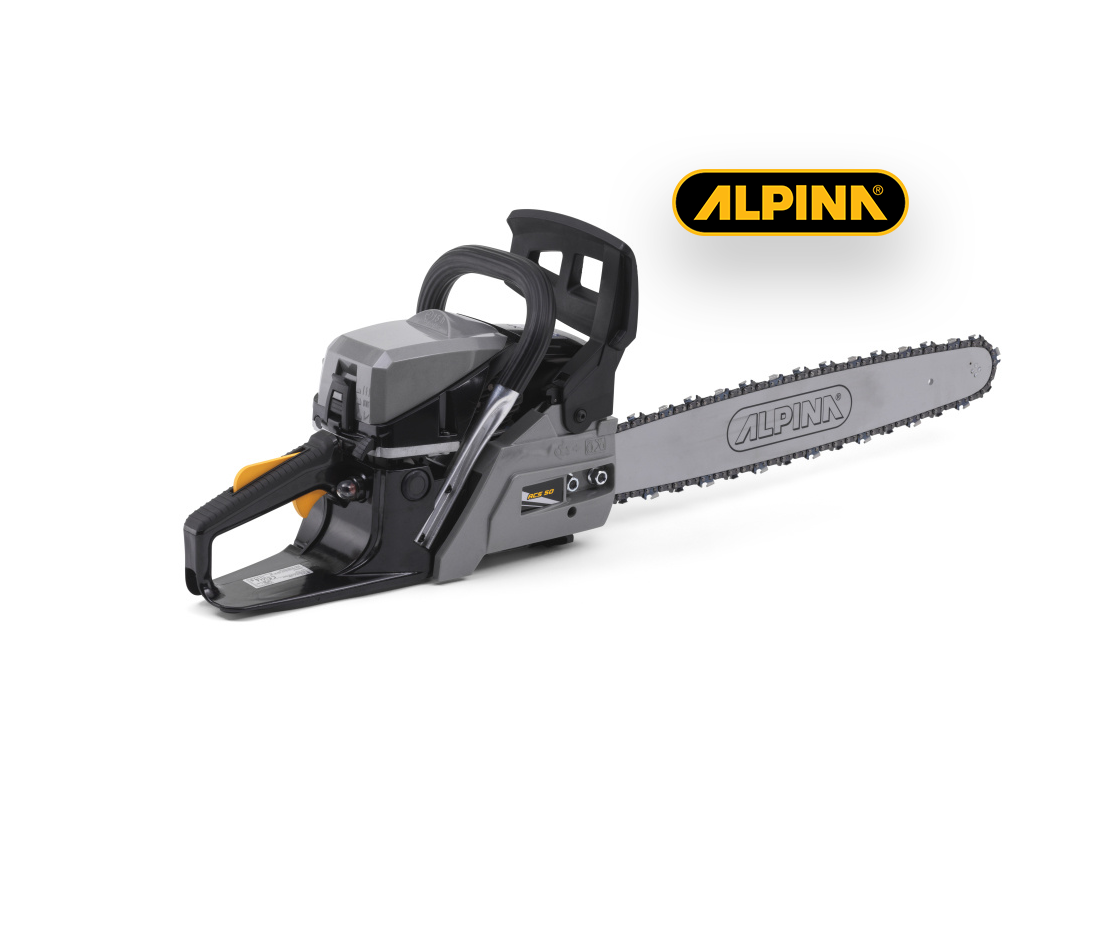 ACS 50
The Alpina ACS 50 is a perfect model for demanding cutting sessions; this high-performance chainsaw comes with a 50 cm bar and a 49.3cc petrol engine.
Also featured is automatic chain lubrication, which enhances performance and improves functionality for the user.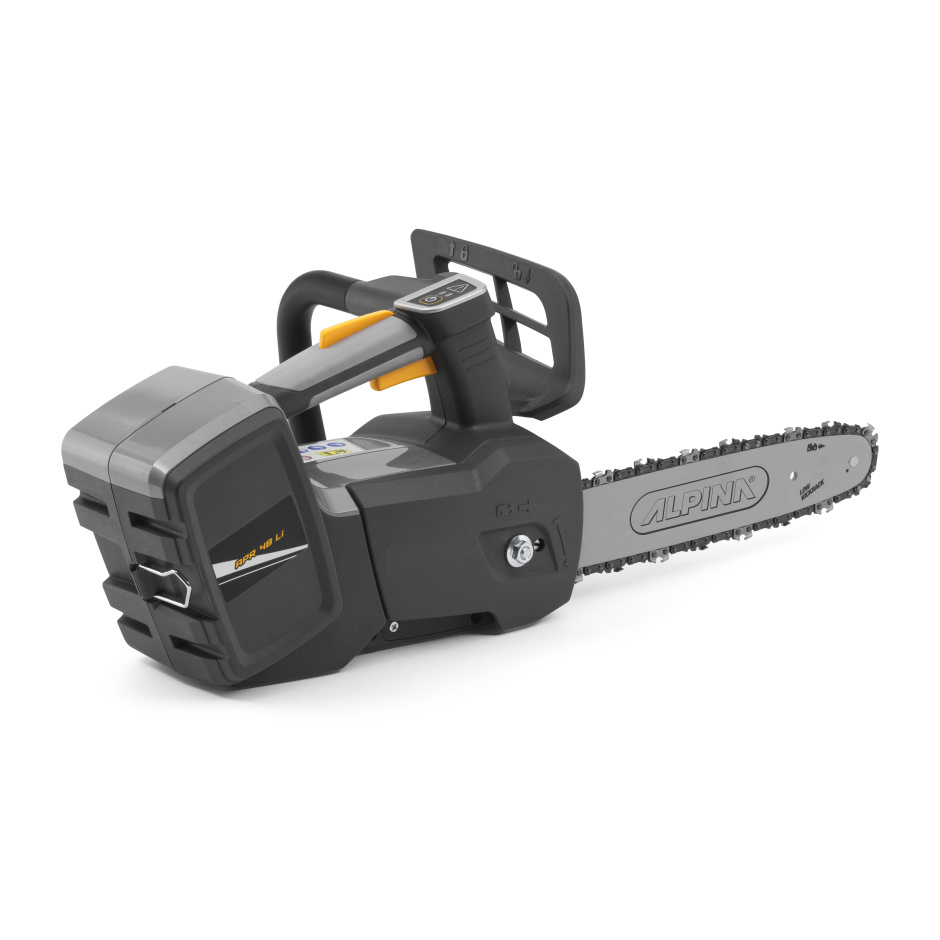 ALPINA
APR 48 Li K
BATTERY PRUNING SAW
Bar Length:
12″ / 30cm
Power: 1kW
Gross Weight: 3.45kg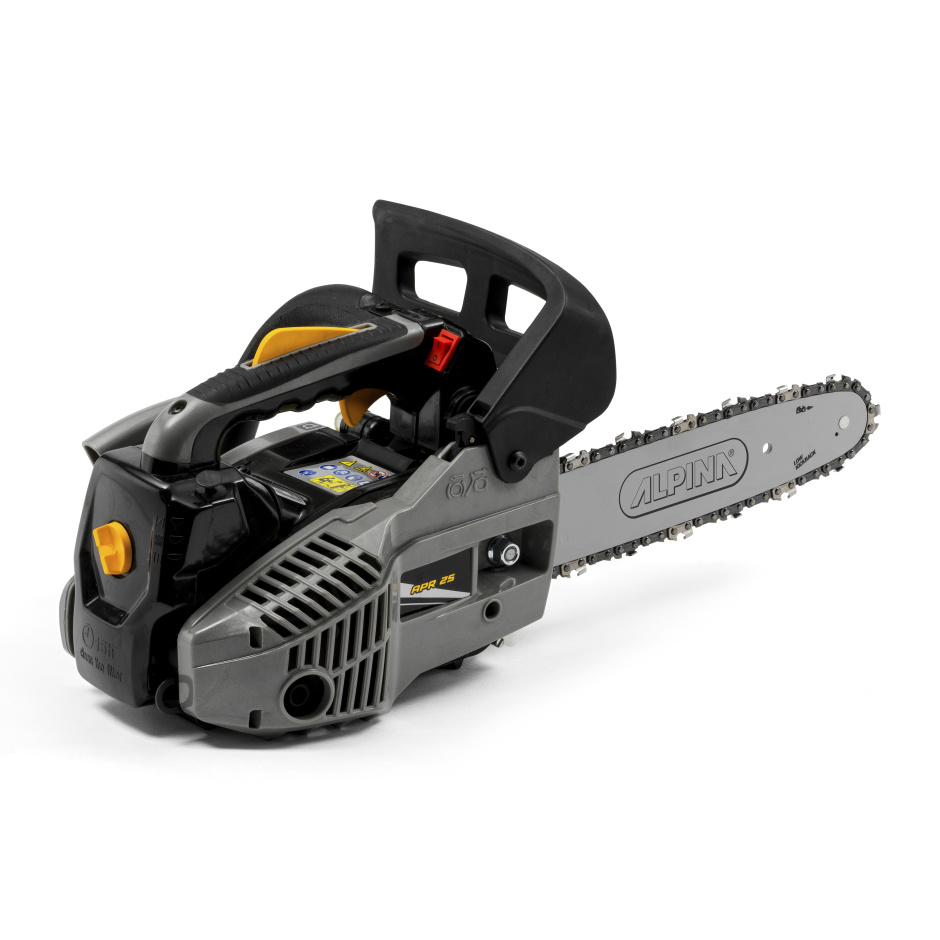 ALPINA
APR 25
PETROL PRUNING SAW
Bar Length: 10″ / 25cm
Power: 25.4cc
Gross Weight: 5.11kg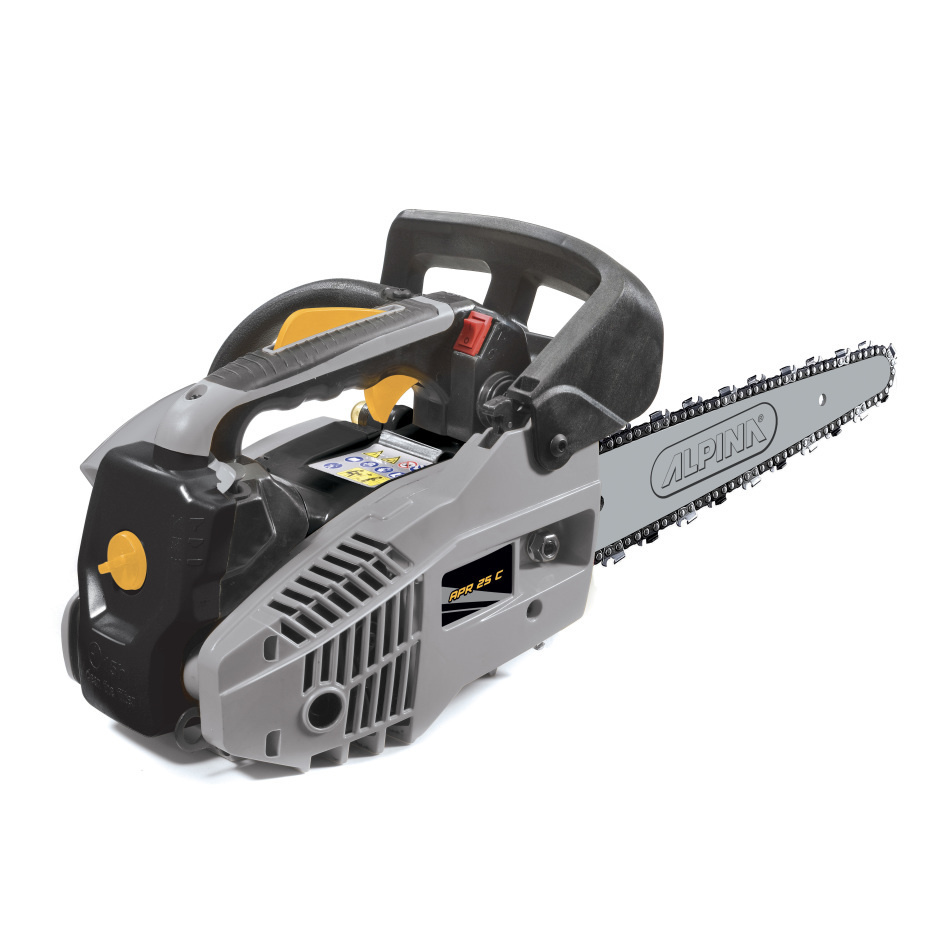 ALPINA
APR 25 C
PETROL PRUNING SAW
Bar Length: 10″ / 25cm
Power: 25.4cc
Gross Weight: 4.95kg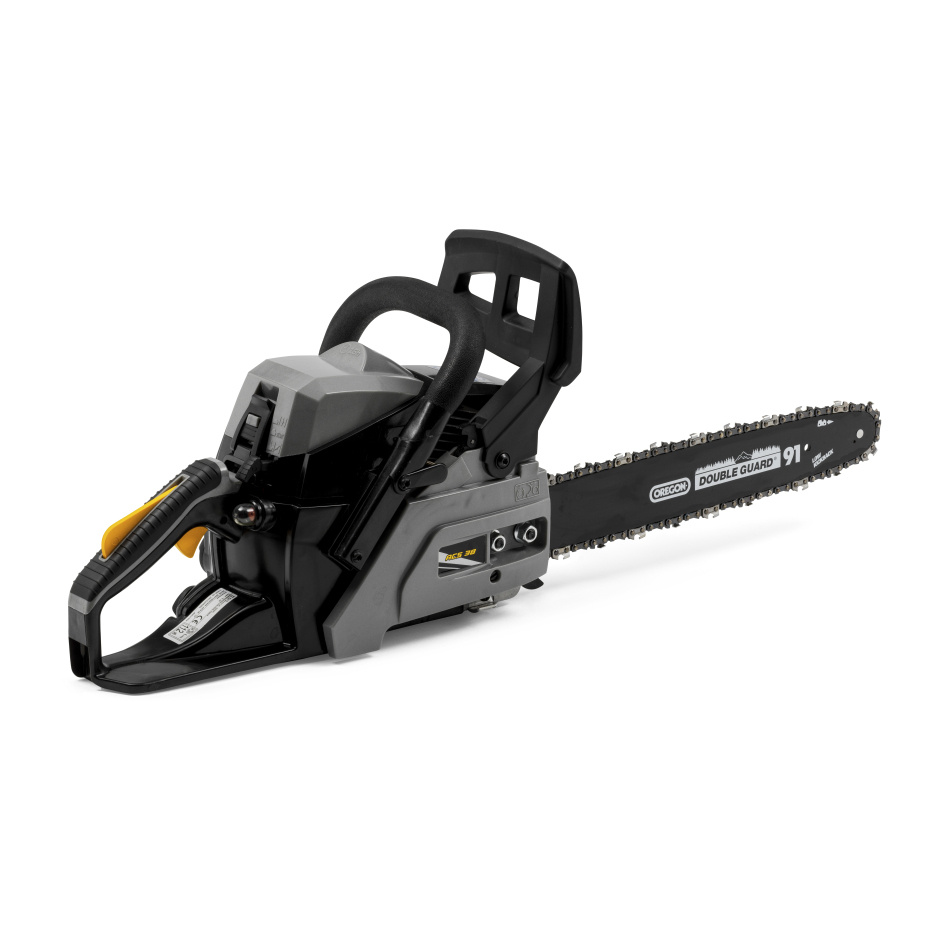 ALPINA
ACS 38
PETROL CHAINSAW
Bar Length:
14″ / 35cm
Power: 37.2cc
Gross Weight: 6.7kg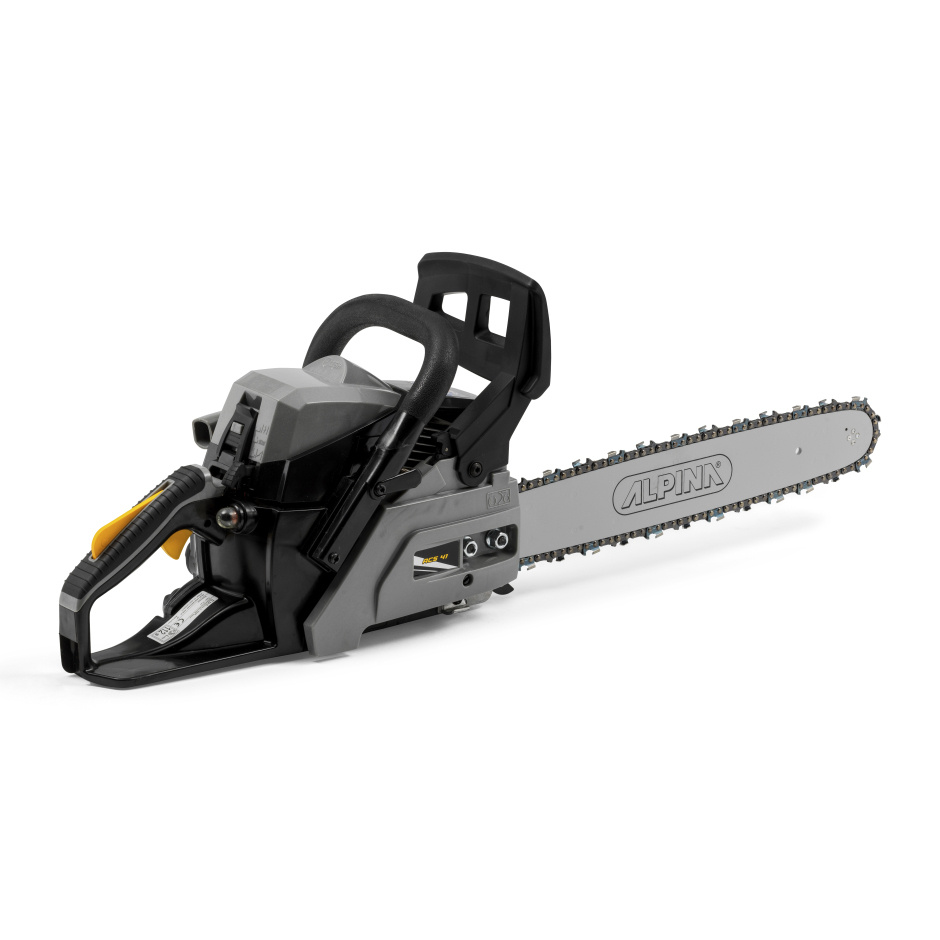 ALPINA
ACS 41
PETROL CHAINSAW
Bar Length:
16″ / 40cm
Power: 40.1cc
Gross Weight: 6.925kg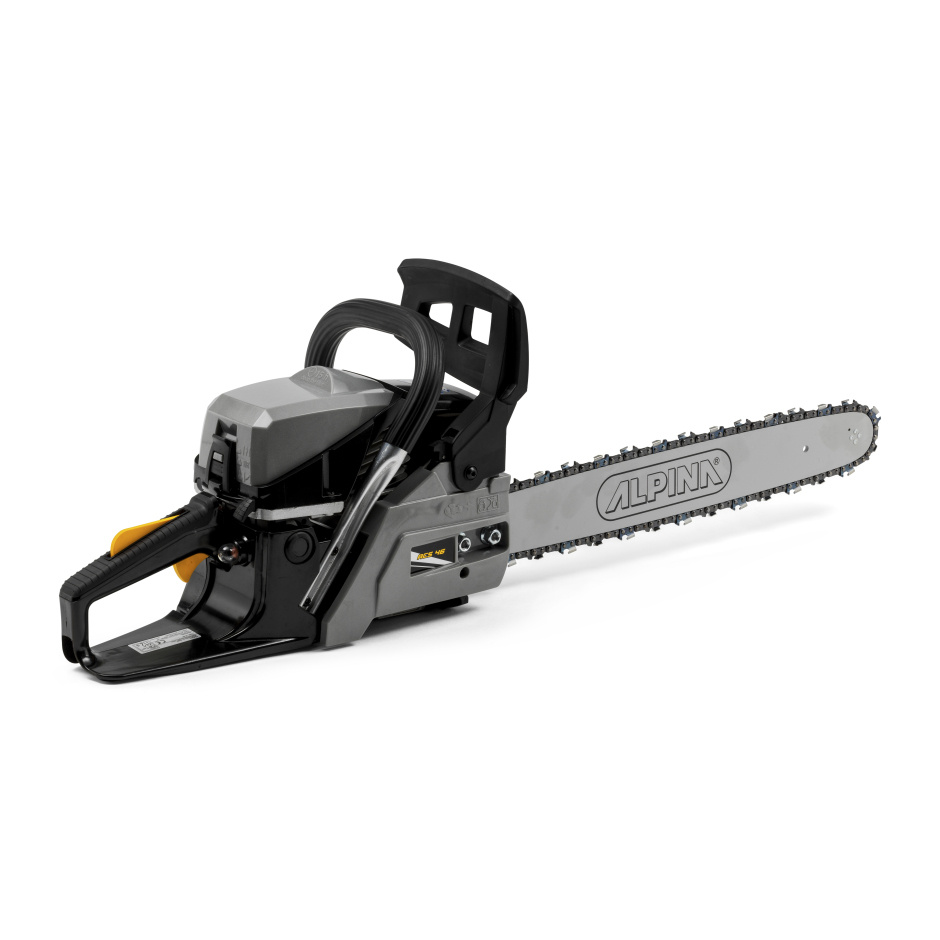 ALPINA
ACS 46
PETROL CHAINSAW
Bar Length:
18″ / 45cm
Power: 45.02cc
Gross Weight: 7.68kg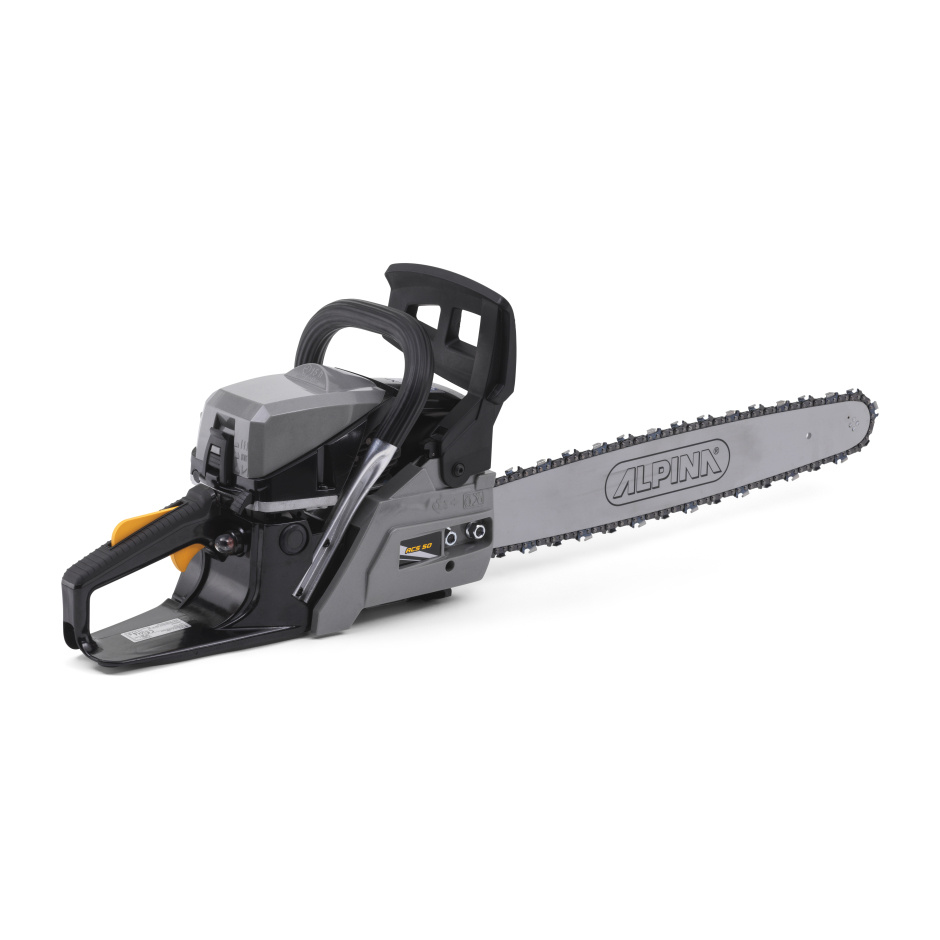 ALPINA
ACS 50
PETROL CHAINSAW
Bar Length: 20″ / 50cm
Power: 49.30cc
Gross Weight: 7.81kg